The 10 'Sumptuous' Restaurants in France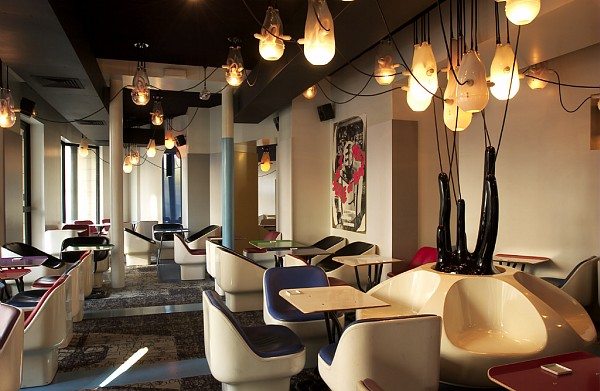 Did you know that you would have to wait for at least a year to eat at the El Celler de Can Roca restaurant in Spain, considered to be the world's best restaurant?
Thankfully, your wait to eat in some of the best restaurants in France may not be that long. Here are some the dishiest restaurants in France and what makes them sure fire crowd-pullers.
Place du Casino: This is the place where the famed Crépe Suzette was supposedly invented for Edward VII. The famous dish gets is named after one of his mistresses. It has been entirely renovated in a 1920s style. This place is a must visit when in Monte Carlo for its classic brassiere food.

Jules Verne: This restaurant is one of the three fine dining options available on the Eiffel Tower. This one is the most special for its spectacular views from the second level and the adventurous Alain Ducasse menu.

L'Entracte: Run by star chef Grégory Coutanceau, it's one of his three La Rochelle restaurants. It is famous for serving the more traditional classics of French cuisine. His other two restaurants are more into experimental cuisine and are globally influenced.

Pavillon LeDoyen: Established by Pierre Ledoyen in 1792, this restaurant is situated a stone's throw away from the famous Champs Elysees. The spacious dining room overlooks the Petit Palais providing customers with a stunning view. The multi-talented Chef Christian Le Squer serves up classic French dishes that are easy on the pocket.

L'Esplanade: Offering a beautiful view of the Dordogne Valley, this family-run food haven is situated just above the river Domme. The expansive menu crowded with local delicacies features a selection of truffle-based dishes each spring.

L'Ambroisie: Housed in a 17th century building on the very elegant Place des Vosges, this restaurant promises a romantic and luxurious setting for a superb gourmet meal. Featuring a menu comprising of delicacies such as crawfish soup, rack of lamb with nougat and sinful desserts such as the ever famous chocolate tart and orange and pink grapefruit trifle, this restaurant is a food connoisseur's dream come true. A reservation of at least a month in advance is highly recommended.

Le Grand Véfour: Overlooking the Palais Royal gardens and housed in an 18th century building, this restaurant has witnessed literary and political debates for over two centuries. Today, it is considered to be a spot for French cuisine at its very best.

Guy Savoy: Sample the diverse talents of Chef Guy Savoy at this gourmet bistro. The menu here changes according to the season. Popular additions in winter include game such as pheasant and venison. The contemporary decor is all dark wood and leather.

Pierre Gagnaire: Located in the chic eight district of Paris is this 45-seater restaurant dishing up an innovatively designed menu. Desserts here are an assortment of traditional French pastries served with fruits of the season and chocolate. It is closed on weekends.

404: A reservation is a must in this packed and hip restaurant. The low seating and iron grilles add the much needed character to the place. The Moroccan themed menu loaded with lamb brochettes, filo-pastry pies, tagines and Berber desserts. It is known for its respectably good food.