Top 10 Hangouts for Men in France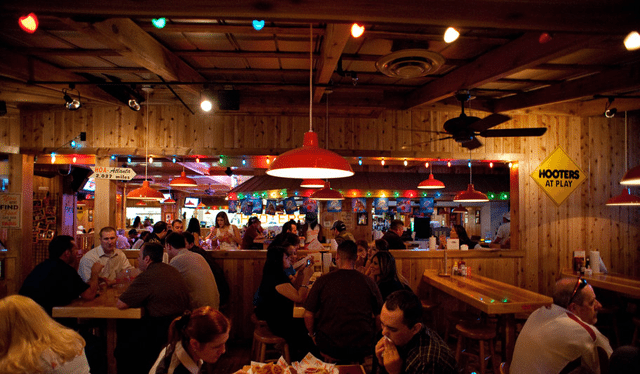 France is known for some of the hottest fashion and shopping destinations for women. However, this does not mean that the men in France are sidelined. There are a number of hot destinations for men in terms of entertainment, shopping and soaking in the sights. From ski resorts to gay friendly bars, France has something to offer to its locals and tourists.
Chamonix, Mont-Blanc: One of the world's most famous ski resorts and host of the world's very first Winter Olympic Games in 1924, Chamonix is located at the foot of Mont-Blanc. It is famous for its 9,209 feet vertical drop and at 13.7 miles, for having one of the world's longest runs. This one is a must visit for the Ski enthusiast.

Chateau Mouton Rothschild, Bordeaux: This is the only chateau that allows visitors without introductory letters or extensive pre-booking. It produces one of the world's greatest red wines and also houses a museum that showcases artworks used for the labels and other vinous artefacts.

A La Civette, Paris: Located in the heart of Paris, near the world famous Louvre museum is A La Civette, Paris's most famous cigar shop. With a wide range of cigars, pipes and accessories, it is a must visit for any cigar lover.

Bear's Den, Paris: This is one of the trendiest gay bars in the heart of Paris. True to its name, it has three-level cellars. The terrace which gets smoky and crowded, a cavernous darkroom and a dance floor.

Morfontaine: France's varied topography and landscapes makes it an ideal home for its 550 plus golf courses. Amongst these, is the Golf de Morfontaine course that covers a green expanse, 5,895 metres in length. This course can be considered as a Mecca for a true blue golf lover.

Centre Commerciale, Paris: Keeping in line with the latest eco-friendly trends, this store stocks the very best in ethical wear for men. For the style conscious metro sexual male, there is a lot to pick from the available brands such as Maison Olga, Bleu de Paname, Monsieur Lacenaire amongst many others.

Stade de France: This is the national stadium of France. Located just north of Paris, it has a capacity to hold 81,338 people. This makes it the sixth largest stadium in Europe. It is used by both the French football and rugby teams for international competitions.

Aux 3 Escales, Paris: Adding to the vibrant night life in France are the many hookah bars. The Aux 3 Escales is a Moroccan themed bar that serves tasty tapas, amazing specials and quite a few strong drinks. A cozy and quaint little place with cushions thrown around, for someone looking for a place that is not too crowded, this one fits the bill.

Les Sources des Caudalie: For the man who needs a little bit of pampering and relaxation after having spent the day taking in the varied sights and sounds in and around Bordeaux is the luxurious spa at the Les Sources des Caudalie hotel. With their unique "vinotherapie" treatments, visitors can choose from red wine baths, barrel baths and even a Sauvignon massage. Guaranteed to soothe the tired nerves!

Mystery Tattoo Club: For someone wishing to get inked this is the place to go. Located in Paris, this cozy little boutique was started by Easy Sacha. He specializes in designs varying from Japanese, Tribal to Alien. If you can bear the pain or just want to see the tattoo artists at work, this place is a must visit!