The New York Cafes and Bistros for Heavenly Experience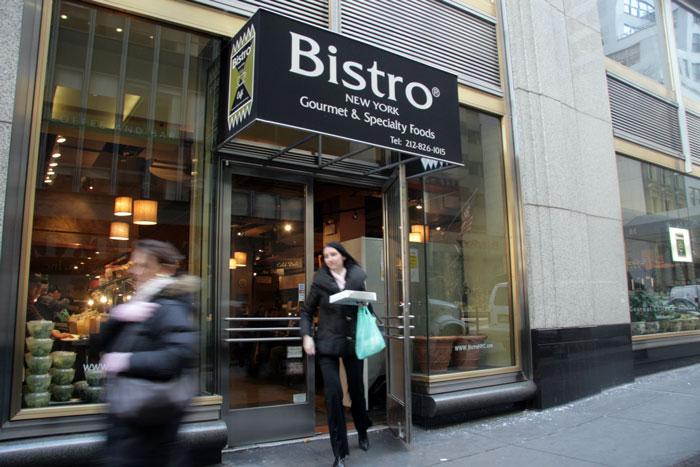 Spending time in cafes and Bistros and having a ball with your friends, the long chats and many other lovely things in such places are truly wonderful. In New York, you can find the best cafes and Bistros that provides you with the best food and beverages. Below mentioned are the 10 best cafes and Bistros in New York. So the next time, you visit New York and want to know which is the likely place to be visited for this purpose, you can have handy information.
Central Cafe – This is an antique Bushwick establishment, which is a perfect place to enjoy with your friends and have a memorable time. You can have the best coffee here and the service of the staff is extremely pleasing. The couches make it wonderful to relax and you can also get benefited by the free internet facility here.
House of Small Wonder – This is a best cafe shop that is preferred by the localites. The cosy environment of the place is sure to be loved by you. You can also make use of the piano for entertaining people. Delicious coffee is served here and various wonderful types of sandwiches can be savoured at extremely low rates.
Max Cafe – The Manhattan cafe of this place can be enjoyed by you. Even if you use your laptop for hours together in this place, the staff will not bother you at all. Tasty pastries can be enjoyed here which you would surely love.
The Panorama Cafe – This is a spacious coffee spot that always plays lovely music so that you can have the best time with your friends and consume a lot of delicious coffee. The varieties of coffee found here are to die for. Smoothies, salads, sandwiches and various other snacks can also be enjoyed by you.
Beans and Berries – Apart from the delicious coffee, you can also have different varieties of food here. The lunch specials of this place are also extremely great. To spend quality time, you can also make use of many reading materials that are found here.
Housing Works Bookstore Cafe – Apart from being the best cafe shop, it is also the best bookstore. The environment is cool and calm and hence, you can enjoy your time here. There are many books available with low price and hence, you can buy a few when you leave from here.
Coffee Foundry – This is an ultimate coffee shop that is also featured with a karaoke bar. You can have a great time with your friends and enjoy a beer or two and have a lovely experience altogether.
Champion Coffee – Champion coffee is a leading coffee shop of this place. The coffee of this place is remarkable and the menu includes many items that will surely be loved by you. You can also sit on the backyard and enjoy the pleasant weather and drink coffee here.

Red Horse Cafe – This place is pleasant and you can enjoy the calm and cool environment. The free internet facility of this place will surely prove to be very advantageous to you. Great coffee and tasty sandwiches can be enjoyed by you in this place.
With so many options in New York, you will never have boring evenings.