Spain Luxury, Rich Hotels – Top 10 luxurious hotels in Spain representing the worth of Spain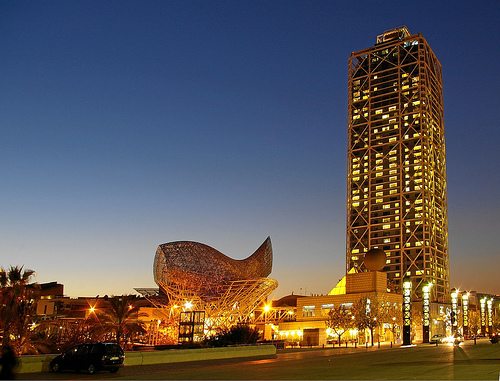 Luxury hotels in Spain are the true meaning of excellence and good comfort. That is the main reason, why such hotels are known to be the ideal tourist destinations. You will love every moment staying in these attractive tourist destinations. Below mentioned are the top 10 luxury hotels in Spain that you would love to stay.
Hotel Landa Palace – This is one of the best luxurious hotels of Spain that is run by Landa family. The rooms of this hotel are known to be very spacious and provide you with a comfortable stay. You can enjoy the various facilities provided here and also a part of recreation facility, you can make use of the swimming pool that is surrounded by stone arches of Gothic-style. The excellent restaurant here is very famous throughout Spain.
Hotel Arts – This hotel belongs to the very renowned Ritz-Carlton Hotel Company that is located in Olympic towers. This hotel is divided is featured with 397 rooms, 27 duplex and 56 suites. It also includes 2 presidential suites. It includes Arola restaurant that is very famous for the mini-tapas and casino
Hotel Melia Sancti Petri –This is a luxurious hotel that is located at the Atlantic coast and is featured with the best rooms with various modern facilities. The swimming pool of this hotel is the best that faces the beach. The rooms are designed in such a way that makes your stay extremely comfortable. You can also make use of the spa treatment here.
Hostal de los Reyes Catolicos – This is one of the very oldest and luxurious hotels of Spain. It is known to be a very beautiful building in Spain and is featured with designs from various periods like renaissance, gothic and baroque. The luxurious bedrooms of this place add to the elegance of the hotel. The elegant lounges, interior patios, best furniture and such other things form an important part of the hotel. There are 2 in-house restaurants here that serves food of best quality.
Hotel Real – This hotel provides guests with 5 star service with various modern facilities in all the 123 rooms, 4 junior suites and 5 suites. The various facilities provided here include seawater swimming pool, hydrotherapy, hydro-massage and a lot more.
Hotel Puente Romano – This hotel is well-designed with Andalucian architecture. It includes rooms that are very spacious and every room includes all kinds of modern amenities. There is an in-house Italian-Mediterranean style restaurant named The Roberto that serves lip-smacking dishes.
Hotel Gran Melia Fenix – This is known to be one of the very luxurious hotels of Madrid. It is known to be renovated very recently. The various features of this hotel include one a la carte, hairdresser, broad-band Internet access, piano bar, one buffet, two restaurants, cafeteria, business centre and a lot more things that make the hotel the best.
Neri hotel and restaurante – This hotel is actually a palace of the 18th century. It is a perfect combination of super-modern flourishes and Gothic style of architecture. There are a total of 22 rooms in this hotel that includes various facilities like television, internet connection, king side bed and a lot more things in every room. The in-house restaurant here serves the best Mediterranean cuisine.
Murmuri – This is a lovely hotel that has the British style of interiors. There are a total of 53 rooms here and also include 2 suites. The various facilities provided here include meeting room, terrace solarium, Wi Fi facility, air conditioner and a lot more.
Ohla hotel – This is truly an elegant and luxurious hotel with a total of 74 rooms and also includes 24 junior suites and 1 suite duplex. The various facilities provided to the visitors here include sauna, gym, Wi Fi, hair salon and a lot more. It has 2 in-house restaurants that serve the best international cuisines.