Simien Mountains National Park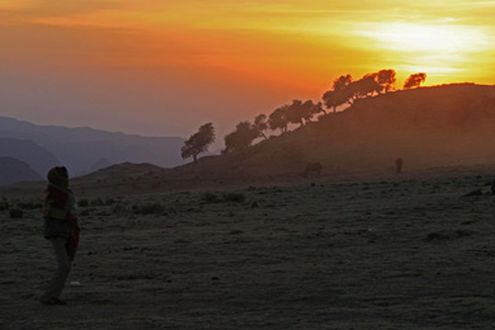 Siemien Mountain National Park is located in Siemen Gondor Zone, Ethiopia. It was established in 1969 by Clive Nicol. The area of the park has been formed with years of erosion caused by wind, which resulted in the formation of gorges and peaks. Its area also includes the highest peak named Ras Dejan, which is the highest point of Ethiopia. It has been designated by UNESCO as a World Heritage Site.
It holds a wide range of wildlife including endangered species such as Walia ibex, Ethiopian wolf and wild goat found only in Ethiopia. It is home to more than 50 species of bird, one of them is bearded vulture with 3m wingspan. Other animals that are found in the park are ibex, golden jackal, klipspringer, gelada baboon and caracal. The best time to visit the park is during spring.
The administrative headquarters are located in Debraq and is accessible through road lying east of the villages of the Buahit pass and its south end is at Mekane Berhan.
Image Source : Simienmountains.Org