Packing mistakes to avoid – Check are you making these packing mistakes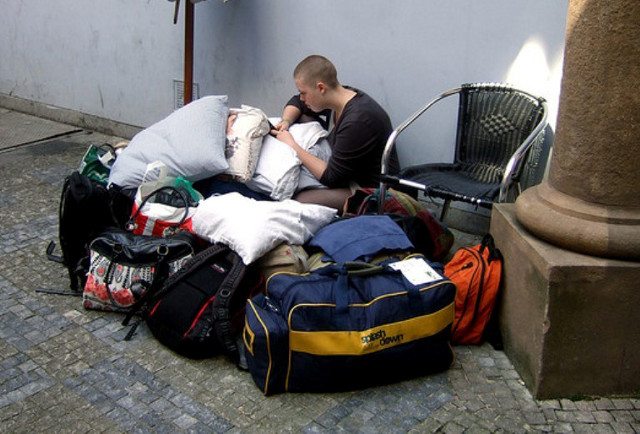 Are You Making These Packing Mistakes while going for vacations as it is so much fun and it is even better if you have been thinking of it for a long time?  When the day comes that you need to travel with all your excitement and happiness you just pick your bag and get going. And you will only realize that you have forgotten things once you have reached your destination. This is all so unnecessary and your much awaited trip is spoilt if you forget your camera, clothes for trekking, shoes etc. you can definitely buy the things that you have forgotten wherever you are but it will be much simple if you can just plan a bit early. And who wants to buy another camera just because you forgot it on the vacation?
Many people will agree that there is a right and a wrong way to pack for your trip. Even if it is failing to follow the rules of the Transportation Security Administration (TSA) or forgetting socks mistakes while packing will cost you. If you don't pack the right things you will have to spend money or if you pack things too much you will have to let go of something. If you pack things that cannot be taken they can get confiscated. It is very crucial to know what and how to pack for a trip.
These are some mistakes that people commonly make just check Are You Making These Packing Mistakes?
Forgetting items: This sounds senseless but people do forget these things like deodorant, toothbrushes, undergarments, and chargers. They are not completely replaceable but you can purchase them. It is better if you make a note of the things that you need on the trip few days before the trip because you will not remember all the important things in the last minute.
Packing too much: There are people who forget things while packing and there are people who pack too much. You can put everything on the bed and choose the ones you will need. Never pack things based on the worst case scenario but pack things based on the best case scenario. Anyway you need to pack things light. Many –people try to pack just-in case items this will actually fill up the packing. Try to mix and match your clothes so that there is limited packing. For family vacations as well try to keep things limited.
Packing the whole bathroom: Women get too panicky about their essentials but you don't have to carry your hair dryers, hair curlers and strengtheners. You can get them in the hotels itself. And due to the different weather your hair looks different so just grab a basic hair band or bow. Be sensible when you pack toiletries for trips that are short just have small pack from any store. Make sure to follow the rules of TSA.
Putting valuables in checked bag: Sometimes there is a chance that the bags that get checked might get lost in transit or they may arrive late so if you have any valuable items that you cannot afford to lose you need to keep them with you and be cautious about them.
Clothes and climate don't match: People pack clothes hoping that there would be weather that they have thought of but it is better to check the weather conditions of that place and then pack your bags. If the place is cold pack warm clothes if the place is hot pack light clothes if there are occasional rains then try to have safety measures to protect you.