New York's undiscovered, underground bars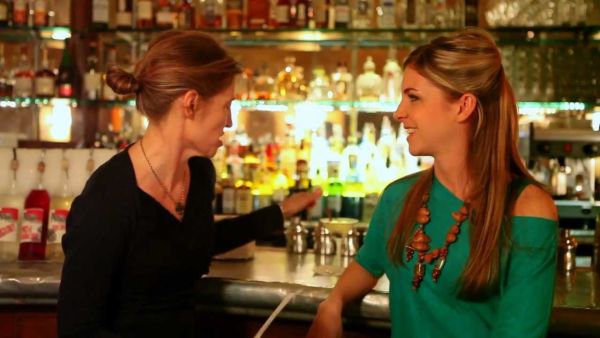 Anyone who has experienced a New York winter knows that it is bone-chillingly unbearable. The frosty air cuts through your thermal clothes, biting at your fingers and toes. No matter how many times you wrap that scarf around your neck or how low down you pull that beanie over your ears, the cold will find its way in. The best way to beat the cold without having to stay home by your lonesome is to check out some of the local underground bars. Whether you are looking for a variety of vodkas, beers, or wines, New York offers it all. These are our top five underground bars in New York.
Pravda
Just because you are in New York does not mean you cannot experience a blend of other cultural experiences. Take the Pravda for example; a Russian bistro that serves handcrafted cocktails. Staying true to the Russian theme and feel, this is ideal for any vodka-lover as there is a selection of over 70 different vodkas. Its pristine décor bathed in golden light sets a warm tone for the evening, perfect to warm up those cold winter days.
The Vault at Pfaff's
It is not surprising that this underground bar in Broadway has welcomed and served many celebrities over the years. A true tribute to the legendary and the modern, it is a perfect blend of old and new. It all started with Charles Pfaff in 1855 who wanted to create a space in which people would wine and dine in an accommodating and welcoming space. Today the Vault at Pfaff's prides itself in continuing this tradition with its 450-year-old white oak bar and hand-tailored red sofas.
Village Vanguard
What could be a better way to enjoy the evening than attending a jazz night in an underground bar? In Greenwich Village, Village Vanguard's walls are plastered and decorated with photographs of musicians that have performed there. This small, seemingly unassuming bar brings musicians and music fans together where they can hear, play and record music. This is the place to go to for three things: music, drinks, and history.
The Bar Downstairs
The Bar Downstairs is just that: an underground bar. Its creative menu offers many shareable items for friends looking to share a family-style meal. It has a home-like vibe that is both cozy and welcoming. The bar pays great attention to detail when it comes to what they serve guests. They follow the production of the ingredients back to the source; making sure, they know where they are getting their stock and supplies. It is reassuring knowing that when you go here you will be served genuinely wholesome good food.
124 Old Rabbit Club
If you are looking to escape the stampeding crowds of tourists, locals frequent 124 Old Rabbit Club more so than by tourists. Just as Pravda offers a selection of 70 different vodkas, 124 Old Rabbit Club has 70 different beers. It takes the whole idea of Alice in Wonderland falling down the rabbit hole to a whole new level; travelling down a number of steps before being confronted with a door and an image of a rabbit. It offers a temporary escape from the madness of the city above.
Summary:
New York's winters, traffic and masses of people can be overwhelming. This does not mean that you have to stay at home; you can still go out with friends and have a good time. A number of underground bars that offer refuge from the ordered chaos above. Whether you are looking for a variety of vodkas, beers, or wines, New York offers it all. These are our top five underground bars in New York.