Nangnang Village – Bhutan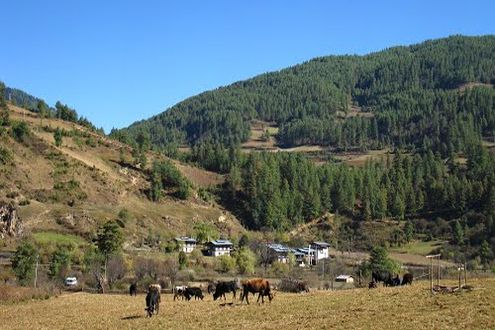 It is a beautiful rural and cultural tourism destination located in the Bhumthang District, Bhutan. The region is known for its culture and religious festivals. It provides an opportunity to visitors to visit the destination and spend quality vacations with their family and friends. The destination welcomes many people from each corner of the globe.
Visitors can enjoy their holidays in the soothing and natural climate and can feel relax away from the hustle and bustle of towns. Visitors can explore the natural beauty of the region and expand their knowledge about the culture, religion, and history of the destination. People of the village are very simple and friendly as they welcome their guests and offer good food and traditional clothes of the region.
The destination is ideal for activities like trekking, hiking, and camping so, visitors can get a chance to indulge in these types of activities. They can explore and discover various restaurants located in the region, which offer great local food and drinks of the region.
Apart from this, the place is also a great ecotourism and wildlife tourism. Many tourism facility providers offer special guided and combined tours to their guests.
Image Source: Trip-Suggest