My Trip To Thoddoo Island – An Unexplored And Yet A Potential Tourist Destination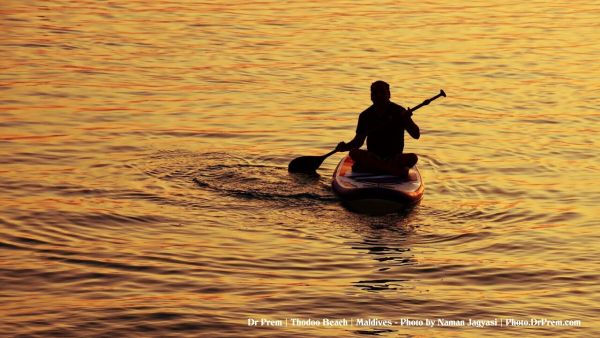 Exploring the unexplored has always been my top choice while on a trip, and visiting Thoddoo Island in Maldives added more thrills to my recent vacation to Maldives. To get the feel of the soil and the people of the country you are visiting, it is essential you explore the local culture, meet local people and taste the local food. Years of globe-trotting experience have taught me where to look to get the flavor of the soil and its traditional essence, which I feel is an integral part of my trip.
After staying for a week in a pampered environment of Kurumba resort, one of the most luxurious of its kind in Maldives, I felt it was high time to explore more of local culture that I was missing. While in my stay in this resort, I have heard about this island and its pristine beauty. No doubt,Thoddoo started beckoning my adventurous soul. I instantly made up my mind to visit this island to get an essence of the authentic Maldivian flavor in terms of cultural heritage and local lifestyle.
About Thoddoo:
Thoddoo is one of the inhabited islands of Maldives, but at the same time it is one of the lesser known tourist destinations too. This island is the largest producer of tropical fruits providing a major supply to the country's fruit market. Surprisingly, the island also features ancient Buddhist ruins. Though the current population predominantly belongs to Islamic faith, the early inhabitants were believed to be Buddhists.
Thoddoo is a place where life is indigenously Maldivian. The impact of alien civilization has not yet seeped in spoiling the tradition. Here, people love to dwell in their traditional rural habitats. Since last three years, tourists started stepping in this island. Exploring deeper into Thoddoo culture, I am convinced the island has a huge potential to be a favorite tourist destination.
My itinerary to Thoddoo Island:
It was drafted by Mr. Ahmad Karam, the owner of Serene Guesthouse where I was supposed to put up. Mr. Karam was a gentleman from head to toe. He was resourceful, courteous, kind and supportive. His meticulous arrangement ensured a comfortable stay in his guesthouse.
Since, there is hardly any tourist visit in Thoddo, you won't find too many resorts or hotels for that matter. But the place is bubbling with life which appealed me immensely.
The island has a number of guesthouses, but I found Serene to be the best. The staffs were dedicated and friendly where I received personalized care. The guesthouse was spotlessly clean and there was no dearth of amenities. If compared with any high end resort in terms of prices,Serene Guesthouse was way cheaper. Honestly speaking, for those planning for a budget vacation, Thoddoo would be a unanimous choice.
The less- than- an-hour speedboat ride from Male airport to Thoddoo was excellent.The place instantly absorbed me. I was fascinated by the pristine beauty. The place had an organic element and seemed still in the nascent state of formation. Outside activities and cultural impacts did little to make this place go through much evolution. I patted my back to take the decision of visiting Thoddoo.
Of many appealing features, three things stood out prominently:
1. InThoddoo, farming is at its sensational best. Watermelons, papaya, a variety of succulent vegetables and organic farming fascinated us.
2. The food at the guesthouse was all authentic local kitchen wonders. It was homely and the aroma was mouth-watering.
3. There was easy walk path tosea beach and water sports at wallet friendly price. It was indeed a great opportunity for me and my family to go for jet skiing, fun tube riding, kayaking, surf boarding and scuba diving all at fractional prices of what expensive Maldives' resorts would charge.
Mr. Karam introduced us to Mr. Maison, the owner of Serene Ocean Scuba diving centre. Being a diehard fan of water sports, I was extremely glad to meet an educative guide like Mr. Maison. He hailed from Malaysia and has a vast experience of scuba diving. He had started his profession to run a scuba diving centre in Maldives three years back. He was a man of tranquil demeanor, kind, soft spoken and patient, all the attributes a scubadiving instructor should have. My kids had an instant liking for this Malaysian gentleman. He guided them through a thrilling scuba diving exploration over the coral reefs and colorful marine flora and fauna.
Thoddoo, as per my opinion, is the best scuba diving location in Maldives. Here you have access to beautiful coral life, sharks, turtles and a variety of fishes setting the ocean bed in a riot of colors. My prior experience encouraged me to be a bit more adventurous than my kids. I glided deeper along the coral reefs and touched the rugged texture. It was a marvelous kind of feel!There were squids and sharks, manta rays and turtles setting up a flurry of active trail of movement underwater. The submarine environment was full of magical charm. It was just like a terrestrial garden blossomy with blooming flowers. Instead of honeybees, moths and butterflies, I had a clear vision of schools of brilliantly colored fishes. Some of them radiated a kind of fluorescent halo that lit up an otherwise dark ocean bottom.
Having a gala time in all these fun loaded water sports, we bade goodbye to MrMaison assuring him that we would certainly meet again for more exciting water sports in my next visit. He flashed a broad hearty grin and uttered, "You are always welcome Sir".
Mr. Karam advised next we should go for a combo package that includes a fishing trip together with sunset viewing. He explained with full excitement and passion that Maldivians have fishing in their blood. When a good catch is salvaged from the sea, the entire fishing village explodes in a wave of celebration. So a night fishing trip was organized to savor the fun to its maximum.
Our boat left before sunset to locate a good spot near the reef. Meanwhile, the sun was going low on the horizon. It painted the sky in brilliant hues of crimson and violet, mauve and fiery red. There will be light for another half an hour. Once we reached the reefs, our boat weighed anchor. Large shoals of fishes were swimming merrily around the reefs.
The boat crew taught us how to use the lines, the hooks and sinkers. It wasn't a hurried affair. It was a gradual and educative process until the crew was assured that we have grasped the basics of fishing. My kids and I managed a satisfying catch. We hauled our fruits of labor to the beach and organized a beach barbecue! I just couldn't have asked for more than seeing my kids enjoying the thrill of fishing in distant shores.
Thoddoo is exciting and Thoddoo is still a virgin promising huge potential as a tourist destination for days to come.