Must visit tourist destinations in Upstate New York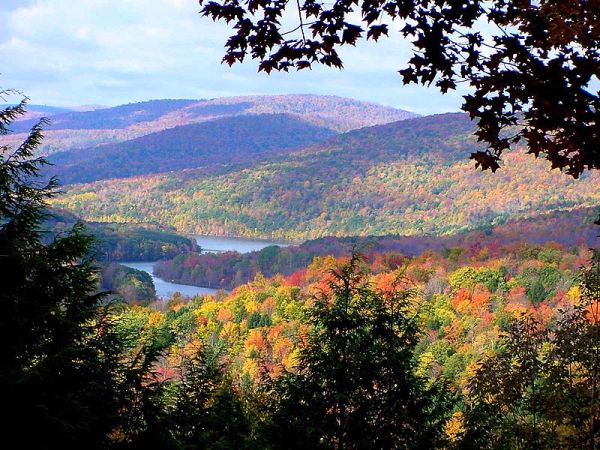 If you want to visit the Upstate of New York and you are interested in a trip tips and attractions, here you can find some of the most exciting things to do and very beautiful places to see. Upstate New York is ideally located within easy driving distance of major metropolitan areas including New York City, Philadelphia, New Jersey as well as Montreal, Canada and Burlington, Vermont. Upstate New York offers visitors a rich variety of historic, artistic, and cultural attractions ranging from the 1932 and 1980 Olympic venues in Lake Placid to the historic Saratoga Springs Racetrack, and the famous Baseball Hall of Fame in Cooperstown.
Niagara Falls
This is one of the most exciting and beautiful places in the world which inspired many artists and writers. Choose to take a Maid of the Mist boat tour, choose to walk across the Rainbow Bridge or visit the Cave of the Winds so you can enjoy walking under the falls. It is even enough just to sit back on a bench and gaze at this wonder of nature.
Adirondack National Forest
The national paradise Adirondack National Forest offers visitors millions of acres beautiful forests nestled in the mountains. The park is full of streams, forest glades and waterfalls creating one of the most beautiful landscapes in the world. There is abundance of plants and wildlife, which add up to the beauty in the forest.
Saratoga National Historical Park
This is one of the top places to visit while travelling to upstate New York.The Saratoga National Historical Park, the Saratoga Race Course, Saratoga Spa State Park, and many other attractions can be found here. The Saratoga Race Course is America's oldest track and considered to be one of country's most beautiful racetracks. Each year in August, thousands of people flock to Saratoga to view the exciting steeplechase and thoroughbred racing.
Lake Ontario
Lake Ontario is one of the five Great Lakes of North America. It is a favorite vacation and visiting destination for individuals across New York and the rest of the country and world. In addition to all of the water activities and sport opportunities that this lake offers there is also the Seabreeze Amusement Park located close by. Lake Ontario Park is the City's largest urban waterfront park. It provides a significant natural landscape drawing both visitors and residents for picnicking and scenic walks along the waterfront.
Catskills
The Catskill Mountains are very popular among New Yorkers and guests of the state, and known for beautiful mountain settings and a wide variety of activities regardless of what the season or the weather may be like. Fishing, skiing, hiking, relaxing, enjoying nature, and much more are all reasons why this area is one of the top in the New York metro area. Adventure and peace, fine cuisine, friendly and homey diners, breathtaking vistas, a quaint covered bridge over a babbling brook… It's all in the Catskills.