Most romantic places around the world to propose your love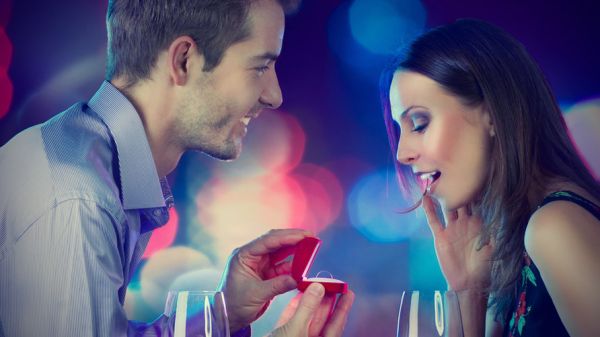 If you want to make the day when you propose your love special, then you must propose your love in a special way. The moment you want to treasure needs to be scenic and calm. Different people have different approaches to their love lives. Some feel historical places to be the right venue to propose whereas some believe places enriched with the beauty of nature can make their way pleasant. The most important factor that needs to be taken care of is the interest of your beloved. If your beloved likes natural beauty, then you need to select a place oozing with nature's aroma. If your beloved is a thrill seeker, then you might have to select a place full of thrilling events.
Let us discuss few of the most romantic places where you can start your life with the touch and influence of the beauty the place has to offer.
Eifel Tower
Whenever you think of the romantic places existing in the world, the first one flash your mind is the Eifel Tower as it has been hyped too much in magazines, movies, celebrity visits and so on. France is also considered as the city of love and honeymoon town. Many of us would definitely like to climb the top of the tower and bow down before our beloved to make the day the most memorable in our lives.
Prague
Prague is the city of fairy tales and narrow streets, graceful bridges and storied castles. It can be the ideal city of your dreams to take the hands of your beloved and open up your feelings. Prague has a lot of place where you can make your moment memorable. The iconic Charles Bridge and the fanciful Art-Nouveau Dancing house can provide you the best space to make your day happening. You might not be able to find any time more romantic to ask your beloved's hand when the astronomical clock strikes midnight.
Verona
Verona is the most appealing global destination where you can ask for your beloved's hand in a poetic manner. You may visit the iconic 17th century bridge of Sighs. You can recreate the magic of Shakespeare's Romeo and Juliet by proposing underneath Juliet's balcony where they first professed their love for each other.
Serengeti National Park
What would be more romantic than proposing your beloved getting down on one knee on a hot air balloon? If you really want to realize this dream, you should visit Serengeti National Park in Tanzania. That would be an incredible way to surprise your love with your proposal.
St. Lucia
When you are in search for a perfect location to profess you love to your beloved, the orange tinted sunrises and chalky white sands would probably the best options. The tranquillity and the calmness of a private beach of a secluded resort would be the best place t confess your love to someone you would die for. The dreamy landscape of St. Lucia would not allow you to forget the moment you spend with your beloved.
Bali
Bali is located in Indonesia and very popular as a romantic island for lovers. Bali offers many attractions for fun loving couples. It has many beautiful ancient temples such as Tanah Lot and Uluwatu, which are worth viewing. You can also avail the stress relieving ayurvedic spa treatment. The best place in Bali to propose your beloved with a ring would be the Elephant Safari Park, where you can make your day memorable by proposing your love on an elephant ride.
Kauai
Kauai is the oldest of the Hawaiian Islands, which is famous for its beautiful purple sunsets, sugary sands, fathomless seas and endless sea views. What else you can find more romantic than an attractive sunset point to confess your love. You can also avail variety of tasty cuisines, replenishing spas and many more if you want to explore Kauai.
Trevi Fountain
Trevi fountain is one of the most famous fountains in the world located in Rome, Italy. It has a height of 26.3 meters and width 49.15 meters. It is also the largest Baroque fountain in the city. It is the most beautiful fountain in Rome as it provides a lot of sightseeing opportunities to the visitors. It has the Colosseum, the Vatican Museum, the Pantheon and many more. It provides the best background to click pictures and make your visit a memorable one. You may wind up to the truly romantic fountain spot and propose your beloved with pride.
Sydney Harbor Bridge
The Sydney Harbor Bridge provides a beautiful backdrop to make your love remember the moment you propose. It would be a moment of life, which might be treasured by both of you. The Sydney Harbor Bridge is the most famous and eye pleasing landmark in Australia to propose your love.