When you plan your travel, you look forward to gather some fond memories of the place you visit and the moment you spent over the travel destination. People usually become excited to meet new people and experience a new culture during their travel. However, man proposes, God disposes. You might not find your trip going the way you planned. You may face some unexpected situation that might test your mettle off. You need to be get prepared for any adverse situation you might face during your travel. You might not be aware of the mishap that might happen to you so you should always be equipped with the safety measures and backup plans to brave any worse situation.
The usual mishaps happening to the travelers include pick pocketing, passport loss, money stolen, food poisoning, accidents, and political unrest.
Let us discuss few of the travel mishaps and the ways to deal with it.
1.       Problems in Reservation
What if you find your reservation not confirmed yet or there are few other issues with your reservations though you are all set to go. The situation becomes worse if you find the travel authorities less than helpful. You can do nothing more than getting panicked and traveling with a lot of problems.
To avoid these reservation related problems, you need to take the right way to get your travel tickets reserved. Once you are onboard, you will not be able to do much but getting irritated. If you find your reservation screwed up, then it is a good idea to accept the problem and start adjusting with it.
2.       Natural Disasters
Natural disasters do never come with any warnings. So you need to be always prepared to handle the wrath of nature if you are in such a situation. You may not stop the natural disaster to happen but you will be definitely able to minimize the chances of getting hampered.
If you are traveling to a place where natural disasters are usual, you need to purchase travel insurance so that your financial losses can be covered. You should take care of your registration with the state department and let them know your travel dates so they would be able to help you in case any emergency occurs. You need to maintain your calmness in case you face a natural disaster. You need to inform your family first so that they do not fidget.
3.       Political Unrest
The first advisable thing for a traveler is not to visit any country where political environment is not peaceful as anytime a protest or internal fight may start and put you in enormous troubles. If it is so important for you to travel, then you need to get prepared to face all those political unrest issues happening around you.
To avoid the worse situations, you need to do a proper research on the country you want to visit. You may go through the reviews from travelers by accessing blogs and travel guides. You should always use your commonsense so that you do not get harmed by all those situations. You need to get your insurance policy correct so that you will be able to recover damages if any. It would be wise for you if you do not get involved in all those protests and you may connect with your country's embassy there to get out of this problem.
4.       Loss of Luggage
Loss of luggage in a flight check in is a usual problem to happen with frequent fliers. If you want to avoid this problem, the best way out is to carry less luggage and not to check your luggage in the airport. If it is important for you to take more luggages, then make sure you have your important documents along with you in a hand bag. Make sure you carry your valuable things such as passports, credit cards, debit cards, insurance papers and medications safely.
If you suffer loss of luggage, do not overreact in airport. Be composed and walk up to the airport authorities to lodge a complaint.
5.       Being Robbed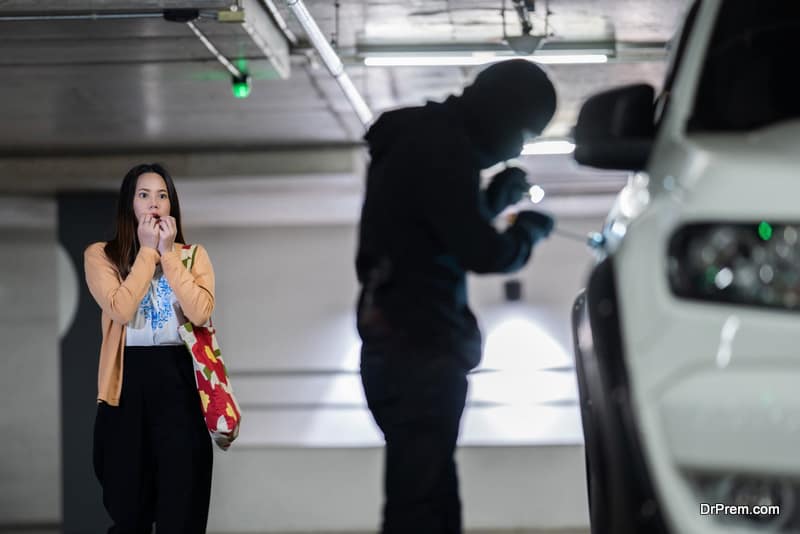 It is a usual thing for many of the travelers to being robbed by thieves. Pick pocketing may also happen with you. So need to keep your valuables safe and take enough care to use money belts to make your money safe. Take a note of the numbers of your credit and debit cards so that it would be easy for you to cancel them if stolen. Do never behave as a tourist as the robbers make the tourists their targets mostly.
6.       Loss of Passport
The most horrible experience you can get in a foreign country is losing your passport as it would create the worst situation for you to do anything over there. You cannot exchange your money nor can you check in to any hotel. If you lose your passport, the first thing you need to do is to visit the nearest embassy and report the loss. You may go forward to do further paperwork there to get a replacement of your passport.
7.       Illness or Getting Injured
There is a healthy chance of falling sick during your travel as you would be facing a different climate. So better you travel prepared with your medication, antibiotics, antacids and vitamins for minor ailments. If you get injured due to some accidents, visit a local doctor first to take the first aid. Be smart during injuries and act calmly. Make sure you have a medical insurance along with you.