Almost every tourist in India is guilty of looking at the country as just the land of The TajMahal, some royal forts and palaces in Jaipur or the land where slums dominate.
But if you are planning to visit India, think out of the box for a great travel experience. By exploring these below listed offbeat destinations in India, you will not only discover a new India, but also, a new you.
So, are you ready to wander off?
1. Absorb the sound of nature at Thachi Valley, Himachal Pradesh
You know that feeling when you are so pumped up at the thought of visiting a 'serene' spot, but once you reach there, you are bombarded with dozens of tourists cramming to get a good view of the place and nosy shopkeepers constantly barging in to destroy your solitude. Himachal is well connected by train and bus, but if you are in a rush (and punctuality is not a strong point of Indian railways and buses), you can always book a bus, train or ferry ride at Bookaway! With 24/7 support, quick, reliable online bookings, and trustworthy services, Bookaway is a portal that has ground connections for any journey you wish to undertake!
Thachi Valley, you expect to find yourself nestled in the green surroundings, and you get just that. With few tourists, almost zero shopkeepers and no unnecessary disturbances, you can sit back and listen to nature's sounds.
Green pastures, melodious chirps, and the blue skies await you at Thachi Valley in Himachal Pradesh. For those who wish to intersperse solitude with a dash of spirituality, visit the Bithu Narayan Temple to bask in the divine aura and intricate architecture.
2. Bask in the local flavors of village lifestyle at Kumaon homestays in Uttarakhand
If you are someone who wishes to experience the way a village local lives, there is no better way to do it then book at homestay at Kumaon in Uttarakhand.
You get to stay in the traditional Kumaon household with the family members of the house! Wake up to a strong masala chai while you warm yourself in front of a Bukhari, a traditional fireplace.
If you love sustainability, then it will give you great pleasure to know that the villagers in Kumaon use completely homegrown and organic produce to make their food!
3. Experience paradise on Earth at Kinnaur in Himachal Pradesh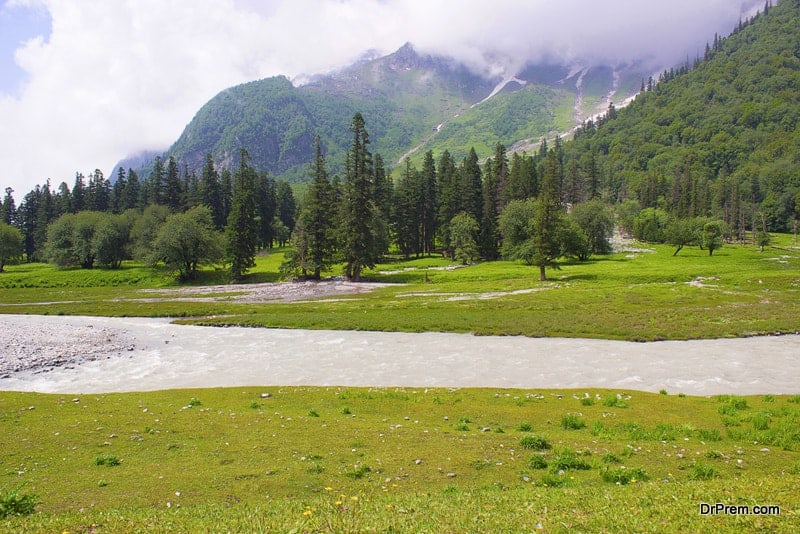 There's a reason why Himachal Pradesh is mentioned twice in the list – and the reason is the replica of paradise at Kinnaur!
A land laden with orchards, occupied by clear waters, and filled with intricately built temples all over – Kinnaur is the destination you must head to if you want to know what surrealism is.
Batseri'sBadrinarayan temple and Kalpa's Chandrika Kothi temple will draw you towards themselves with masterfully designed temples. And while you relish in the divinity of the former temple, don't forget to hike to the source of river Bapsa!
Visit Kinnaur in the last week of September to see the place unravel its beauty with scores of apple orchards blooming in their full glory.
And while you are there, treat yourself to a jaw dropping sunrise over the range of Kinnaur-Kailash!
4. Explore spirituality at its finest at Jabalpur in Madhya Pradesh
Jabalpur in Madhya Pradesh is a destination in India you must visit at all costs – because it is sure to provide you the experience of a lifetime!
The Narmada Aarti at Gwari Ghat which starts exactly at 7:00 in the evening is the closest you can come to experiencing spirituality at its fullest in India. Sit on the steps of the ghats and let the sounds of the water, the vibrations of the bells and the chants of 'Om' mesmerize you completely.
Of course, for adventure lovers, there's a mammoth waterfall at Bedaghat, the lush wildlife sanctuaries at Bandhavgarh and Kanha, and the boat ride with stupendous marble rock structures on your sides!
5. Unravel the offbeat mystery at Andaman and Nicobar Islands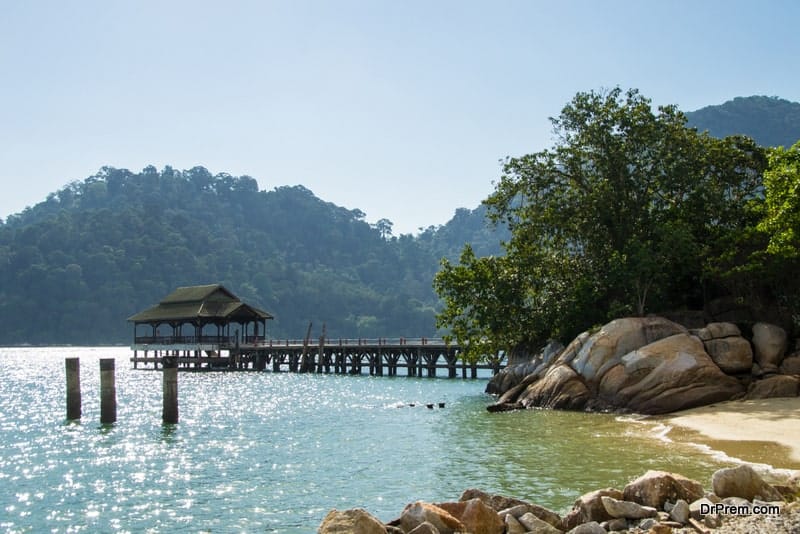 If any of the Romantic Age poets would have visited the Andaman and Nicobar Islands, they would have written an entire collection of poems on this offbeat exquisite destination in India.
In a place where sand deserts begin as soon as dense greens end, and turquoise waters continue to carry forward nature's marvel, one cannot help but get lost in the beauty that seems unending!
Explore the island's capital, Port Blair to understand the origin of the Islands, and then ferry off to Havelock and Neil to absorb the untouched magic of nature at its best.
If you are an adventurous soul, there's a lot in store for you here! From trekking and hiking to finding secret beaches, and from scuba diving, mangrove kayaking to exploring the haunted ruins of a former colony – there's so much for you to do that you will come back home with a satiated mind.
Article Submitted By Community Writer