Guide to amazing beaches in Kuwait, nightlife and amusement places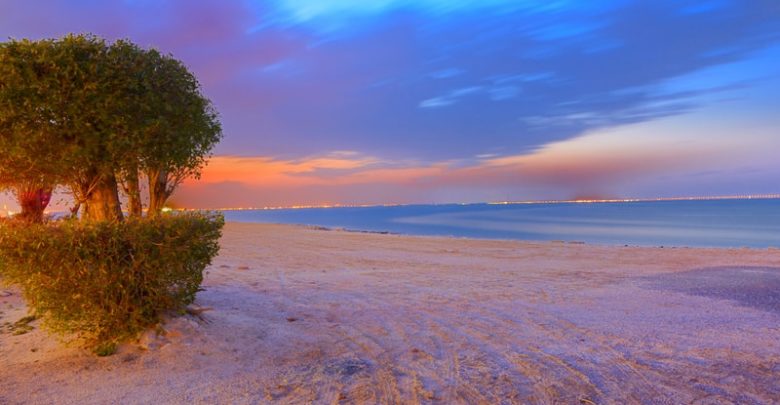 Kuwait is celebrated with a large number of public beaches, Beach clubs and beach parks. The coastline of Kuwait stretches for about 499 kms, and the scenic beauty it delivers is simply ethereal. There are numerous well known beaches along the coastlines with various water-time activities. The tourists take a good time spending here by participating in the sports, sun bathing, just strolling along or enjoying the cool breeze of the sea. The beach created by the Persian Gulf takes special significance in terms of beauty. So if you want to enjoy the winter season in the place of sand and sea then Kuwait is the ideal place for you.
 Top 15 beaches in Kuwait to make the best of summer trip:
Salmiya: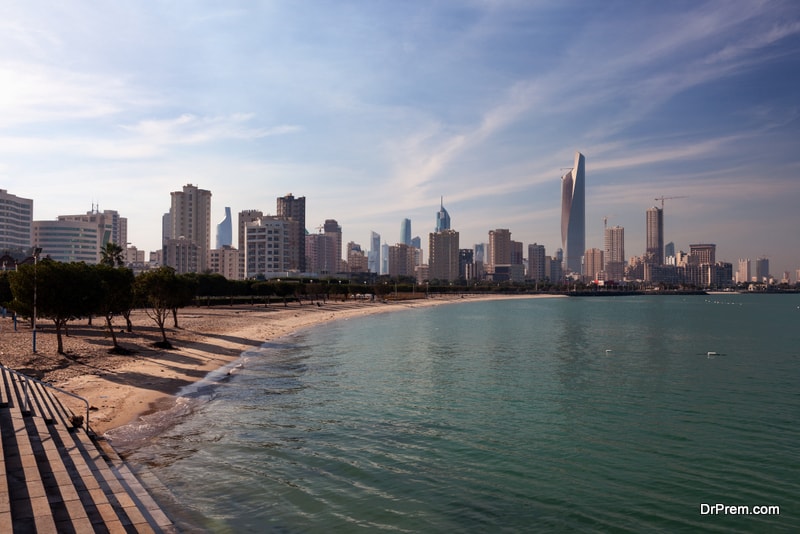 Salmiya is a well known beach situated behind Marina Crescent. This beach is having a large are large play area along with basket ball courts and a skate park. The various green plants elevate the beauty of this beach and provide the visitor an eco-friendly nature.
Al Oqeila:
A perfect seafront to enjoy with family and friends or simply relaxing under the stars. You can plan for a grand barbecue party but make sure to know the timings of the guests.
Marina:
One of the beautiful and must-visit places in Kuwait. If you are on a trip here, you can literally go for a walk every evening. The location is convenient as well – very near to the residential area of Salmiya.
Al Khiran:
You cannot miss the beach capital also the proud of the country. You get everything fitting for a beach vacation fine sand, swinging palms, barbecue areas, swimming pools and even a supermarket to meet your basic needs.
Fintas: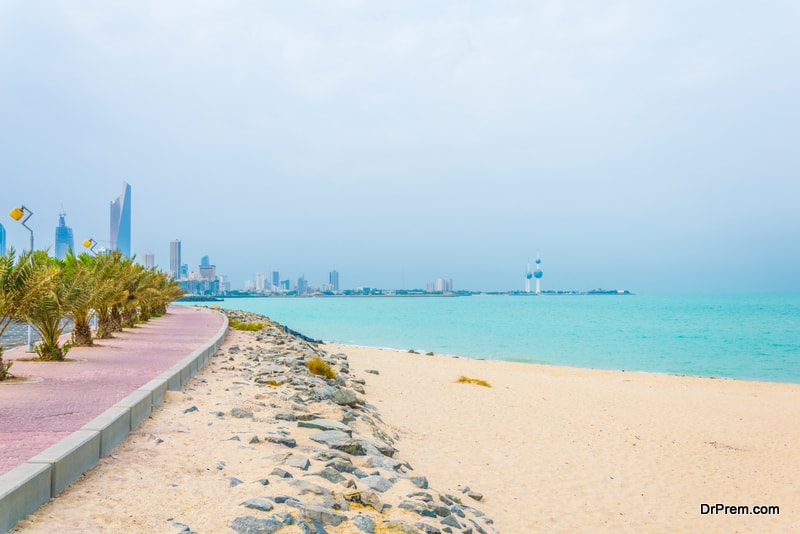 This is another public beach located in the urban area of Kuwait. You can easily glide into the seawater but will stumble on a lot of stones beneath your feet. Trees on the shore will give you a pleasant feel. Kids can have a good time at the playground located nearby.
Fahaheel:
Fahaheel beach is a bit crowdie. The local people gather here to enjoy the swimming everyday. This beach is facilitated with many furnished cafes and restaurants. It is better to avoid the weekend to visit Fahaheel beach.
Salwa:
One can find the Salwa beach near Fahaheel Beach. This beach is remarkably beautiful. Salwa beach witnesses the rock-strewn prominences. Visitors of this beach are also facilitated with the large play areas. So the junior visitors are going to love this place.
8. Cronic Beach Club:
Cronic Beach Club resembles a 5 star hotel. But these kind of clubs are only available for its members. The members are facilitated with the swimming classes and gaming classes. This club has its own set up for gym along with a large blue pool, a tennis court and a squash court. Members can pamper themselves in the spa sessions.
9. Messila: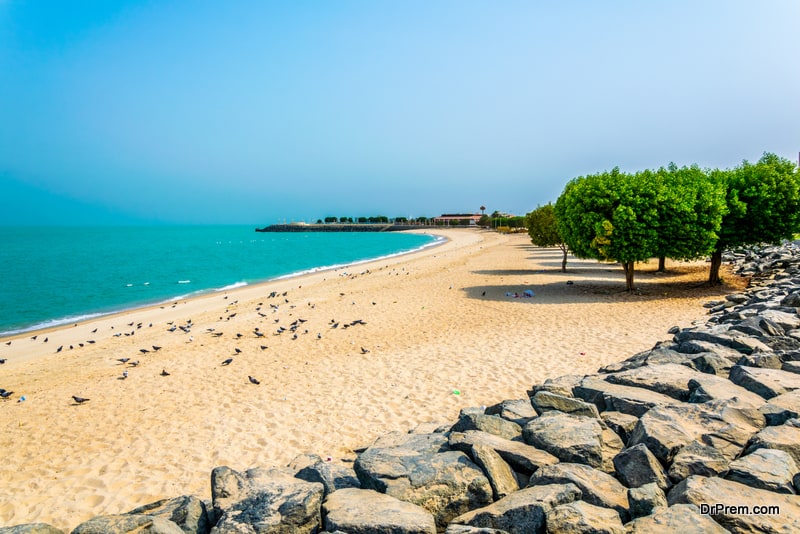 Messila is basically a beach park. Therefore it is being conceptualized more like a swimming club. It has its own changing rooms and shaded places. One can enjoy the high tees in Messila with friends. But males are strictly restricted to Messila on Wednesdays and Saturdays.
Being a private beach, ladies and gents can enjoy on specific weekdays. The seafront stretching from the Kuwaiti Towers to Al-Bedaa region is a feast to your senses as you stroll along the well-paved paths surrounded by greenery. Round off your beach moments by enjoying a dinner at any one of the beach-side cafes.
10. Hiltonia Beach Club:
Entries are restricted in Hiltonia Beach Club. But once you take the membership, this club will be one of your hot favourite places. Members of this club get the opportunity to socialite with each other here. This club is known for its fun activities like swimming competition and sports session. Hiltonia Beach Club has a 175 km roning track of its own.
11. Egalia:
Egalia is also celebrated as one of the best beach parks in Kuwait. It is a family friendly park. Egalia is equipped with changing rooms, a large heavenly garden and finely decked up cafeterias. Local children come to play and swim accompanied with their parents in this beach park.
12. Mangaf:
Located in the southern suburbs of the capital of Kuwait, beach itself appears pleasing with fine sand and smooth waters. Since it is located along the busy road, some may not find a comfortable place to enjoy. The shore is devoid of trees which might add to the summer discomfort.
Blue Royal Viking Club:
Blue Royal Viking Club is situated in Salwa. This famous beach club leads its members to spending time in pools, gym and squash courts. Junior members of this club are facilitated with innumerable activities.
Movenpic Beach Club:

Image Source : movenpick.com
Movenpic Beach Club is celebrated for its beautiful ecofriendly beach. This club pampers its members with a huge pool along with gym classes and spa treatments,
The Plams:
The Plams is a well-furnished beach club situated in Salwa. The members of this club can taste the serene beauty of a sea beach here. The green garden of elevates the charm of this beach.
The mentioned beaches in Kuwait are lovely destinations for nature lovers and even honeymoon goers who can spend some cozy and romantic moments out there.
Top 13 wonderful and enjoyable Places for Nightlife in Kuwait
Kuwait city nightlife is not associated with Western sense of the word. The alcohol is prohibited so there are no nightclubs or bars. So people enjoy their nights by shopping in malls, dinning, relaxing, chatting in restaurants and open air coffee shops. Most of the restaurants host live music and Kuwaitis enjoy their life in film, theatre and Arabic poetry.
People in Kuwait are very much active and vibrant even in the late night hours, thus there is complete assurance of safety and enjoyment even if the tourists plan a night out here. So even if you do not get the jazzy discos and upscale drinks bar, there are ample enjoyable places for nightlife in Kuwait. You won't be disappointed.
Top 13 enjoyable places for nightlife in Kuwait: 
1.     Marina Crescent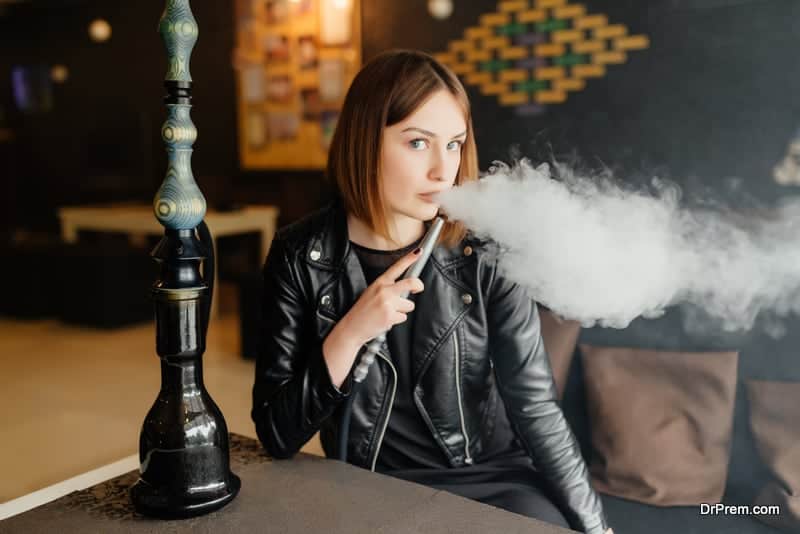 It is a two floor curved complex of restaurants and cafe and it is attached to marina mall, one of Kuwait's most popular shopping centres. The complex gets crowded at night with dining, smoking shisha and drinking (non-alcoholic drinks).
2.     Dolls Club
This is a new club. Restriction of alcoholic drinks in Kuwait will not affect the visitor's entertainment as the staff is specially selected to meet the extreme need of nightlife in the city of Kuwait. The dolls interior and colours are designed in provocative-futuristic-style. In this surroundings atmosphere the names of drinks sound exotic when it is served by European ladies staff dressed in different style.
3.     Hard Rock Café
Hard Rock Cafe is situated in salmya area at Kuwait are popular in shopping. It is a house built with glass pyramid near the sea and it is a part of marina complex, a popular nightspot and shopping area.
4.     Le Tarbouche
Salsa dance night clubs in Minneapolis that is Le Tarbouche is a Lebanese restaurant located at Sheraton Kuwait hotel in Fahdal Al-Salem street, Kuwait city. They are popular in live music, entertainment and the roof setting make the night fantastic.
5.     Shaab sea club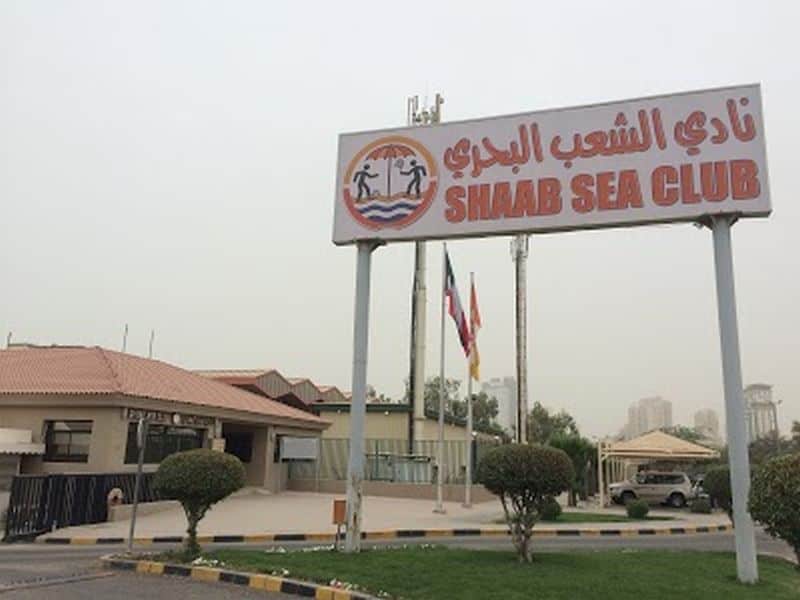 Image Source : lh3.googleusercontent.com
It is located near Al-Shaab Al-Bahri. It has an open swimming pool, sandy shore, volleyball, tennis and basket ball courts. It conducts swimming and karate school for children. In the restaurant and cafe people enjoys entertainment and promotional programs.
6.     Jumeirah Messilah Beach
Jumeirah messilah beach is one of the best places for nightlife in Kuwait. Visitors choose this beach as family spot to enjoy at night near beach and stay in the beach hotel. In hotel the kids enjoy more because you will find kids club and play area which keep them entertained.
7.     Waterhole Disco Bar
Waterhole is one of the most popular nightclubs in Doha located on Mezzanine floor of Sheraton Doha resort. They entertain people at night with live band entertainments, non-stop music. It is the perfect place for snacks and shooter cocktails.
8.     Chocolate bar
It is most popular bar that is run by two Kuwaiti women. People prefer outdoor seating area at night by enjoying delicious chocolate recipes. They are specialist in chocolate desserts, molten chocolate cakes, salads and sandwiches.
9.     Sha'ab Theatre
Image Source : alshaheedparkmuseums.com
This theatre is situated within the Al-Sha'ab leisure park premises. People enjoys fun and entertainment with family or friends, it accommodate a large number of people with comfortable seats and good facilities.
10.     Lobby Cafe
It is a great Barcelona cafe and it an Asian fusion type restaurant. It is a drinking bar covered by large terrace. The people enjoy the coffee drinks in terrace at night. They are specialist in coffee shake, chocolate cake and hot coffee.
11.     Sky Lounge
Located at the top of the Radisson Blue hotel, this is one of the most gorgeous bars in the city. The panoramic sea view from this bar is simply mind blowing. You can make yourself comfortable in lazy bags and sofas spread all over the terrace. You get the feel of being a hedonist. The sunset from the bar is not to be missed.
12. Edo
Looking for live music and exquisite cuisine? Live jazz music of Edo can spice the nightlife in Kuwait. It is also one of the countable places where you get to enjoy Sushi and quality Jazz show. This is a truly Japanese restaurant set on an old villa of the 1950s.
13.  Tche tche café
Image Source : tchetchecafe.com
Want to try "shisha"? Then you must visit this popular place. You can also name it as a Smoking bar or Smoking nest. You get a syrupy tobacco which you have to inhale through a water pipe. When it comes to enjoying nightlife in Kuwait, smoking shisha is one of the popular social activities.
The list enriches you with many options in Kuwait that can be ventured during the night time. Thus, even if you are a business traveler do not miss out these late night charms in Kuwait.
Top 10 parks and amusement centres in Kuwait for the best fun
Parks and amusement centres in Kuwait are known to be the best tourist destinations and these places have been the best to spend a lovely holiday with your family. Below mentioned are some interesting things on the top 10 parks and amusement centres in Kuwait that are known to be the best tourist attractions of all time.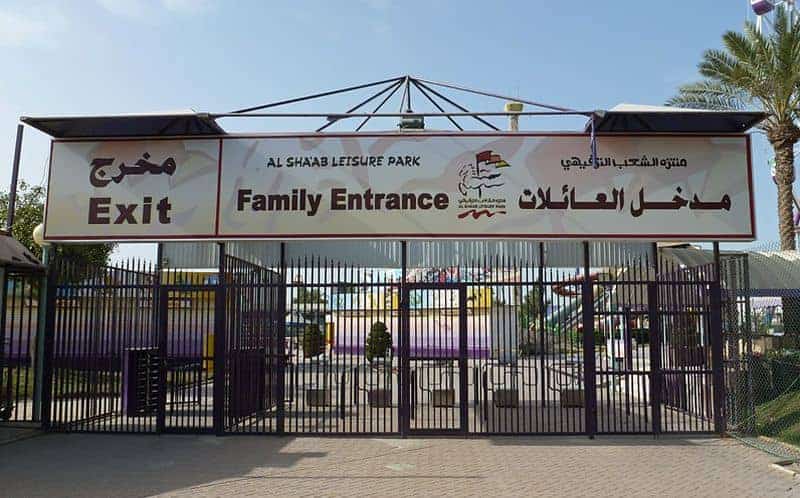 Image Source : rcdb.com
This is a best amusement park in Kuwait that can be enjoyed by people of all age groups. It is spread over 140,000 square meters and is featured with many attractions that include ice skating rink, roller skating rink, multipurpose hall, coffee shops, landscaped gardens and a lot more other things for a perfect holiday. You can also enjoy the lovely dishes at the various restaurants in this place that include Shrimpy, Dairy Queen, McDonald's and a lot more.
This is an amazing water park for a perfect holiday for you and your family. You can enjoy the amazing aquatic games here as it consists of a variety of pools and slides. Different types of water games here include Maraheb Tower, Noor Tower, Ahmedoh Volcano and such other rides.
This place is a home for more than 65 species of animals that includes various animals like elephants, tigers, zebras, lions and a lot more. It is also a home for 128 species of birds and 5 varieties of reptiles. You can also enjoy different activities here like camel rides, horse rides and also enjoy the magic shows.
This is a popular centre for environmental education in the Gulf. It is spread over an area of 80,000 square meters and the structure depicts the Islamic arts and culture. The main 3 attractions of this place are Discovery Palace, Aquarium and IMAX Cinema. It also includes 'Dive with the sharks' program that is provided to the visitors above 14 years of age.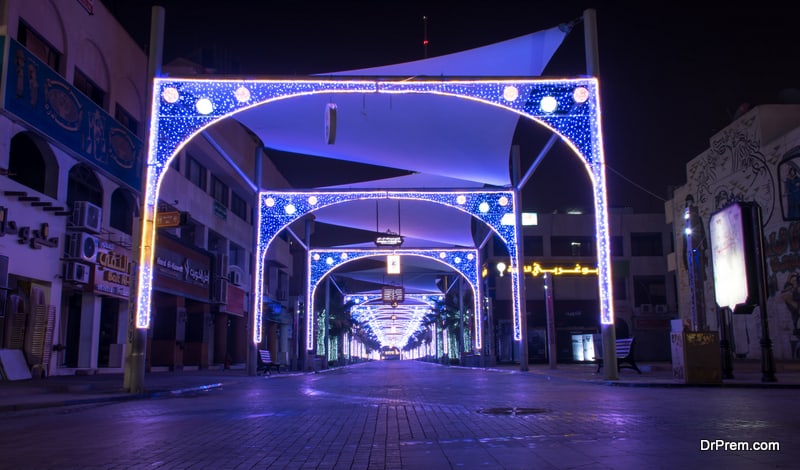 This is a popular theme park that includes various rides based on different themes like The Cowboys Arena, The Space Dome, The Massive Mixer, Sinbad the sailor and a lot more. Here you can also enjoy the various restaurants and cafes that will relish your taste buds. It also includes a mosque and Roman Amphitheatre.
This is a wonderful park that can be spent for the best leisure. You can enjoy different rides here that include Bumper boats, crazy dance, family coaster, family train, ferris wheel, fish ride, pirate ship, Rainbow, slide, water jumping and many more and have the best time of your life.
This place has got the credit of being the first water park in the Gulf country. It is spread over an area of 60000 square metres. It consists of various fun and water games for you and for your family. You can enjoy playing volleyball and also can enjoy scuba diving here. Also the food courts of the place are something that should be appreciated. Kids of different age groups can also enjoy playing different games here.
This a best place for relaxation purpose. It is an artificial island that is surrounded by natural rocks and can be thoroughly enjoyed by the kids as it consists of various amusements for the kids that include bumper cars, kid castles, fun pool and a lot more other things to keep them entertained. The beauty of this place is also extremely mesmerising.
Ice Skating Rink in Kuwait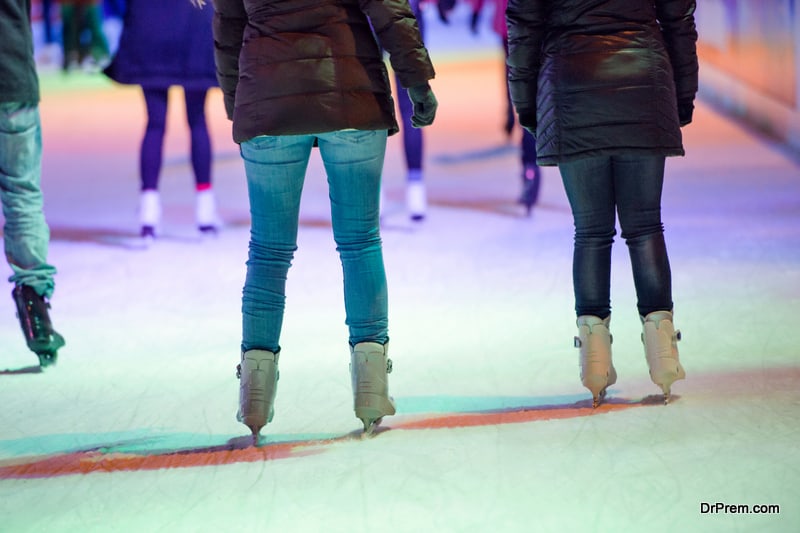 It is featured with 2 main rinks. The first one is the Olympic Rink that covers 1800 square meters that includes seating capacity for 1600 viewers. It makes sure to provide many basic amenities that include shoe-changing room, first aid facility and skating equipment store. It is also featured with cafeteria that serves delicious snacks, pastries and different drinks. There is a second rink that consists seating capacity for 600 people and you can be benefitted by a cafeteria that provides people with different snacks and drinks. The second rink has a seating capacity for 600 viewers, and a cafeteria offering snacks and drinks. Here you can also view various kid's shows and artistic festivals as well.
This is one of the best theme parks in Kuwait that is featured with more than 20 rides. The various rides here include Roman Chariot, Bumper Cars, Pony Station, Buggy rides and many more for complete fun.