Kuwait Amazing Beaches – Top 15 beaches in Kuwait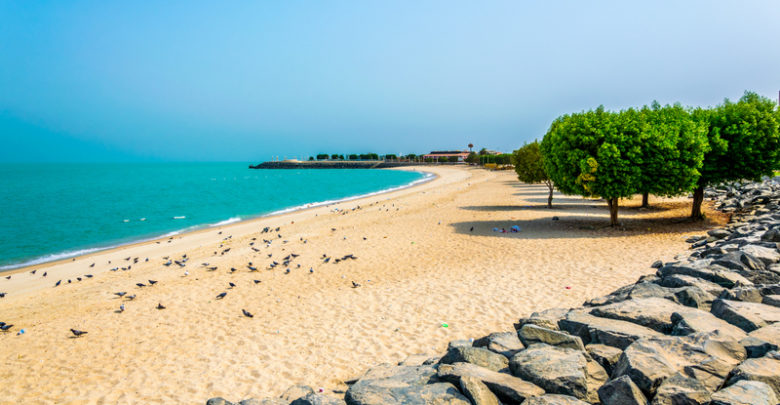 Kuwait is celebrated with a large number of public beaches, Beach clubs and beach parks. The coastline of Kuwait stretches for about 499 kms, and the scenic beauty it delivers is simply ethereal. There are numerous well known beaches along the coastlines with various water-time activities. The tourists take a good time spending here by participating in the sports, sun bathing, just strolling along or enjoying the cool breeze of the sea. The beach created by the Persian Gulf takes special significance in terms of beauty. So if you want to enjoy the winter season in the place of sand and sea then Kuwait is the ideal place for you.
 Top 15 beaches in Kuwait to make the best of summer trip:
Salmiya:
Salmiya is a well known beach situated behind Marina Crescent. This beach is having a large are large play area along with basket ball courts and a skate park. The various green plants elevate the beauty of this beach and provide the visitor an eco-friendly nature.
Al Oqeila:
A perfect seafront to enjoy with family and friends or simply relaxing under the stars. You can plan for a grand barbecue party but make sure to know the timings of the guests.
Marina: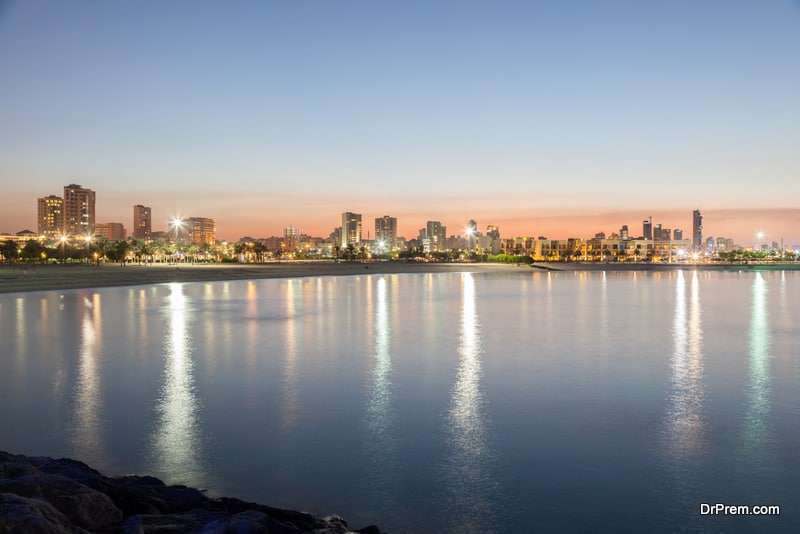 One of the beautiful and must-visit places in Kuwait. If you are on a trip here, you can literally go for a walk every evening. The location is convenient as well – very near to the residential area of Salmiya.
Al Khiran:
You cannot miss the beach capital also the proud of the country. You get everything fitting for a beach vacation fine sand, swinging palms, barbecue areas, swimming pools and even a supermarket to meet your basic needs.
Fintas: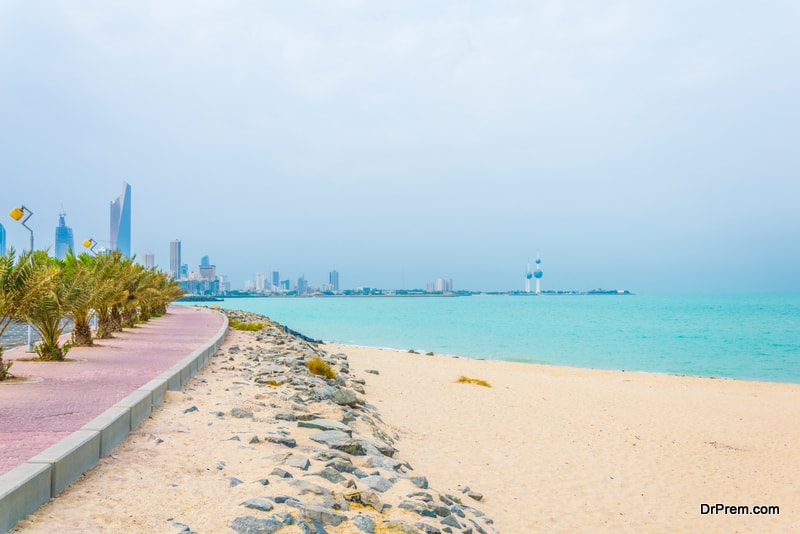 This is another public beach located in the urban area of Kuwait. You can easily glide into the seawater but will stumble on a lot of stones beneath your feet. Trees on the shore will give you a pleasant feel. Kids can have a good time at the playground located nearby.
Fahaheel:
Fahaheel beach is a bit crowdie. The local people gather here to enjoy the swimming everyday. This beach is facilitated with many furnished cafes and restaurants. It is better to avoid the weekend to visit Fahaheel beach.
Salwa: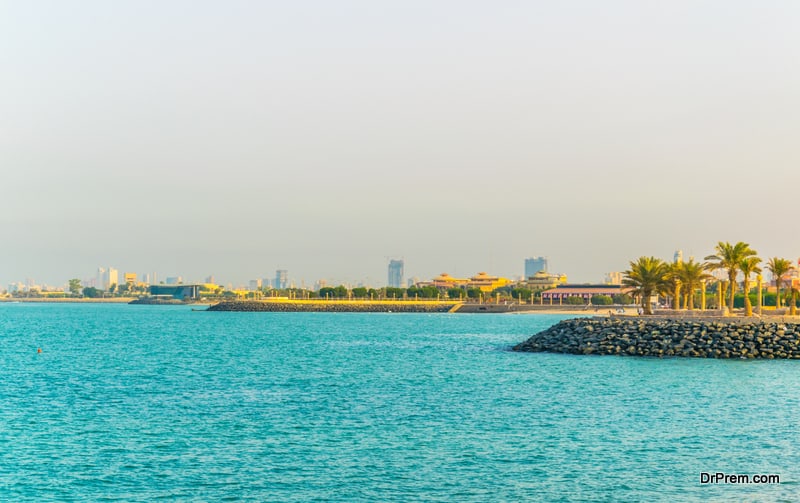 One can find the Salwa beach near Fahaheel Beach. This beach is remarkably beautiful. Salwa beach witnesses the rock-strewn prominences. Visitors of this beach are also facilitated with the large play areas. So the junior visitors are going to love this place.
8. Cronic Beach Club:
Cronic Beach Club resembles a 5 star hotel. But these kind of clubs are only available for its members. The members are facilitated with the swimming classes and gaming classes. This club has its own set up for gym along with a large blue pool, a tennis court and a squash court. Members can pamper themselves in the spa sessions.
9. Messila: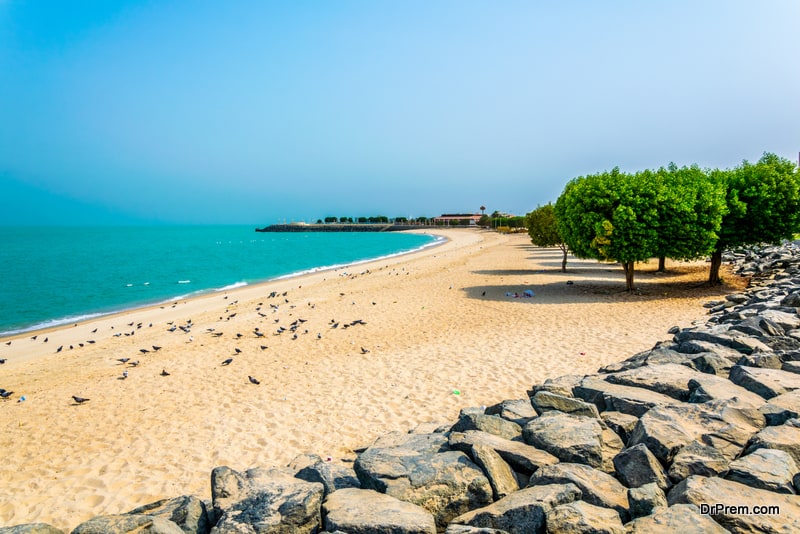 Messila is basically a beach park. Therefore it is being conceptualized more like a swimming club. It has its own changing rooms and shaded places. One can enjoy the high tees in Messila with friends. But males are strictly restricted to Messila on Wednesdays and Saturdays.
Being a private beach, ladies and gents can enjoy on specific weekdays. The seafront stretching from the Kuwaiti Towers to Al-Bedaa region is a feast to your senses as you stroll along the well-paved paths surrounded by greenery. Round off your beach moments by enjoying a dinner at any one of the beach-side cafes.
10. Hiltonia Beach Club:
Entries are restricted in Hiltonia Beach Club. But once you take the membership, this club will be one of your hot favourite places. Members of this club get the opportunity to socialite with each other here. This club is known for its fun activities like swimming competition and sports session. Hiltonia Beach Club has a 175 km roning track of its own.
11. Egalia: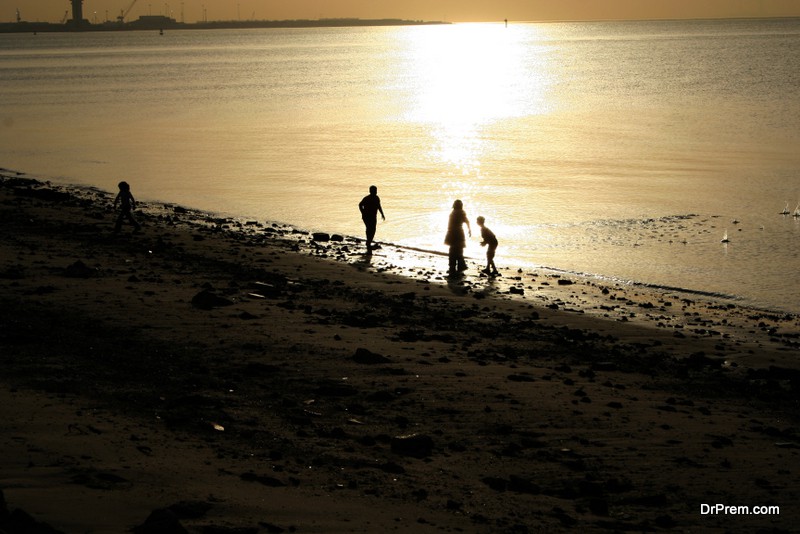 Egalia is also celebrated as one of the best beach parks in Kuwait. It is a family friendly park. Egalia is equipped with changing rooms, a large heavenly garden and finely decked up cafeterias. Local children come to play and swim accompanied with their parents in this beach park.
12. Mangaf:
Located in the southern suburbs of the capital of Kuwait, beach itself appears pleasing with fine sand and smooth waters. Since it is located along the busy road, some may not find a comfortable place to enjoy. The shore is devoid of trees which might add to the summer discomfort.
Blue Royal Viking Club:
Blue Royal Viking Club is situated in Salwa. This famous beach club leads its members to spending time in pools, gym and squash courts. Junior members of this club are facilitated with innumerable activities.
Movenpic Beach Club:

Image Source : movenpick.com
Movenpic Beach Club is celebrated for its beautiful ecofriendly beach. This club pampers its members with a huge pool along with gym classes and spa treatments
The Plams:
The Plams is a well-furnished beach club situated in Salwa. The members of this club can taste the serene beauty of a sea beach here. The green garden of elevates the charm of this beach.
The mentioned beaches in Kuwait are lovely destinations for nature lovers and even honeymoon goers who can spend some cozy and romantic moments out there.