Infamous and spooky destinations to visit this Halloween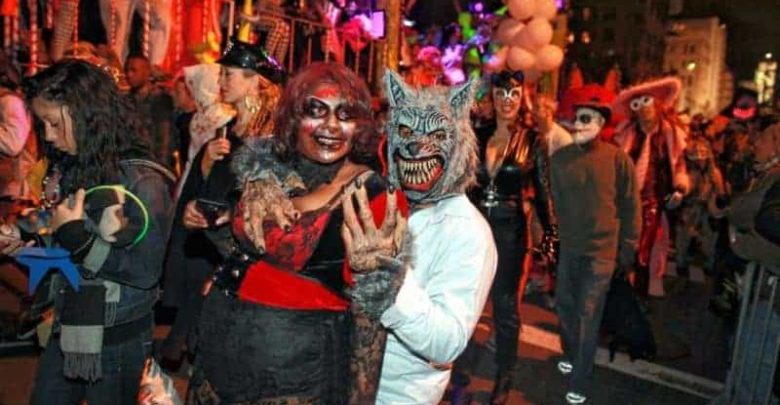 Halloween is the ideal time to try out something spooky. There is more to Halloween than carving pumpkins and trying out spooky costumes. Where do you plan to celebrate this incredibly spooky time of the year? Not decided yet! Here's a list that might spoil you for choices and help you decide a Halloween destination.
Salem, Massachusetts
This is considered to be quite a spooky Halloween destination. It's alleged to be a place where around 26 people were tried and then sentenced to death for practicing witchcraft. Salem Witch Trials have left a spark of spookiness in the surroundings of this place. Every year in October, this city hosts a series of events aimed at the Halloween crowd. Being a part of this event, you can visit infamous haunted spots in the city.
Dracula's Castle, Romania
Dracula is associated with being the pioneer of haunted stories. The infamous Bran Castle where Vlad the Impaler, the single source inspiration for Dracula lived and tormented other souls is now open to the public. If you want to gain a true Halloween spooky feeling, don't miss out on the chance of visiting this place. The living legends of the tormented dead will definitely enhance your fear.
Paris, France
While Paris is synonymous with being the house of fashion, the lesser known fact remains that this city is also known for some of the world's creepiest destinations. On Halloween, you can visit the Pere Lachaise Cemetery or the Paris Catacombs to get that creepy Halloween feeling. You will find scary stories of the cemetery being haunted just adding fuel to the fire.
New Orleans
If you want some fear medicine this Halloween, make it a point to visit New Orleans. The Manchac Swamp along the northwest is one of the creepiest destinations in New Orleans. Complete with Spanish moss and ancient trees, you will have a chilling time in this destination. This place is known as a haunted swamp
Oaxaca, Mexico
If somebody knows how to enjoy the festival of Halloween, it's the residents of Oaxaca, Mexico. The ancient Aztec as well as Mayan legends are presumably portrayed in the way this festive season is celebrated by the people here. Flowers, skulls and skeletons are all used to showcase the brilliance of the festive season.
Rose Hall
Annie Palmer, wife of a plantation owner in Montego Bay, was renowned for her cruel and atrocious behavior towards her slaves. It seems she killed all of her slaves, which is why she is known as the great white witch. If you want to feel the spookiness of this legend, you should ideally start your Halloween tour from Rose Hall of Jamaica. It is said visitors can hear haunting noises from the dungeon in this hall.
Christ Church, Barbados
It seems the tombs of the Chase family, which was one of the wealthiest families of the island, was tampered with by two ghost members of their own family. Whatever be the reason for spookiness, if you are looking for some amazing Halloween time, this is the ideal place to start with!
Sleepy Hollow, New York
A movie's been made, and a book has been written to share the spookiness of this place. Most of the ghost stories get their pace from this amazingly spooky cemetery present in here. Why don't you get the spooky effects of Halloween while in the sleepy hollow cemetery?
Summary
You will see these places buzzing with visitors during the Halloween month. So, don't forget to get your reservations done, and enjoy the brilliance of celebrating Halloween a spooky place that warrants the attention on Halloween.