Indonesia Tourist attraction – Top 10 Tourist Destinations in Indonesia to Visit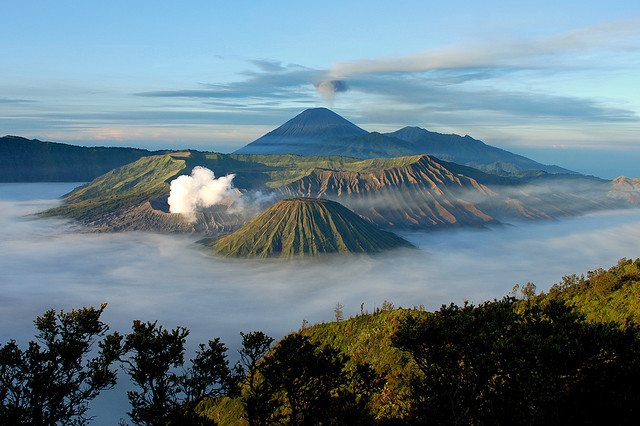 Indonesia is a gigantic country and has the highest population as well. It is very well-known for the culture and also the geological diversity. This place is also the best tourist attractions and you will love to experience the richness of the places here. Below mentioned are the top 10 tourist destinations in Indonesia that you will love to visit.
Lake Toba – This is an island of Sumatra, which was formed by the volcanic eruption before 70000 years. It is known to be the largest growing caldera on the earth. There is an island called  Pulau Samosir in the middle, which is known to be the biggest island and this consists of 2 lakes. You can also refresh yourselves here by swimming in the warn volcanic waters.

Tanjung Putting – This is a national park that is situated on island of Borneo of Central Kalimantan. Here you can experience the wonderful wildlife and also make a visit to many research centres. The various species of the wildlife here includes clouded leopards, crocodiles. Gibbons, sun bears, orangutans and many more.

Baliem Valley – In this place you can experience the sight of stone-age world. This valley was discovered only in the year 1938. You can enjoy the amazing mountain views, tribal villages, beautiful rivers and a lot more here.

Mount Bromo – Gunung Bromo is known to be an active volcano. This is known to be one of the highly visited tourist place. This is known to be surrounded by Sea of Sand made of fine volcanic sand.

Bunaken – This is known to be a wonderful place for the amazing scuba diving experience. This is a very beautiful island that is a part of the splendid Bunaken Marine Park. The ideal time of visiting this place would be during the months of April to November.

Torajaland – This is a residence of Toraja people. Once you visit this place you can find the huge peaked-roof houses, which are popularly known to be tongkonan. Also the funeral rites performed in this place is something unusual that can be seen by you. The body of the deceased is kept for many years and will later be buried in small cave or hollow tree after the funeral ceremony.

Gili Islands – This spectacular island is an archipelago of 3 different islands called Gili Air, Gili Meno and Trawangan. You can experience calmness and coolness in this place and is highly preferred for an amazing leisure.

Komodo National park – This national park is a part of Lesser Sunda Islands. This national park is named after Komodo Dragon, which is actually a reptile. This is a wonderful national park that should be seen once in your lifetime.

Borobudur – This is known to be one of the very sacred Buddhist temples of this place. This monument was constructed during the 8th and 9th centuries. 2 million stone blocks were used to construct this.

Bali – This is one of the topmost tourist destinations of Indonesia. It has won many travel awards till date. This place is extremely famous for the wonderful landscape, beaches, volcanic hillsides and a lot more. You can experience the wonderful Hindu culture in this place. The beach experience is great here as you can get benefitted by surfing and diving.
---
---