Huacachina – The desert oasis for a great weekend getaway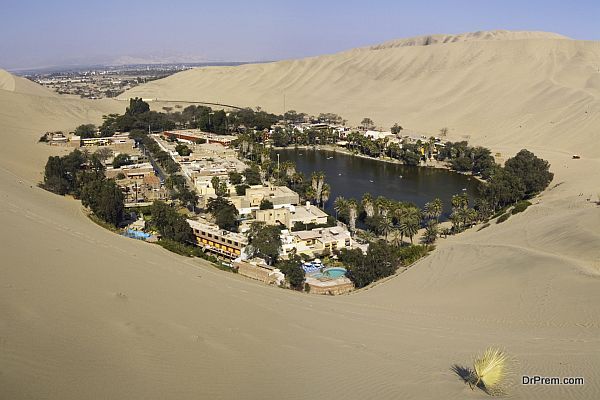 Most of us would tend to skip deserts when traveling owing to the hot climate and limited sightseeing options available in these locations. But step into Huacachina and you will see a different story altogether. Located about a 5-hour drive from Lima in South Peru, Huacachina is a beautiful desert oasis in the form of a picturesque lagoon flanked by leafy palm trees and enormous sand dunes. Don't be fooled by its desert location as the oasis enjoys a lot of cool breeze.
With its striking views and dramatic sunsets, Huacachina attracts plenty of visitors from the around. But there's something more than just these views and the cool breeze that draws visitors to this small lagoon. Huacahina offers guests a wide variety or adventure activities that can be enjoyed in the gigantic golden sand dunes nearby.

Attractions In Huacachina

Adventure Sports
Image Source : TheDuneBashing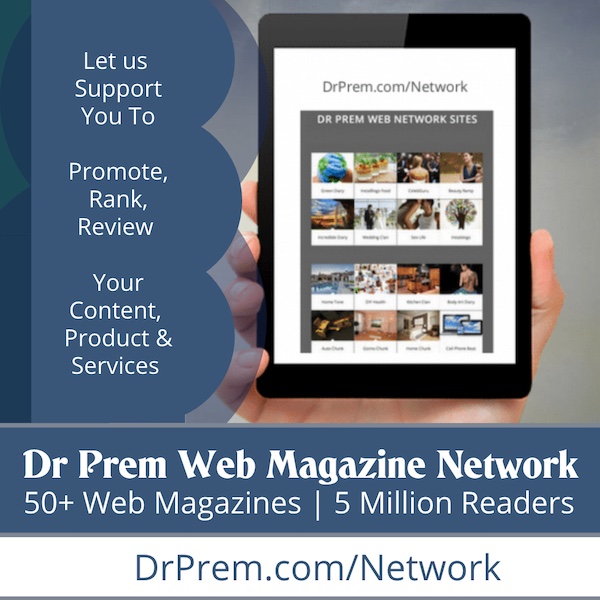 Huacachina is very famous for two particular adventure sports, sand boarding and riding dune buggies. Regular tours arranged at the oasis take guests from Huacachina to the nearby sand dunes where they can ride up and down the gigantic sand slopes in these sci-fi like vehicles. In addition to the exhilaration of riding the slopes, you can get first hand glimpses of some of the most stunning desert views ever.

The dune buggy tours usually end with a couple of rounds of sand boarding. Similar to snowboarding, the activity requires you to ride the sand dunes on a board. You can choose to stand on the board, kneel on it or even lie down flat on it as you careen down the sandy slopes at breakneck speeds.

Tours
Huacachina also offers visitors a number of tours to nearby attractions and destinations, the most popular of which include:

Ballestas Islands Boat Tour
Image Source : Mobilite.Mobi

If you are a wildlife enthusiast, then the Ballestas Islands Tour would be the perfect opportunity to enjoy close glimpses of the region's varied marine wildlife, including sea lions, Humboldt penguins, fur seals, cormorants, blue footed boobies and several sea birds. You will also be able to see a mysterious sign carved on a cliff by an ancient unknown civilization. The sign is referred to as 'The Candelabra' by the locals.

Wineries Tour
Huacachina is also in close proximity to several pisco producing factories and wineries that gladly offer guided tours to visitors. These tours will help you get to the bottom of how the world famous Peruvian red wine is made. While visiting, you will be also invited to taste Peru's nation drink, the Pisco, a potent brandy made of grapes.

Archaeology Museum
Huacachina also has something for those who love history. The desert oasis has a small but rather attractive Archaeology Museum that contains plenty of interesting exhibits in the form of ancient artefacts and even local mummies discovered from the nearby regions.
Nazca Lines Tours
Located about a two hour drive from Huacachina is a famous site called Nazca Pampa. This desert region is world famous for the gigantic drawings made on the desert floor by ancient civilizations. No one has been able to predict how these drawings ended up here, who drew them or how they were drawn till now.
You can opt for a flight tour that would take you above the Nazca Lines aboard a small Cessna, albeit with larger windows to enable better viewing of these mysterious drawings that resemble gigantic people, plants, animals and geometrical patterns.
Summary
If you are looking for the perfect getaway involving a desert, try Huacachina in South Peru. The desert oasis is famous for its cool climate, beautiful locales, stunning views, exhilarating sand dune adventures and sightseeing tours.