There are all sorts of places to visit in New York City that make for an exciting and fun way to spend your day. This holiday season, travel to the Big Apple and take your kids with you as, in New York, there are many kid friendly places that you can visit.
The Empire State Building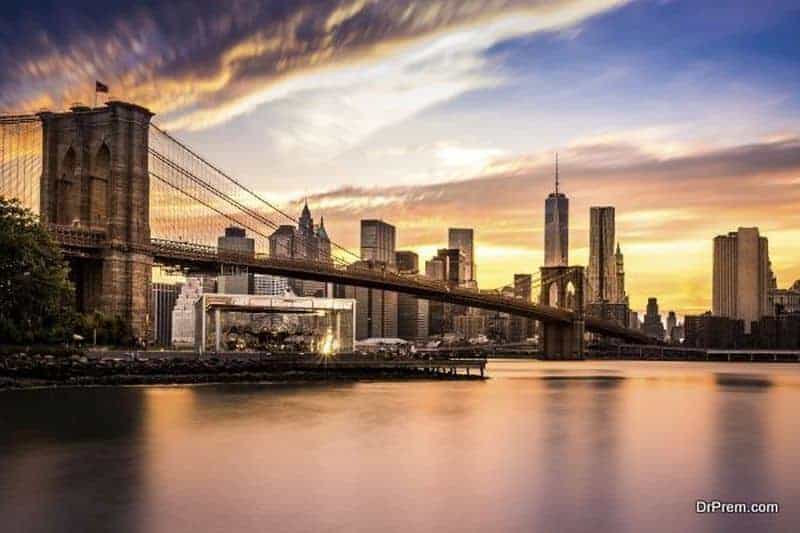 The best thing about the Empire State Building is that you can visit it at any day of the week and at any time during the year. It is open from 8 am to 2 pm and offers a unique way to view the New York skyline. However, make sure you make the necessary preparations on time, as some days there are too many people waiting to enjoy the same view.
One of the ways you can avoid being in a long line is by buying your tickets online. Also try to visit during hours when there are not too many people.
Visit the Natural History Museum
This great museum is open every day from 10 am to 5.45 pm. It is so large that it is virtually impossible to go through everything in it in a single day. Your best bet is to first take a look at the floor plan and start off with the things that you and the kids find most interesting.
There are a lot of stuff to keep the kids entertained, from dinosaurs to the giant blue whale or replicas of large African animals.
When you want to chill, you can enjoy nature films via the IMAX screen. The Natural History Museum covers two blocks, so there is plenty of entertainment for most of the day.
The Intrepid Sea, Air, and Space Museum
If you want to give your kids an unforgettable experience this Christmas, take them to the intrepid sea, air and space museum. During your travel, make sure that you make plans to stay there for at least a couple of hours as there are plenty of sights for the kids to feast their eyes on. A guided missile submarine and the space shuttle Enterprise are just some of them.
There is also an exploreum where kids can climb onto planes and helicopters. If you want to stay away from the long lines that are typical of holiday visits, you can opt to buy the tickets online.
Take a cruise around NYC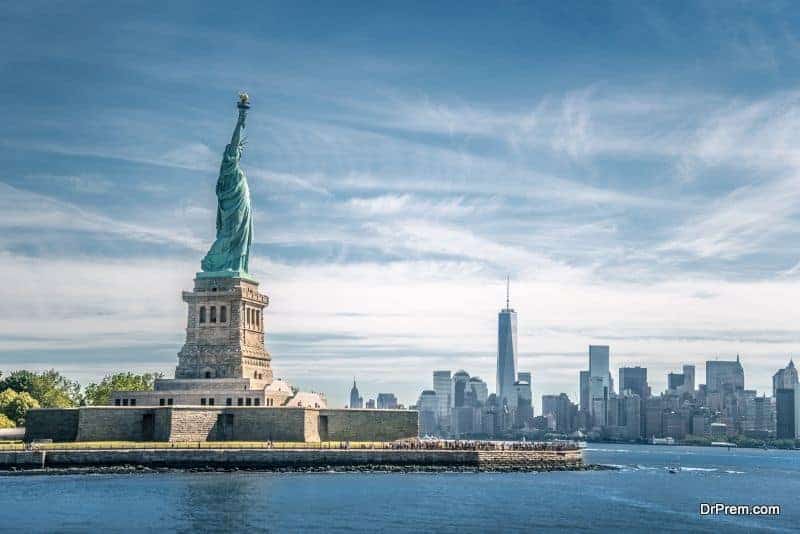 When you travel to New York, ferry rides are also a great way to see some of the main attractions, especially the Statue of Liberty. What is more, if you don't have enough time or find it exhausting walking from one place to the other, seeing the main attractions from a boat will save you energy. This will, too, give you an opportunity to create more experiences for your family.
Madame Tussaud's Wax Museum
When you have a teenager who is hard to entertain, try taking a trip to the wax museum and you will be surprised at how quickly they will take to having fun with lifelike figures of Barack Obama to Abraham Lincoln, to George Clooney and Marilyn Monroe. They can have fun taking photos and posting them on their Facebook and Instagram profiles.
There is also plenty of entertainment for younger kids with figures such as the Hulk and Spiderman. To help save on cash, you can purchase your tickets online at a 25% discount.
The Children's Museum of Manhattan
This is the perfect place for children who are under six years old. Some of the things on offer include Playworks and Adventures with Dora and Diego. Although best done in warm weather, the kids can sail boats and play in the sand with the City Splash Water Way.
Article Submitted By Community Writer