The most haunted places in Italy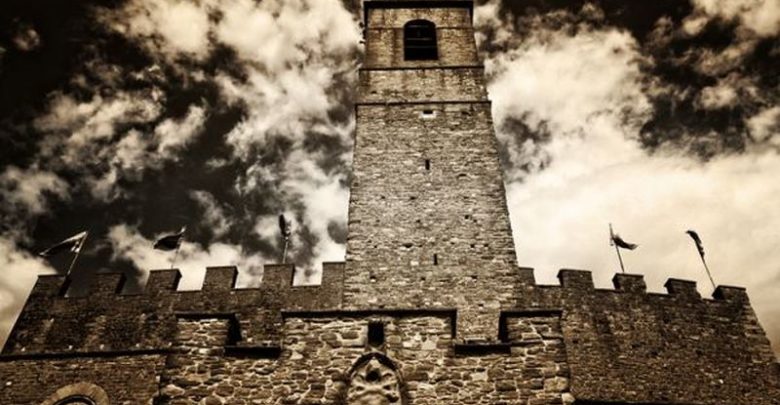 This article intends to embark you on the ride to few of the most haunted and spookiest of destinations in Italy. The places that find a mention here would really send shivers down your spine and turn your hair white with fright.
Castello di Montebello, Torriana
Castello di Montebello situated in Torriana tops the list of the spookiest places in Italy for obvious reasons. The castle is said to have been haunted by the spirit of "Azzurrina" girl, who lost her life in the castle in an accident. The little girl was playing when on June 21 1375; she lost her toy down the stairs of a basement. It is by far one of the most illustrious legends in Italy and finds many takers. Many people visiting the castle testified to have heard the poor girl cry in great distress.
Evil Tower, Castello di Poppi
Another prominent place of interest for paranormal investigators, Evil Tower, Castello di Poppi has a legend to relate to. Matelda, a gorgeous Italian maid, charged with the murder of her lover following a night of passionate love-making was buried. However, the woman vehemently denied the charges, but the jury felt otherwise and served her a death sentence. However, she may have died but her spirit still wanders in the tower to haunt the visitors at regular intervals.
Monastero Santa Radegonda, Milano
The list of the most haunted places in Italy is never complete without the mention of Monastero Santa Radegonda, situated in Milano. The legend says that Bernarda, daughter of Bernabò Visconti locked in the Rocchetta di Porta Nuova following serious charges of adultery. Unfortunately, she met a tragic end in the prison. Nevertheless, the spirit of the lady, often resurfaces in the cloisters of the Church of Santa Radegonda. Many people claim to see her spirit yelling at the top her voice and cursing her father for the injustice meted to her.
Ca' Dario, Venice
Venice, known widely for its beauty also possesses its share of spooky places that can drive people insane. One of the highly revered pieces of architecture, Ca' Dario building on the Canal Grande is also one of the most cursed and haunted one too. Not only had the first owner of the beautiful building died of a violent death, but also thirteen successive owners met their fate in mysterious circumstances. The building stands unoccupied till date for obvious reasons.
Summary
Taking a break from the routine of visiting places of tourist interest, you should try out visiting the haunted places, as it would impart you an unparalleled thrill.