The gateways to heaven: The most pious places in the world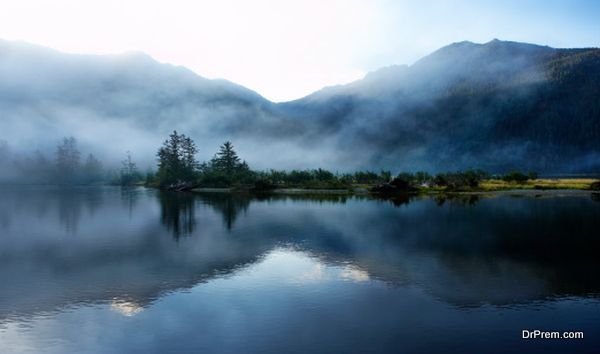 There is no dearth of possible traveling locations for all those interested in visiting new places. However, those who believe in God and want an equally pious traveling experience, have several options too. If you dream to surround yourself in natural beauty and an environment that is conducive to meditation, here are a few places in the world that you should definitely visit.
Mahabodhi Tree: 
Mahabodhi Tree in Bodh Gaya, Bihar, India is not just a tree with a Buddha statue under it. It's a place where Buddha had attained enlightenment after spending three nights meditating under it. The tree standing today, though not the original, is a descendant of the tree that was present in Buddha's time. During this time, the tree was cut, harmed and burned by various people, but it somehow manages to stand tall even today. Surrounding the tree and the temple are various associations with Buddha's enlightenment that attract plenty of sages and travelers from all parts of the world.
The Vortexes:
The Vortexes in Arizona is a spiritual hot spot. You can flock there to admire the scenery, and in the process come away with a spiritual or psychic boost as well. It's believed that the energy of the vortex encourages healing, is an aid to meditation, and enhances the feeling of wellbeing, which could be electromagnetic energy that emanates from the earth's core.
Lake Atitalan:
Lake Atitlán, Guatemala is a place for the curious traveler. The view is spectacular and is famous for its natural beauty and colourful Mayan villages. It is the deepest lake in Central America and is perfectly suited to those who want to spend some time in solitude. The lake itself is rich in animal life and noted for its worship of Maximón, an idol formed by the fusion of traditional Mayan deities, Catholic saints and conquistador legends.
Mount Parnassus:
The Mount Parnassus in central Greece was sacred to Apollo [the God of music] and home to Muses, and is known as the home of poetry, music and learning. A mountain of limestone that towers above Delphi offers scenic views of the surrounding olive groves and the countryside. It was popular in ancient times too as a tourist destination and remains so even now. It is possible to visit both sides of the mountain without getting off, simply by crossing.
Mount Kailas:
Mount Kailas in Tibet is famous as a sacred mountain because of their spiritual aura and paradisiacal scenery. Many claim that it's the gate to the land where there is no suffering. Hindus believe that this place is the adobe of Hindu god Shiva and hence it attracts millions of travelers from all parts of the world.
Summary:
We must consider ourselves very blessed to have sacred places, which offer to the faithful an opportunity to retreat from the world and enter into a world of prayer and communion with God.