Five most stunning destinations every James Bond fan must visit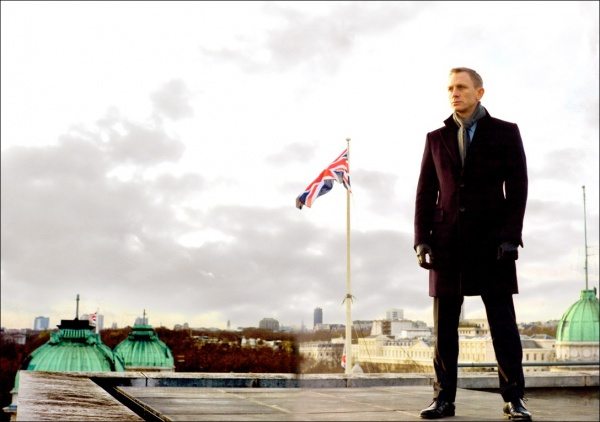 Are you a die-hard fan of 007? Well, I am asking you this coz almost everyone loves James bond. With the release of Daniel Craig starrer, Skyfall, the spy brand has grown evermore fascinating; and it has now completed its 50 years in cinema. Well, fans of James bond love 007 movies for several reasons, starting from handsome men and sexy seductive women to super cool gadgets and not to forget the outrageous villains. Who can forget the amazing action stunts, spectacular breathtaking chases and of course, the beautiful locations? Film after film you get to notice some of the amazing places on earth and undoubtedly, nothing advertises and promotes a destination better than a James Bond movie. The executive producer of James bond's 23rd release, Skyfall said that they are always looking to offer the best and provide a wow experience to the audience. Based on their opinion, we have combined a list of best places shown in James Bond that you must visit once in a lifetime.
Turkey- The recent bond release, Skyfall was a blockbuster hit and several locations of Turkey were beautifully shot and featured. Now, Turkey is the place where East meets West and you just can't ignore the color and vibrant locations of Istanbul. The city's exotic locations include Grand Bazaar, which is a must see location that was founded in 1461. The place is more than 550 years old and attracts about half a million visitors daily. The director has to narrow down the crowd to shoot for an amazing high speed chase. The place is just perfect for shopping as you can get local handicrafts and other souvenirs flooding in the Grand Bazaar.
The railway scene in the Skyfall was shot around the Southern Turkey's Varda Railway Bridge and eye popping beach scene which was actually shot near Fethiye on the Mediterranean coast. Turkey is one of the incredible locations which gave James Bond movies a spectacular touch.
Florida- The bond flick 'License to Kill' released in 1989, starring Timothy Dalton as James bond featured the second best destination that you ought not to miss. Yes, we are talking about the scene where 007 parachuted with CIA pal Felix and landed at the wedding destination in Florida! Other scenes where you can find glimpses of the beautiful American state of beaches, Florida is the car chase on the Seven Mile Bridge, which is hurricane resistant. If you cross the bridge, you will feel Bond scenes come alive, including the scene featuring Ernest Hemingway's Home, played by Robert Brown who demand 007 to relinquish his 'license to kill'. A guided tour in Florida will take you to all Hemingway studios and other properties.
Bahamas- Bond and Bahamas are just connected to each other as you can find a number of scenes shots in exotic locations and stunning beaches of Bahamas. Out of all, the most memorable is Sean Connery's 1965 released 'Thunderball,' where the battle in the underwater caves of the Exuma Cays is just enthralling.  These caves are now known as Thunderball Grotto after it was featured in the film.  You can find several companies including the Four C's adventures and the Island Routes 007 Thunderball luxury tour will take you to the exact location of the grotto by boat and also guide you inside of the caves where you can see the stream of light directly coming from heaven. The tours take you to an underwater tour and you can also visit the nearby Exuma Cays Land and Sea Park.
Paris- Remember the amazing shot when Roger Moore as James Bond chased Grace Jones by climbing up the steps of Eiffel Tower in Paris? This scene is from 'A View to a Kill' released in 1985 and the parachute jump off the cliff is one of the memorable scenes in the flick. If you take a tour of the tower, you are going to realize about Franz Reichfelt's really tragic demonstration of this parachute suit in 1912, which will assure you that parachuting is not an activity to do here. If you are fit and have stamina, feel free to climb 704 steps from the ground surface to the second floor and from there get in to the lift to get to the top where you can indulge in the Champagne bar with outstanding killer views.
Switzerland- On 'Her Majesty's Secret Service,' which released in 1969, a scene was shown on mountain top location of about 2,970 meter high Schilthorn in Switzerland's Bernese Alps. Bond, then played by George Lazenby skied at a breathtaking speed, making it one of the Bond chases ever. You can avail the same Organized Bond themed excursion which include an exclusive breakfast at Piz Gloria, the world's first revolving restaurant then to a breathtaking 32 minute cable car trip.