Five best European destinations outside Europe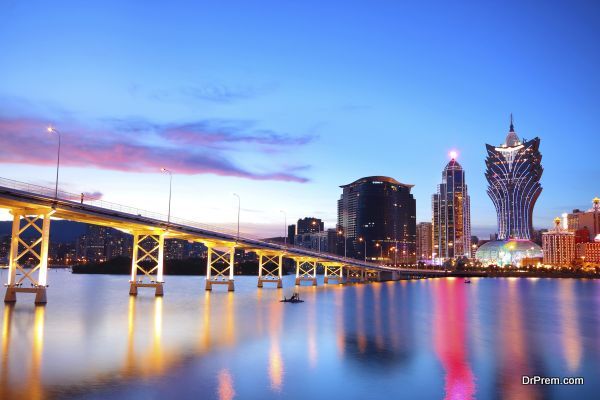 Europe is one of the most famous tourist spots. Because of its exclusive food and beautiful landscapes, it has always been attracting people. Several European territories around the world, that are no longer a part of Europe, have the exotic European essence. Although these places are not exactly like their motherland, they have a charm of their own.
Bermuda:
Bermuda is one of the best places in America with its European feel. It lies to the north east of Caribbean, in the Atlantic Ocean. However, the taxes here make the place expensive but the local specialties are much cheaper. You can also visit one of the oldest and still inhabitant British settlements, St. George, here. Bermuda is especially famous for its architecture and old forts.
Curacao:
The impressive buildings in Curacao resemble those in Holland. Standard Dutch is one of the widely spoken languages along with Papiamento that is a Dutch and Spanish based language. The main attractions are cheese, bread and other bakery goods, beverages such as coffee and Dutch beer. Local fish and fish ingredients resemble a unique blend of different cultures in Curacao.
French Polynesia:
French Polynesia consists of a group of islands in the South Pacific Ocean. The Tahiti and Bora Bora are amongst the most famous places here. Divers, surfers and beach lovers can find no other place better than this. French baked goods are a specialty of this place. The local flavors of the island make the cuisine simply superb.
The Azores:
The hospitality and the welcoming nature of the people of Azores is the most remarkable feature of the place. The brick and cobblestone streets, narrow lanes and wine with sea food and adventurous activities such as whale watching, yachting, mountain biking and  the evergreen scenery give you a far flung European destination like feeling.
Macau:
The Eurasian atmosphere of Macau is extremely overwhelming. This tiny Portuguese territory is to the south of Hong Kong and now belongs to China. It is also the world's top gambling destination. The districts of Taipa and Coloane with their colonial era churches and their courtyards, Portuguese villas and narrow brickruas give an entirely different impression of the place as if it is the neighborhood of Lisbon.
Summary:
There are some unusual European islands, situated outside Europe, with beautiful landscapes that attract tourists from across the world. They are so interesting that you would definitely love to get lost in one.