Extreme climate change is going to make air travel a nightmare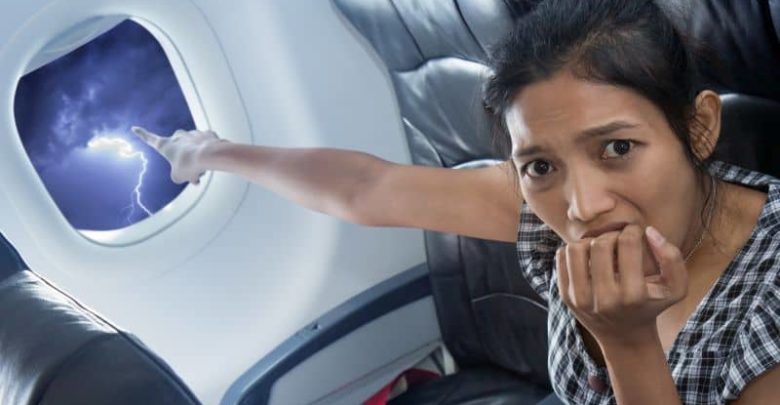 Flying is one of the best ways to travel, as it gets you to your destination in hardly any time, and that too in reasonable comfort. You travel for work and for pleasure. You jet-off to better climes to spend your well-deserved vacation, but flying itself is causing changes to the climate, which is going to affect aviation to a great degree. According to scientists, due to the large number of flights throughout the world, the temperature of the skies is rising, leading to the global warming effect, which is going to make air travel a nightmare in the future. In fact, it has already started, read on to find out:
How global warming is affecting air travel
Heatwaves are a side effect of climate change. Experts are of the opinion that, with the rising temperature of the Earth, heatwaves would be more frequent, intense and last longer. According to a study conducted at 19 busy airports worldwide, this will definitely affect the landing and takeoff of aircraft.
Planes do not fly in vacuum, but they fly through an atmosphere which is modified by climate. When the atmosphere is thinner, planes have to attain greater speeds in lesser time to take off, which is possible if the runway is long enough, the plane is lighter or has a greater temperature threshold, say up to 127 degrees F, which bigger planes have.
How it would affect you 
Increased turbulence
If you are a nervous flyer, get ready to either let go of your fears or to be even more nervous, as experts say that turbulence would be severe and last longer. Due to climate change, the temperature in the sky is also becoming higher. The atmospheric temperature and winds are interwoven and the winds change along with the temperature. Winds have become stronger at cruising altitudes, which are no longer smooth and turbulence free. According to a study, a stronger jet stream results in air which is less stable, giving rise to 'clear air'. This can cause turbulence even when there are no storms.
Flights which fly east will be more affected as they fly directly into the jetstream to allow aircrafts to take full advantage of tailwind.
Longer (and shorter) flight times
The duration of your flight would depend on the direction towards which you are flying. If your flight is westbound, then your flight would take longer time, and in case your flight is eastbound, then your flight time would be shorter. Scientists have noted an increase in the time of long haul flights. This means that the fuel consumption and travel time would increase. Flight time increase by one minute means an extra billion gallons of fuel being consumed worldwide, which would further add to both fossil fuel consumption and to warming the temperature. On top of everything, it would add huge amounts of CO2 in the atmosphere.
Ticket prices will be outrageously expensive
Forget about economy flights, which charge you affordable prices. Ticket prices will skyrocket, (sad, but true!) as planes would have to use more fuel to counter stronger winds and to sustain longer duration flights. Also, airports would have to build longer runways and airlines will have spend tons of money to improve the aircrafts, and the cost of all of this will trickle down to you, i.e. the passenger. You can expect much higher plane fares in the future.
Weight restrictions will increase
Pilots can't do much about atmospheric conditions, especially due to 'clear air' which cannot be accurately predicted and is not visible on radar. They can, however, try to fly at an altitude which, according to them, is smooth. But only if the weight is less and there is no other aircraft flying at that altitude. So there might be more restriction on weight of your luggage in the future.
More cancellations and delays
With unpredictable weather, you may find yourself getting stranded in airports more often. Weather disruptions will cause delays and cancellations of flights, leading to disruption of people's schedules, missing connecting flights and so on. 
Climate change is already a reality, and is affecting our lives in many ways, due to unpredictable weather patterns globally. As the planet heats up even more, disruptions would become much more frequent, leading to nightmarish air travel experiences.