Dos and Don'ts of Traveling with family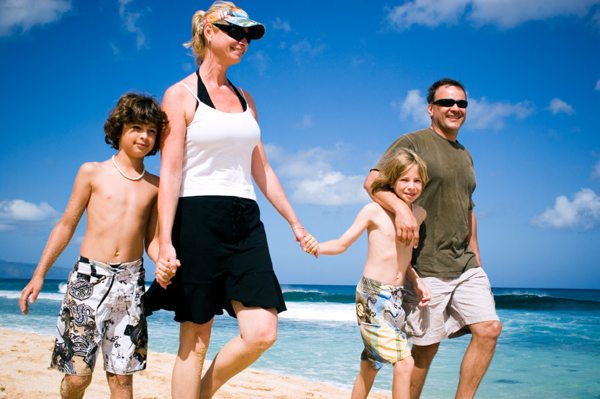 Traveling with family can be difficult and tedious. Aside from being troublesome, kids may sometimes be disrespectful to you or their grandparents. Today things are more complicated with complicated electronic gadgets and gizmos. Kids are now attached only to their video games, DVD players and iPods while traveling. So let's check the things one must do and one must not while traveling with family. Suppose you are traveling via flight and you are ready to enjoy the lovely flight with your family. So what must you do to make this traveling experience worth remembering?
DO's
If your son or grandchild is young and has no family member of his own age then DO make sure you take one of his close friends or cousin along with him.  Not only this will provide your child a friend to talk but it will make your child more interactive with others.
DO take a picture just before leaving the house and keep it with you. It might help you in case your child wanders away in a crowded terminal or shopping mall.
DO dress your children in almost common outfits like matching shirts or baseball caps so people recognize that they are together and if one strays you can tell the authorities to look for a child wearing similar T-shirt.
DO keep extra medicines with you. It isn't a valiant thing to carry your feverish wife to the bedroom.
In case you are going to a new place DO take some extra bottled water with yourself.
DO study about the place you are going to visit. This may help you in case someone in a family loses their way or you have to change your plans.
DON'Ts
DON'T carry too much luggage, especially if you are flying. You don't need half of your suitcase jammed with diapers, toys and snacks. Send the supplies early to the hotel where you will be staying for vacation.
DON'T go out and eat when you are traveling with naughty little kids. There might be some high-end restaurant within walk-in distance but order room service.
DON'T opt for cabs if you are on a budget. Rather look for local buses or ferries that you can opt for.
DON'T give an entire day to sightseeing or shopping. This will irritate kids. Probably keep an amusement park trip in between.