Best travel destinations for the religious kind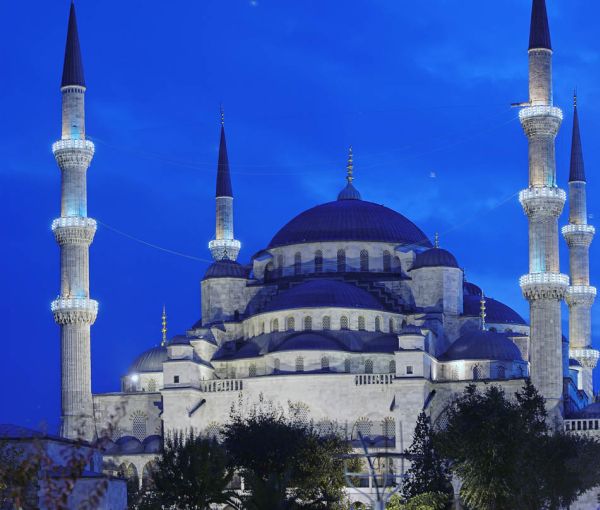 Religions offer diversity to this world and it is no surprise that in this spiritual global unit, most of the travelers are of the religious kind, truly favoring the faith tourism industry. People go on missionary tours, pilgrimages, religious conferences and retreats, spiritual gateways and camps, religious cruises, etc. Thus, religious travel is widespread among people of all faiths. If you too are planning to go on such a religious tour where you not only want to explore the sights and sounds of the destination but also wish to witness amazing religious architecture, meet people from different cultures and beliefs, and enjoy varied cultural practices, then here are some destinations that could fit well with your purpose.
St. Peter's Basilica in Rome, Italy
It is one of the most famous attractions that religious tourists would love to go to. Many of the tourists to this eternal city get engaged in Vatican religious services. The church itself has wonderful interiors including amazing artwork from renowned painters.
Hagia Sofia in Istanbul, Turkey
This landmark has become a distinctive feature of two different religions of Islam and Christianity. Cultural exchanges have led to its extraordinary architecture that features Greek, as well as Roman style. Early Christianity has influenced its imagery and artistic style. The sophistication of this structure comes from the Islamic craftsmanship. This place attracts tourists from all over the world.
The Blue Mosque in Istanbul, Turkey
To complement the beauty of Hagia Sofia, this Blue Mosque, also known as the Sultan Ahmed Mosque, was built. Its splendid blue-colored tiles cover the interiors and minarets. This religious heritage displays a mix of Byzantine and Islamic architectural styles. Its artistic beauty can attract you from a far away visible place too. Your efforts would not go into vain if you choose this destination to visit during your next religious trip.
The Wailing Wall in Jerusalem, Israel
Also known as the Western Wall, the Wailing Wall used to be a Jewish temple at the time King Solomon built it. It is a holy site for followers of Judaism. Israel itself has been a place of reputation when it comes to possessing several holy sites that cater to a large number of people who travel to this country for spiritual purposes or pilgrimage. If you visit the Wailing Wall, you would notice that many people keep writing their prayers on it, and now also on its cracks when it has gone into a deteriorated condition. Tourists also take pictures of this religious place and those with a deeply religious belief also kiss the stone. The Wailing Wall is, in fact, one of the most visited religious sites across the globe.
The Sanctuary of Apollo in Delphi, Greece
According to Greek mythologies, this place is considered to be quite enigmatic. In fact, it was thought to be one of the most mysterious places of the past world. Religious-minded people used to visit here for knowing their future. But, only the ruins are there presently, while its six stucco columns and 15 side columns still exist. Follow the ancient Greek sacred way if you plan to visit this place.
Grand Palace in Bangkok, Thailand
Housing a temple of the Emerald Buddha, the Grand Palace has a religious significance for not only Thai people but for all Buddhism followers and appreciators. This is a huge complex whose architectural design and details can mesmerize any tourist. Most of its structures have a gold shine and are glittering to the eyes. With a wonderful appearance of mythological imageries and Thai ornamentation, this palace is really something that no tourist would want to miss on their trip to Thailand. In ancient times, the Grand Palace housed several Thai kings, including Chulalongkorn and Rama I.
Trinity Church in New York, USA
This church follows its distinctive style of architecture even if the city's modern-style skyscrapers surround it from all sides. Its vaulted ceilings and stained windows of glass are still an attraction to people visiting New York who appreciate the neo-gothic architecture. Also, it reminds of people who died during the destruction of the nearby twin towers, while this church held its ground firmly at that time too.
Bodh Gaya and Mahabodhi Temple in India
Millions of people visit these religious symbols of Buddhism every year. Bodh Gaya is the place where Lord Buddha attained enlightenment and Mahabodhi temple is a significant spot for all Buddha followers. This is considered to be a sacred site for many of the religious tourists.
Mecca and Madina in Saudi Arabia
This is a place where every Muslim would want to visit before the end of his life. Since the trip is hard and costly, it is important for the visitors to be capable to afford the trip financially, as well as from a health perspective.