Best places for stargazing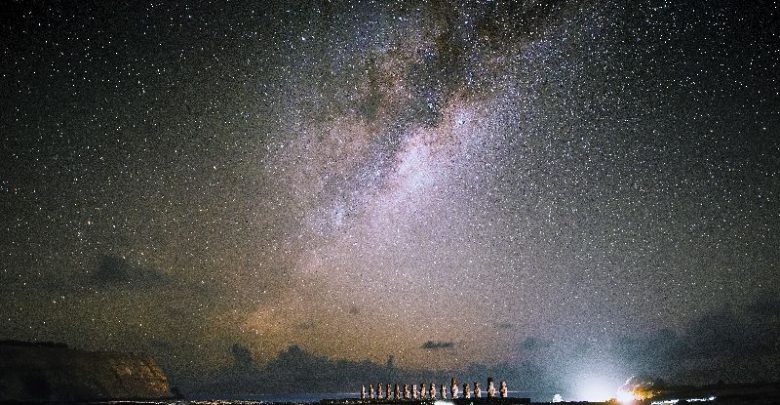 When you look at the night sky, most probably you will see pale light instead of twinkling stars. All this is due to light pollution. The beautiful view of Milky Way is now possible only when you go on vacations to a hill station or some secluded place away from the hustle and bustle of cities. Light pollution caused due to inefficient lighting in our cities has become a big problem for humans as well as plants and animals. The inefficient lights cause light pollution when they wash out the night sky. In spite of this light pollution, there are many places in this world, which gives many opportunities to star gazers to enjoy the beautiful view of the sky at night.
Cherry Springs State Park, Pennsylvania 
This remote park on the East Coast is considered one of the best places to stargaze. Officials of this 48 acres Park in upstate Pennsylvania recommend visitors to point their flashlight downward at night in order to avoid light pollution of the night sky. It has been named one of the eight International Dark Sky Parks, as the skies are so clear that the Milky Way can cast a shadow in best conditions.
Paranal, Atacama Desert, Chile 
Atacama Desert in Southern Hemisphere is considered to be one of the top 10 spots in the world to view stars. Situated at high altitude, away from light polluters with relatively rain free sky, it provides one of the best stargazing opportunities. It also features the Very Large Telescope array (VLT), a flagship facility of the European Southern Observatory. It allows travellers to view the space through its array of telescopes that can give 25 times finer view of the space objects.
Mauna Kea, Hawaii 
With dry atmosphere, Mauna Kea in Hawaii is considered the most cloud free spots on the Earth. Perched on 13,796-foot volcano, it is the most renowned observatory of the world. It includes 13 telescopes from 11 countries to view the night skies. Situated in the middle of the Pacific Ocean, this prime place for stargazing does not attract any pollution.
New Zealand 
This island nation has very little light pollution, and thus presents an opportunity to observe twinkling skies at night. Visitors can move to the Auckland Stardome on North Island and the Mount John Observatory on the South Island for stargazing.