Best places in the world to hunt for treasure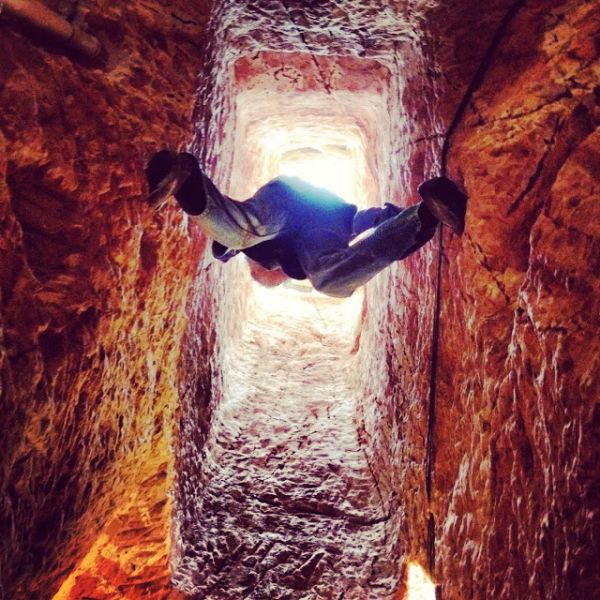 Treasure hunting, one of the favorite childhood playtime activities is something that everyone misses when they grow older. The adventure, the thrill and the spontaneity leads to adrenaline rush. Sadly, as we grow older, we just fantasize about such amazing trips. But what if you could really go on a treasure hunting expedition? No, it's not a joke or waste of time as there are some real places on earth where you can find actual hidden treasure in the form of gold, diamonds, opals, precious rocks, and rubies! An amazing trip to any of these places will reap you fruits, if not in the form of treasures then in the form of adventure, thrill and experience! Check out some of the greatest treasure hunting hotspots on earth-
Copper Pedy- How about an outback adventure that can make you richie rich? Can you dig it out? Well, if you visit Copper Pedy in Australia then you just might! The place is quite popular since the folks discovered 'Opal' in 1915. Renamed as 'Kupa-Piti' after the precious discovery, which means 'white fella in a hole,' the place is now self-proclaimed as the Opal capital of the world. Tourists and treasure hunters from all around the world visit this Aussie land. You can easily hit the local Opal hunting parlance that are said to be concealed with Opals. If you are having some hardcore mining plan, then you require a government permit.
Oak Island– Oak Island, Nova Scotia in Canada is known for a huge pit, popularly known as the 'Money pit'. The deserted island is quite amazing and was first discovered in 1795. Called 'Cryptic pit,' the place has been world famous for its longest running treasure hunting that has going on for decades. The interesting part is that people are still unaware on the finding status of treasure. The riches hide the treasure and if tales are to be believed, then it includes Captain Kidd's stash, jewelry from Marie Antoinette, documents revealing Shakespeare's identity and the Holy Grail. One thing you must learn before starting your quest is that the place is filled with a number of booby traps, so beware!
Geocaching- When you are looking for loot then why leave Geocaching in Vegas! Yes, forget about the old fruit machines that paid as now the Sin city has something more interesting for their visitors like gambling for geocaching. It is quite a real life treasure quest that relies on GPS and various cryptic rules. The hunt is interesting and draws about five million enthusiasts from all over the world. Geocaching is a candy land for high tech hobbyists with more than 2400 hidden treasure around the city which include some amazing places surrounding the desert and spooky spots.
Crater of Diamond State Park- How about diamond finding? Feeling adrenaline rush already? Well, the Crater of Diamond state park is the only place in the where anyone can search for diamonds and when you find one you can keep it. The diamond producing place is quite amazing and has other facilities like on-site water park and camping services. The best part of this amazing diamond hunting quest is you would not need any tools to dig out crystals and diamonds, you can find them easily by just walking around the park. You will also find some professional treasure hunters at the visitors center to offer you a free service to determine if the stone you found is a diamond or not.
Roaring Camp- To look for pure gold treasure, you can always visit the Roaring Camp, an old mining camp located on the Mokulmne River. The camp was quite popular for California Gold Rush from the year 1848-55. Treasure hunters visit the gold mine and you can mine your own gold by panning, sluicing, dredging, and dry washing. You can get all tools such as gold pans, gravel bags, rocker boxes etc. you need to dig out your gold pieces. Apart from that the place is filled with family entertainment facilities.
Royston Mine- Get ready to hunt the amazing blue-green gemstone, Turquoise at the Royston Mine in Tonopah, Nevada. The mine is owned by Ottenson family, who allows you dig out your own turquoise and transform it into jewelry. Treasure Hunters are required to bring all tools with them including food and water. The digging time is limited only to three hours. And only one bucketful of stones is allowed per person.
Emerald Hollow Mine- Go! Hunt some emeralds at Emerald Hollow Mine located in Hiddenite, North California. It is the only place which is open for public inspection and educational tours. You can avail prepaid permits for digging, creeking, and sluicing emeralds and other stones like sapphires, garnet and tourmaline found on site. So, Happy Hunting!