Why of all would you need the Atacama Desert travel guide? This is because of the uniqueness of this destination; its mars-like topography, clear starry nights, incredible salt flats, geysers and all. The massive desert covering approximately 40,000 square miles to the north of Chile features some jaw-dropping landscapes of South America.
To make the best of this unique desert tour, you need a handy guide feeding you with all the necessary information. Normally, the journey to the Atacama Desert starts from San Pedro de Atacama, a strategic location near to many of the prime attractions. Local tour companies are doing great business by offering varied excursion packages.
So grab the best opportunity to get an out-of-the-world experience in the remotely located Atacama Desert. Maybe you can nearly fulfill your dream of walking on Mars.
Planning for the desert tour: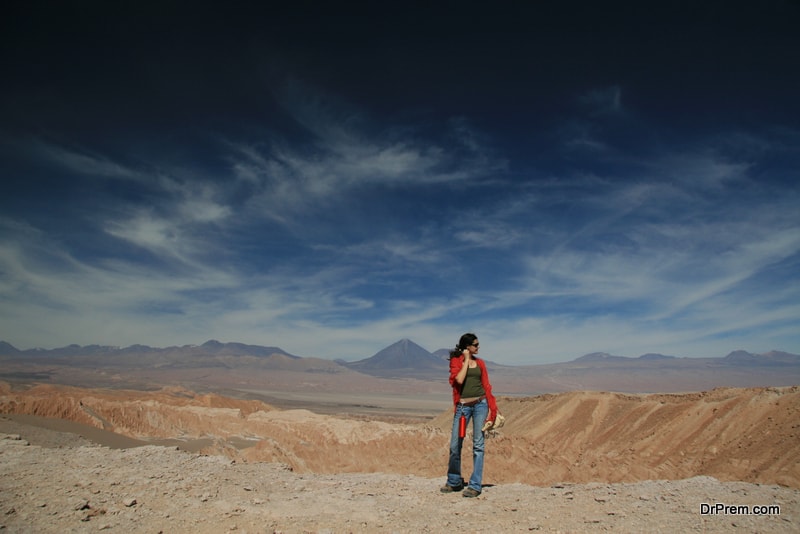 There are two options for you. After reaching San Pedro de Atacama, get settled and surrender yourself to the tour companies yelling for your attention.  The other option is to do some research in advance and sort out the sites to visit that you feel most appealing and plan your tour accordingly.
The first option may sound fine with travelers on a budget but for the first timers, the second option would be the best. Before landing in this incredible destination, fix your must-visit list- salt flats, salt baths, rainbow rock formations, geysers, desert trips and some of the best stargazing experiences.
To explore all these natural wonders spread over thousands of kilometers, a 7-day trip would do proper justice. If your plan is a 3-4 day trip, you need to cross off a few attractions.
When to go?
North Chile has the driest weather. Therefore year-round tourist visits are common.  December to March is the peak season. For pleasant temperature and less crowd, you may prefer the shoulder season.
How to reach?
Fly to El Loa airport in Calama. Then take a one-hour bus journey to San Pedro. Plenty of shuttle buses are available to take you to the town.
The Atacama Desert Travel Guide to must-visit attractions:
It is not easy to define the charm of this desert land. Neither it is easy to assess how thrilling this vast destination can be. This Atacama Desert Travel Guide covers all the known and not-so-heard-of attractions that will leave you in awe.
1. El Tatio Geyser: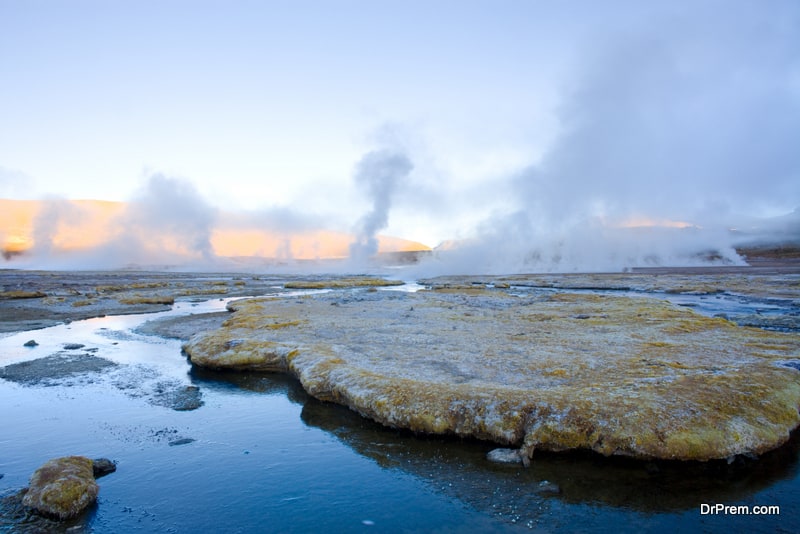 This geyser field has more than 80 active geysers making it the world's 3rd largest of its kind.  The steam released from the geysers creates an out of the world charm. You need to travel 50miles from San Pedro De Atacama to reach this place.
2. The ultimate stargazing experience:
Atacama has the clearest night skies on earth; therefore you cannot miss this spectacular celestial experience. You can arrange for night camping for star gazing or head on to some of the famous observatories set up here to catch a glimpse of the vast celestial universe. Worth mentioning is the revolutionary Alma Observatory, the world's largest astronomical project easily capturing stars and its formations from billions of light years distance.
3. Valle de La Luna: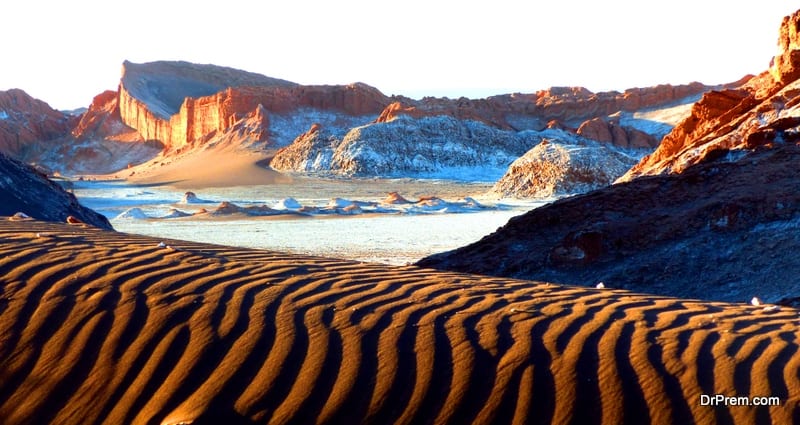 Popular as Moon Valley located just 8 miles from San Pedro, you get this breathtaking destination. It is the rugged Salt Mountain Range with sharp cliffs and gorgeous dunes with intricate deposits of salt and sediment that has given this name.  Enjoy the unforgettable sunset as the reduced sunlight creates magical hues and textures.
4. Atacama Salt Lake:
You experience panic as you drive in the middle of this Salt Lake and then a much-needed relief. Such is the thrill of this place! The mauve haze of the distant mountains and the coarse salt under your feet and the splendid ultramarine blue lagoons give you a surrealistic feel. Do such things really exist in the world?
It is interesting to watch grazing flamingoes with their images mirrored in the water.  A visit to the nearby local inhabitants of Tocono and watch them knitting Ilama wool on cactus pines will leave you gaze in wonder.
5. Salar de Atacama: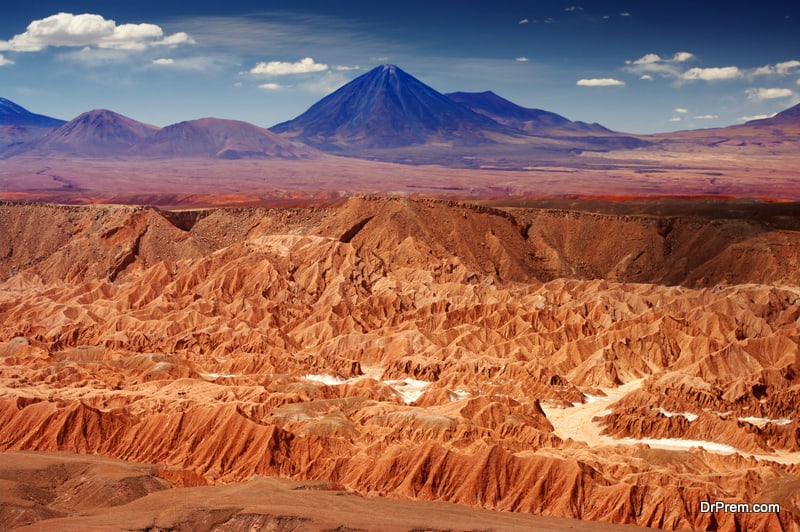 This Atacama Desert travel guide next takes you to the largest salt flat in Chile also the third largest in the world. Located just 34 miles south of San Pedro, you get to enjoy some spectacular views including that of few majestic volcanoes and the Andes.
6. Los Flamencos National Reserve:
Here you get the most impressive views of the Atacama Desert. The name is coined from the bright pink flamingos dwelling in the lagoons. You get the magnificent view of Miscanti, Miniques, Chaxas lagoons and salt flats of Salar de Tara and Salar de Aguas Calientes.
7. Bolivia's Uyuni Salt Flats: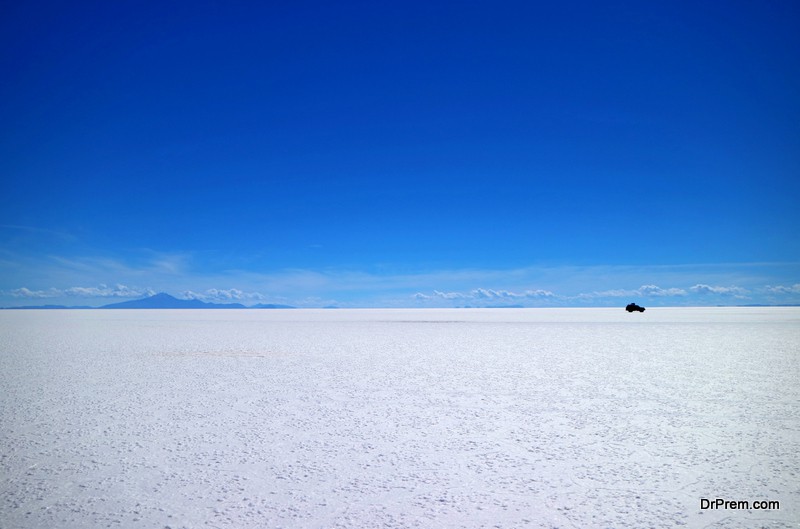 This tour is based out of San Pedro. The Salar de Uyuni is the largest salt flat in the world and one of the popular tourist destinations of South America.
8. The mysterious petroglyphs:
Though these ancient petroglyphs see few visitors still it deserves a mention in the Atacama Desert Travel guide. Journeying further north from San Pedro across the desert flat, you reach the mountainous rocks at Yerbas BuenaS.
Inside the rocks, you get stunning images carved and colored with red pigment. It is not nature's magical wand but the creation of men driving animals thousands of years ago. Make a trip to visit the splendid rainbow rock formations of the Matancilla Valley.
Where to stay?
The obvious question and a must inclusion in the Atacama Desert guide.  In San Pedro, the main town in the Atacama Desert you will not have to worry about where to stay. The town is quite safe and offers decent staying options for all including the travelers on a budget.
1. Explora Atacama, Chile: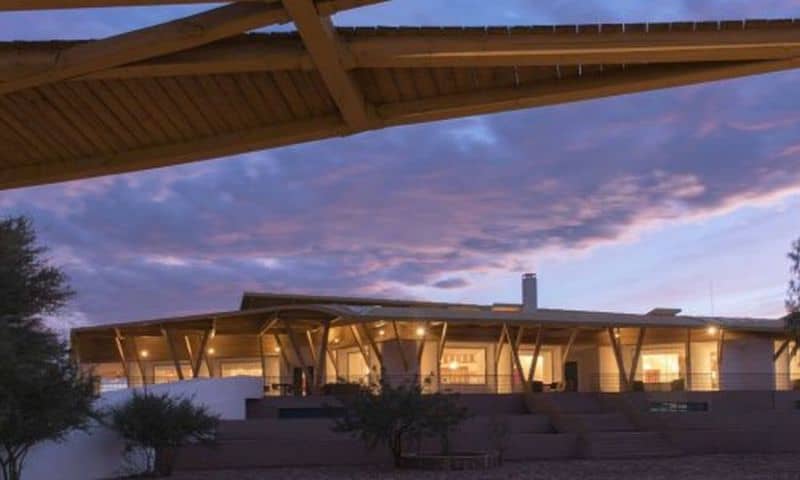 Image Source : cdn.explora.com
The lodge with a rustic built is one of the best stays in the Atacama Desert. Elegantly tiled floors and rustic ceilings amidst the dusty landscape offering a breathtaking outside view and the thrilling guided excursions can suit any traveler's budget.
You can experience the out-worldly landscape with your five senses. The lodge's observatory gives you a unique star gazing experience. Enjoy sumptuous meals with enough pataska, quinoa and turron de chanar, a sweet sticky pudding made with honey.
2. Explora En Atacama, Hotel de Latache:
50 rustic designed rooms including 4 brand new suites is a refurbished all-inclusive boutique hotel set amidst 17 hectares of manicured terrain. Horseback exploration of the landscape is offered to the visitors. One can relax in the four interconnected pools or enjoy stargazing at the new observatory.
3. Awasi: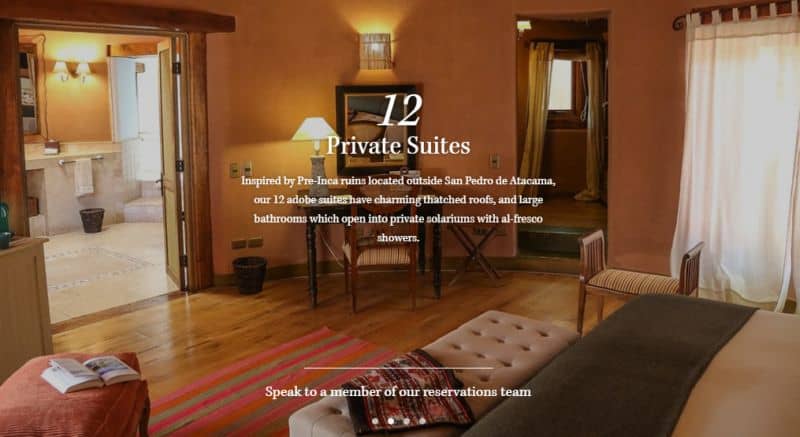 Image Source : awasiatacama.com
The luxury all-inclusive stay that any traveler would love is built with locally available materials like adobe, wood, stone and straw. The open outdoors are beautifully landscaped including a shaded pool with ancient stone walls. Eight double rooms in adobe cottages offer a comfortable accommodation supported by top quality service and attention by 43 staff.
4. Lodge Altitud:
The lodge with simply decorated rooms with volcano views and heated pool is run by a young Chilean couple. Both of them are qualified guides offering the guests with some best excursion and trekking options.
5. Tierra Atacama Hotel & Spa: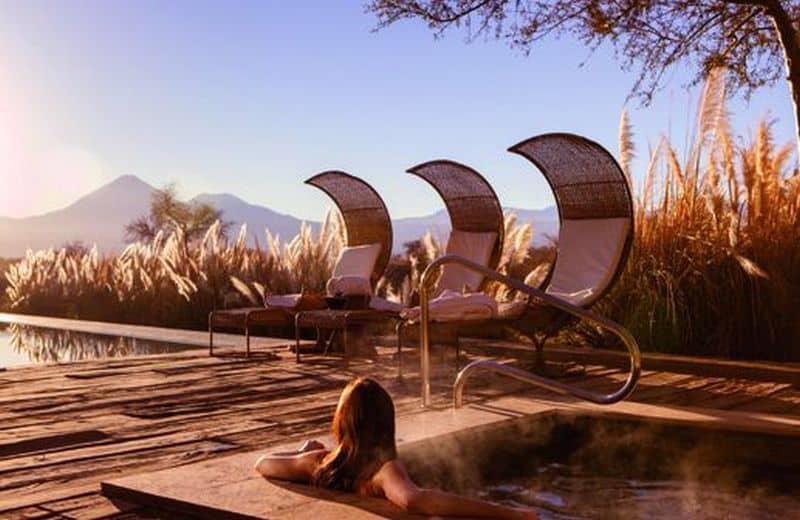 Image Source : tierrahotels.com
Another new all-inclusive luxury hotel with 32 contemporary rooms and spa with outdoor yoga platform. Landscaped grounds, restored adobe walls, ancient Algarrobo trees and the orchard along with delicious Chilean and Andean menu all make up an enjoyable stay.
Where to eat?
If you want more variations in food, the Atacama Desert travel guide informs you about various other options to eat out. Most of the restaurants and bars of this town are located on the main road of Caracoles.
1. Blanco: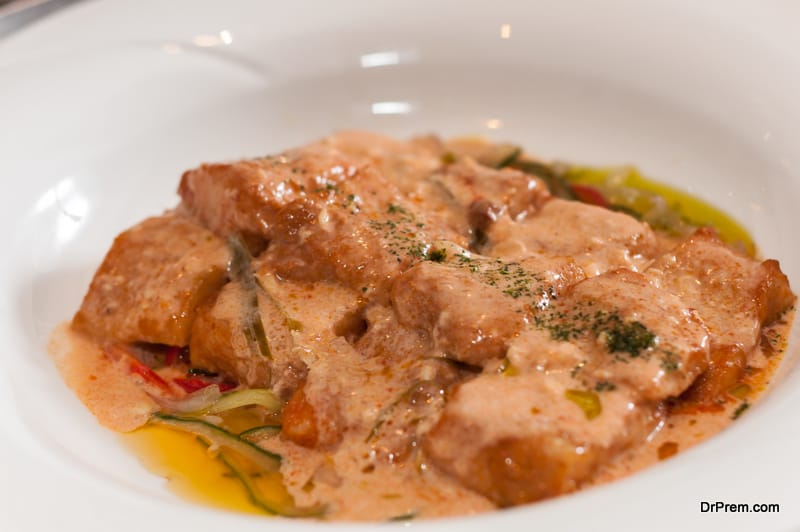 Offers global cuisine with Chilean flavor. Beef in vanilla sauce with slow-cooked mushrooms and smoked chicken with quinoa and risotto are must try.
2. Café Adobe:
Large and popular eatery hosting log-fire every night. Well famed for barbecued steaks and pizzas.
3. Las Delicias De Carmen: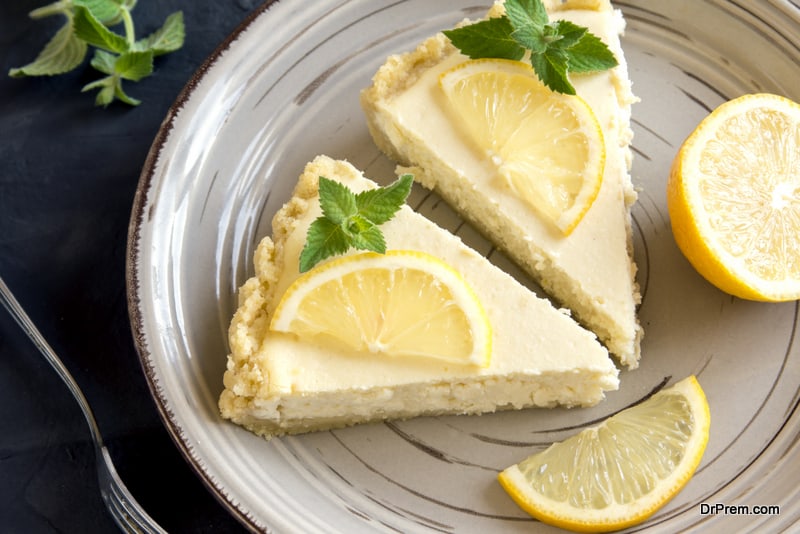 The best bakery within miles. Delicious lemon pies, apple tarts and tomato, cheese and basil-filled empanadas are must-haves of this region.
Important tips for the newcomers: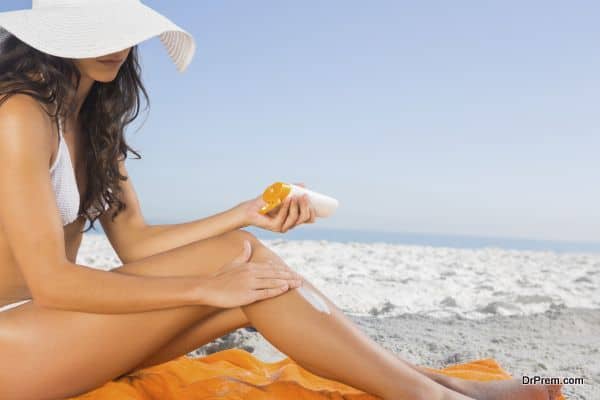 The Atacama Desert travel guide is not complete without a few important tips listed below:
Get acquainted with few common Spanish words. A crash course would help.
Check the headcount with the tour operator if you are hiring any one of them. They tend to pack too many in a vehicle for better returns.
The dry weather necessitates both hydration and moisturizing. Carry sunscreen, hydrating lotions and eye glasses.
Carry tennis shoes and hiking boots if you take interest in desert treks.
Select an all-inclusive hotel/lodge that will take care of your lodging and site seeing.
Carry cash (dollars/pesos) to avoid unnecessary ATM charges.
Do not lose your PDI tourist card handed over to you during immigration at the airport.
Visit Tatio geysers at dawn about 6 AM when the steam spouts to the highest.
Nights are chilly on April. Carry warm clothes if you do not want to spoil your stargazing venture. Mornings can cause sunburns. Take suitable protection.
A 4-5 day trip would be ideal.
The higher elevation of the desert may cause altitude sickness. Take enough precautions.
Do not expect a very good internet connection here.
Paying in US dollars would allow you more savings in hotels and eateries.