Andaman Islands: Waiting to be explored!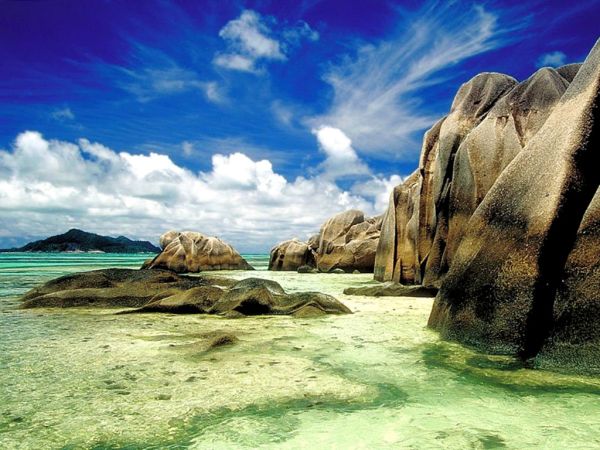 The beautiful and tranquil Andaman Islands are a group of more than 200 islands located in the Bay of Bengal. The Andaman Islands are one of the major tourist attractions in India inhabited by ancient tribes that today remain as some of the most primitive ones in the whole world.  The islands are not only a perfect honeymoon destination but are frequently visited by visitors, friends and families.
The Andaman Islands are filled with delightful places, such as the unspoilt beaches and coral reef. Apart from that, you can do tons of things like exploring the mysterious islands, touring the gorgeous rainforests, water sports, swimming and much more; thereby, making your vacation a truly memorable one.
On Andaman Islands, one should never miss some places, such as:
The Cellular Jail, also known as Kalapani, in Port Blair was a colonial prison in the time of British era. The jail offers a trip down the history and pays tribute to Indian freedom fighters. Visiting this place will enlighten your mind with some famous historical facts and stories of bygone days.
Chatham Island has the Asia's oldest and largest sawmill and forest museum. The forest museum is filled with many elegant masterpieces made of Andaman wood. There is also an option to buy some of the exquisite pieces of woodwork from Sagarika Emporium.
If you are looking for some adventure and adrenaline rush, then Andaman has plenty of water sports activities to offer. The splendid main town, Port Blair has a huge complex only for water sports known as Andaman Water Sports Complex. It offers kayaking, speed boating, rowing, parasailing, water skiing, wind surfing and more. If you still long for more fun and adventure, then you will find state-of-the-art snorkeling and scuba-diving facilities at Jolly Buoy Island, Havelock Island and Neil Island.
Don't miss the opportunity to explore the islands filled with mesmerizing scenic beauty. The islands have many parks with flora and fauna. Andaman has some very different species of plants and animals rarely found in India. Mount Harriet National Park, a huge park is famous for its salt-water crocodiles.
You can never afford to miss the delicious seafood which you can find only here. With many people settled in these islands for several years, the island is filled with a variety of mouthwatering delicacies. The authentic seafood platter is one of the best Andaman foods. The islands consist of a number of restaurants starting from some high-end restaurants at Port Blair to local ones at Havelock Island.
The Andaman Islands are truly nature's paradise with exotic beaches and thrilling views that you should not miss at any cost.