Amazing things you can do and see in Greenland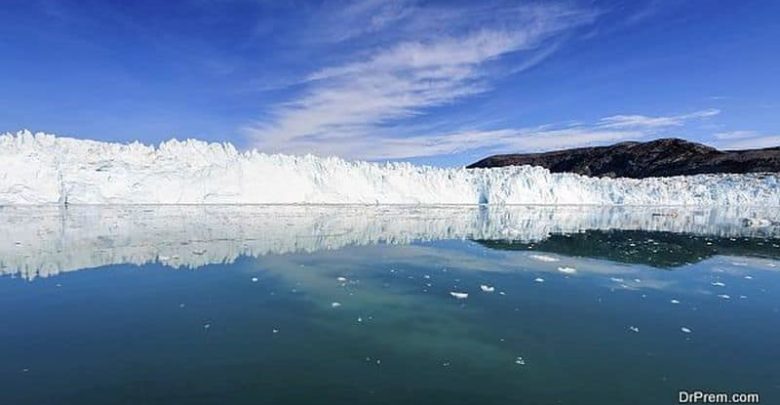 Greenland, not the land of greens but a massive sheet of ice, is a unique nation with a very low population density.The typical features of this northern most nation are the icebergs and glaciers. Huge masses of frozen blocks of white ice as hard as a rock float on the blue sea. The depth of the inland ice is almost a kilometer with cracks and crevices showing in places. If you happen to visit Greenland, don't miss the following places and activities:
Ilulissat Ice Fjord:
This is a world heritage site and one of the most popular tourist spots lying on the coast of Disko Bay where the massive glaciers calve. Calves are geological features where the icebergs isolate themselves from glaciers and move down into coastal waters. However, to watch a huge iceberg in action you need to get the timings right. There exists a mammoth glacier called Sermeg Kujalleq which is over 5 km wide and a kilometer in depth. Its chill puts ice cold water into the bay.
Whale watching:
Greenland is a place where you can see whales up close. By summer, most of the Fjords vanish melting into the sea, and by June and July the water turns free for movement with little obstacle to maneuver your cruise vessels. You can sail around icebergs watching a variety of whales like the humpbacks, beluga, narwhals, pilot whales and a lot more species. Coastal towns like Nuuk and Aasiaat arrange whale watching expeditions. However, to make the most of it you should not be in haste.
Uunartoq Hot Springs:
Uunartoq is famous for hot springs. The temperature of the water is just ambient for taking a bath. Three naturally heated springs combine and empty into a pool where the tourists dip in warm water with icebergs on all sides and breath-taking peaks. It is a kind of reverse feel atmosphere with a piece of paradox of inside hot and outside bone-chillingly cold. From the town of Ilulissat, the island of Uunartog is easily accessible by a brief boat cruise.
Magic of the Northern Lights – Aurora Borealis:
Definitely, the most sensational light show on earth Aurora Borealis is a cosmic phenomenon for which many tourists visit Greenland to experience the surreal charm. However, to catch this spectacular view in all its glory you need to visit Greenland in winter. December, January and February are the best months to catch the amazing glimpse of the ghostly light as the sky remains clear.
Sermermuit Eskimo settlement:
It is hardly 2 kilometers from Ilulissat where you get to see ancient Eskimo settlement first dugout in the 20th century. It contains some of the meticulously preserved relics of an indigenous Eskimo culture. The ancient village is deserted but artifacts still exist revealing an ancient culture where human beings inhabited the place 2000 years ago. On foot, Sermermuit will take about an hour from Ilulissat.
Nuuk – Greenland's capital:
Nuuk, the capital city of Greenland and the administrative centre houses the Greenland National Museum. It has a rich collection of hunting tools,kayaks, carvings and Viking artifacts. It also displays 500 year old mummified remains of women and children. They are preserved with care.
Qaqortoq:
This is the largest town in Greenland located in the southern part of the country. It is certainly a major tourist attraction. Here the prehistoric Saqqaq people and the Norse people dwelt. That was back in the 10 century. The Thule's lived here in the 12th century.
Built in 1927, the Qaqortoq fountain is the only fountain in the country and it is a spectacular piece of art. There is a museum as well showcasing artifacts from ancient cultures started by the Thule, Norse, and the Dorset people.
Outdoor activities:
Sporting activities are at galore in Greenland. You have the opportunity to enjoy mountain climbing, kayaking, fishing, diving, skiing, snowballing, dog sledging and a number of sports centered on the theme of ice. You can play ice golf as well. It has 36 holes with a course cut on the ice, sandwiched between icebergs and open snowfields.
Helicopter tours:
Choppers are a common mode of transport in Greenland because hardly any road exists. The aerial view of the snow clad landscape has a stunning effect. You fly over icebergs, hot springs, glaciers and fjords and have a gala time. 
Greenland poses off beat attractions and travelers ready to take on the ice chill of this icy island will have a thrilling experience visiting this place.