9 Useful tips for travel to Hollywood Dreamland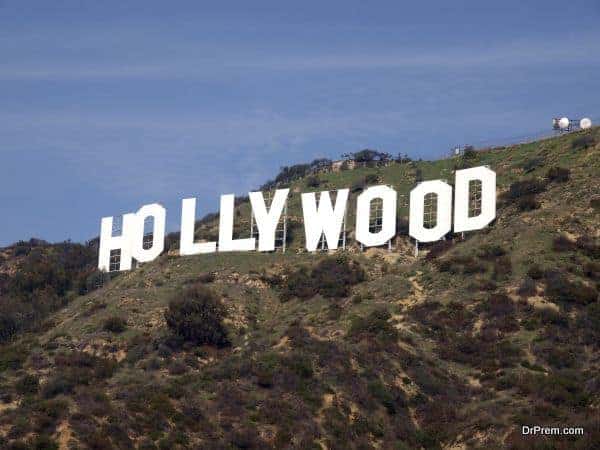 The fabled realm of Hollywood studios is a certainly a larger than life concept which is essentially a hunting ground for movie stars and celebrities far beyond an ordinary man's reach. Still the intense desire burns in the mind to get an opportunity to visit this legendary land where many a groundbreaking movie shots have been taken that have created history in the entertainment industry. The possibility of meeting celebrated artists and the famous stuntmen right in the middle of a movie shoot could be an extremely exciting idea. Equally exciting would be the famous studios where blockbusters have been shot.
To make your dream of Hollywood visit turn into reality, you need to go by certain broad guidelines that are illustrated here:
Arrive early:
Assuming you have reservations, you should try to arrive early at least keeping half an hour of buffer in case you get detained in a traffic bottleneck. Parking your vehicle and walking up to the tour kiosk will eat up further time, and walking on a Hollywood boulevard is quite time-consuming than walking along any other streets. Early arrival would give you a chance of meeting attractions on the boulevard. For missed trips, the tour policy differs from company to company. Some allow for a makeup tour in a later vehicle or a refund while other companies do not entertain such relaxations and compensations.
Vehicle arrangement:
Try for booking your trip in open top vans as they give you a better viewing vantage of studio attractions and movie shoots. However, one disadvantage of open top van is that you are under the direct exposure to the treacherous blaze of the South California sun, which is one hell of a scorcher!
Vehicle seating arrangement:
The Hollywood trip vehicles normally accommodate 3 to 4 passengers on the bench seats taking together family members and friends. So you need not fight for a particular seat to get a better view. As there is no such thing called the best seat because the studio will have attractions on both sides of the route. However, since the vehicles would drive along the right side of the road those sitting on the right hand seats will naturally get a closer view of the attractions and those sitting on the left might get their camera lens blocked by the right-hand side passengers or other moving vehicles. Bench seats in the front will have lesser wind impact and seats at the rear end will have the best views.
Tour to be used as an Orientation:
In a guided tour, you are advised to scope out the entire studio premises prior to heading on your own. You can take a preview of a particular feature which you may find appealing and then decide if would want to return.
Photography:
Video or voice recording is strictly prohibited though still photography is permitted. Try to use a camera with a high shutter speed as you would be in a running vehicle with other co- passengers.
The Hollywood sign:
The iconic Hollywood sign is an important part of the trip for many. If you want to take a photograph of the sign, you should know about the exact route of your trip because many routes do not run past the sign.
Kids on tour:
Kids are allowed, but the guided tour would likely to leave them bored. They might enjoy the break at Mulholland drive.
Water and snacks:
It is advised you bring your own snacks and packaged water. During the hot summer months, you will badly need drinking water.
Parking:
Park your vehicle in a suitable place preferably close to the tour company vehicles to avoid unnecessary long walks back to your car at the completion of the tour.