Scotland is a charming destination, and few can deny that. It is as modern as it is historical, as real as it is mystical, and as calm as it is adventurous. So you can imagine, if you decide to spend your next vacation in Scotland – be it solo, with friends, with your partner, or with your family – this country has something in store for everyone. If you are still stuck at the Loch Ness monster, or the high castles with their ghost tales – read on to discover the undiscovered Scottish gems to delight yourself.
Drink to your heart's content at Knoydart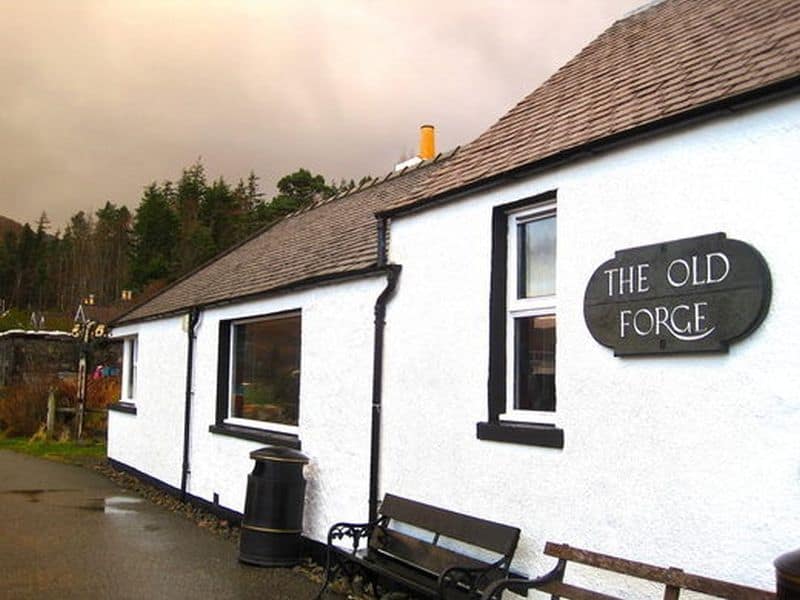 Image Source : assets.atlasobscura.com
Who said that Scotland is all about visiting the Highlands and walking alongside the cattle? If you love to party hard with your friends, Scotland has just the perfect destination for you. Visit The Old Forge Pub in Knoydart. One of the remotest pubs in the entire world, here you can drink the classic ale, coming fresh at you from the pub's microbreweries, or satiate your taste buds with a local delicacy – the langoustines creel – caught fresh and served with deliciousness. And while you indulge in good food and great ale, you can also dance till the sun rises with the pub's in-house live music. You can also bring your own instrument and delight others! It is the perfect way to kickstart your evening in Scotland.
Witness jaw dropping sights from a Jacobean steam train
When in Scotland, you will find traces of history every now and then. The steam train, once the biggest pioneering machine of the Industrial Age, now continues to dominate the railroads of Scotland. This train will take you on a six-hour journey – it starts at Ben Nevis at Fort WIilliams and takes you along the gorgeous sights of Glenfinnan Viaduct (you will feel like you know this place – and you do, since it has been featured in the Harry Potter films), passing along Morar with its breathtaking silver sands. And ending at a fishing port near the Isle of Skye. And if you want to experience the best – sit on the left side in the train!
Delight the artist within you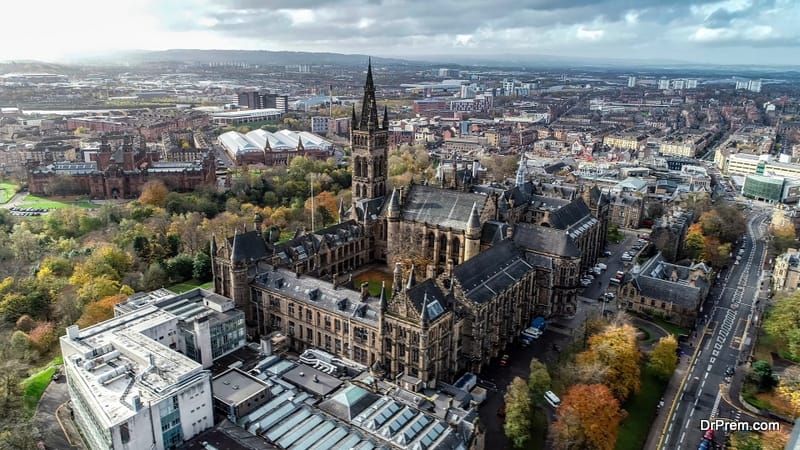 If you are in Glasgow, you can head on to the House for an Art Lover. This one is literally the house where art resides in all its class and elegance. When you visit here, you will see fine art at its best. You can attend master classes taught by the local artists, as well as roam around to discover marvelous exhibitions. You can also see how art and architecture has and will further develop in the Scottish landscape. Once you have satisfied your soul with the finest of art and craft, you can head to the café to satiate your taste buds. Local delicacies such as a poached fillet made of smoked haddock, asparagus cake made of crumbed risotto, and the classic poach egg, served with wilted spinach awaits you.
You will find that renting a camper in Scotland is a great idea if you are planning to visit multiple spots in a single day. Because in Scotland, everything you visit will have a plethora of sub options to delight you.
If you are travelling to Scotland on a budget, then hiring a motorhome is one of the best ways to do it. A motorhome, as the name suggests, will accommodate your friends or family in one vehicle, so you save your money on renting numerous cars. Also, these motorhomes come with comfortable living facilities, such as a warm shower, or a small kitchentop to make your meals. So, a motorhome can give you the best of both the worlds. If you are wondering where to hire a motorhome in Scotland, don't fret – there are a multitude of options available.
Article Submitted By Community Writer