Travel spots that have gained limelight thanks to Mad Men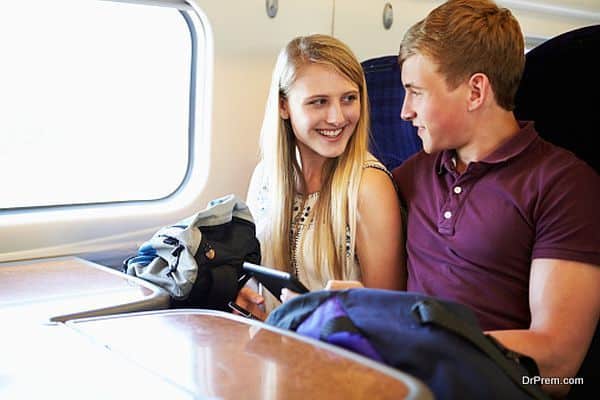 The Mad Men journey took off in July 2007 and after crisscrossing the entire globe, it finally ended on May 17, 2015. We all have followed Don Draper on his long and exciting journey of seven seasons and 92 episodes seeing him visit so many places across the globe. Here we have brought for you all some great travel spots that Don Draper visited, or a list of Mad Men inspired vacations:
American Destinations Mad Men made all the more famous
TWA Flight Center at JFK Airport
Image Source : Flickr.Com│Wally Gobetz
The place you could see in some episodes whenever Don Draper was up to catch a flight for his next destination in the series. The TWA Terminal was one modernist masterpiece that was designed by Eero Saarinen and appeared in a number of films owing to its grandeur and beauty. In 2001, this terminal had to shut down for some renovations and a transformation into a hotel.
Beverly Hills Hotel
Image Source : TvWeek.Com
Like Don Draper and Megan, you must also visit the Beverly Hills Hotel if you want to experience the ultimate glamour and hospitality altogether. The hotel is popular for its private bungalows that offer exclusive privacy and peace to its guests. In addition, not to miss the poolside bars and the bars with their old-fashioned setups that seem to traverse the visitors back in time.
The Algonquin Hotel
Image Source : Orbitz.Com
One of the oldest operating hotels in New York City is the Algonquin Hotel nestled in Midtown Manhattan. It is renowned for elite private clubs, especially the Yale Club, the Harvard Club, and the Yacht Club. The Algonquin is also known as the literary landmark and the New York City landmark, and is a loveable gathering place for the literary and the artistic circles of New York.
Top Mad Men hubs to party at—Bars and Eating Hubs
Slipper Room
The Slipper Room in New York is a bar and experimental performance space you must have seen in the Mad Men, and if you are a great fan of Don Draper and the other Mad Men party, you would love to visit there and grab one drink or two there in their style. This place opened in 1999, then shut down in 2010 and reopened in 2012 and is great today.
Grand Central Oyster Bar
Since its inception in the year 1913, the journey of Grand Central Oyster Bar has been full of vicissitudes. It rose to success then it faced a decline, and then it made a comeback in the 70s and since then it has been doing wonders serving super fresh and high quality seafood to its customers. Yet another feature that makes Grand Central Oyster Bar worth visiting is its extensive wine list one can enjoy.
Mad Men locations to see in Los Angeles
You can visit the actual sets of the Emmy and the Golden Globe award winning series Mad Men in Los Angeles.
Millennium Biltmore Hotel
Image Source : MillenniumHotels.Com
You remember the fortuneteller scene from the Season 5 episode, well that was filmed at this hotel, which is a very popular location in Los Angeles as a film location.
Los Angeles Center Studios
Image Source : TownNews.Com
A 20-acre studio houses many of the Mad Men sets such as the offices of Sterling Cooper & Partners and more. The studio also offers a space for small corporate parties, presentations, and receptions.
Mad Men has made many American destinations all the more popular amongst its fans. The Mad Men fans or the "Maddicts" can visit all those places and the actual sets of the show to feel close to the protagonist, Don Draper.