Top Destinations in South America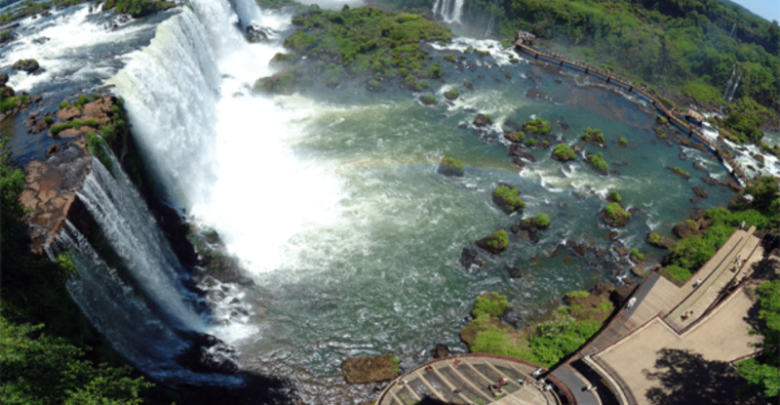 South America has a rich culture and biodiversity. Here are the top destinations you would want to visit.
Patagonia
Split between Chile and Argentina, Patagonia was at first the destination for backpackers, but later the tourism industry in the region grew and currently attracts many tourists who come to see the Perito Moreno glacier, the Valdes Peninsula, or Torres Del Paine national park.
Galapagos Islands
The Galapagos Islands are not just about beaches and ocean. The islands offer a big variety of fauna representatives and since the Galapagos are volcanic islands, they can provide a great view and many walking trails.
Buenos Aires
Aires is the largest city in Argentina and the second-largest on the continent. It has a great infrastructure, but what makes is special is its architecture which represents a mix of French and Italian influences. Make sure to see the National Congress, the Palace of Justice and Iglesia Santa Felicitas among many other landmarks.
Angel Falls
Angel Falls is located in Venezuela and is the highest continuous waterfall in the world (over 3,000 feet). Since the Falls are located in an isolated jungle forest . Also, if you enjoyed the Disney animation "Up" you will have a chance to see the place which inspired the creators of the film.
Ecuador
Aside from the aforementioned Galapagos Islands, Ecuador is also famous for many settlements of the Inca civilization. Also, the colonization influenced the architecture of the country's cities. The country has a beautiful culture, which can be accepted by tourists in all its beauty.
Machu Picchu
Now it's time to visit Peru and especially the Machu Picchu site. Known as "The Lost City of the Incas," Macchu Picchu represents the ruins of the settlement of the Incan civilization, so you get the chance to go back in history and see how the Incas lived over 500 years ago.
Amazon Rainforest
The Amazon Rainforest offers an only one of its kind ecosystem filled with species of plants and animals, many of which can be only observed here. Covering nine countries, and a surface of over one billion acres, the region is the home-place of many tribes, which managed to live remotely from civilization, being totally cut off from the impacts of the modern world like technology.
Rio de Janeiro
Rio de Janeiro is famous mostly for its carnival celebrations. However, a tourist also gets the chance to see the well-known statue of Christ the Redeemer as well as hundreds of many other attractive spots. You can also lie on the beach or swim in the ocean. If you visit Rio de Janeiro, you will see why the city is nicknamed "Marvelous City."