Top 10 historical places in New York depicting American architecture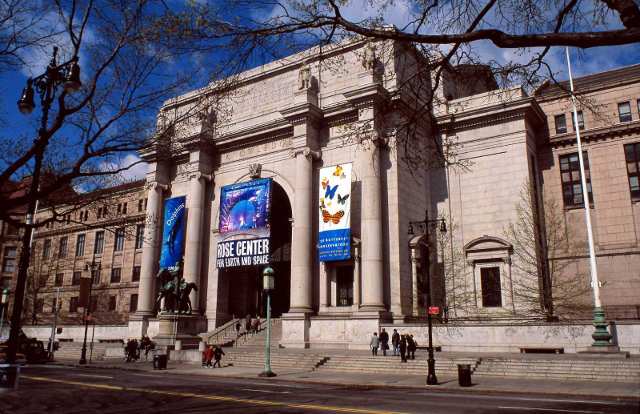 New York is one of the best places to enjoy and has very beautiful historical places that can be a real pleasant to your eyes. Below mentioned are 10 best New York, NY historical places that are extremely amazing. These are a few among numerous.
American Museum of Natural History – The American Museum of Natural History is one of the prominent places of New York that was established in the year 1869. It consists the very famous Rose Center planetarium. This museum clearly displays the ancient architecture of New York.
---
Central Park – This renowned park has been there since 150 years. A walk, a boat ride and many other adventures can be enjoyed to the fullest in this place. Once you get in here, you will surely know why this place is extremely famous.
---
Ellis Island Immigration Museum – This museum provides tourists with amazing view of immigrant experience. Collaborative shows, walking tours and movies reveal the challenges faced by immigrants passing who used to pass through Ellis Island. A brilliant journey can be experienced by ferry here.
---
Empire State Building – From the top of the stunning Empire State Building, you can have a pleasant view of the New York City. It is indeed a pleasure to watch every small place of the city.
---
---
Metropolitan museum of Art – This is a very beautiful art museum wherein art of different parts of the world are portrayed. The collection found here is extremely appealing and you will love to watch it.
---
Rockefeller Center – Visitors travel to this place throughout the year. It is a very famous shopping and feasting destination. It is a well-known place for the Christmas tree and ice skating rink.
---
Staten Island Ferry – This is a free ferry that can be used by you for the purpose of travelling from lower Manhattan to Staten Island. Tourists who want to experience the joy of viewing harbour and the Statue of Liberty can make good use of the same.
---
Statue of Liberty – The statue of Liberty is very famous across the world and marks the true spirit of USA. This was established during the time of French revolution. It is a symbol of American freedom.
---
The Museum of Modern Art (MoMA) – This museum was established in the year 1929. Modern art is clearly displayed here and you can find a lot of collection of the elegant modern art. Variety of paintings, monument, film, architecture etc. makes it to be the best museum.
With so many options of historical places in New York, it can truly be a memorable experience. Visit New York for a pleasant journey and experience the true essence of this place by visiting various renowned historical places. This is the best place for you to enjoy and experience the rich culture of USA.