The hot destinations that should be on your bucket list in 2015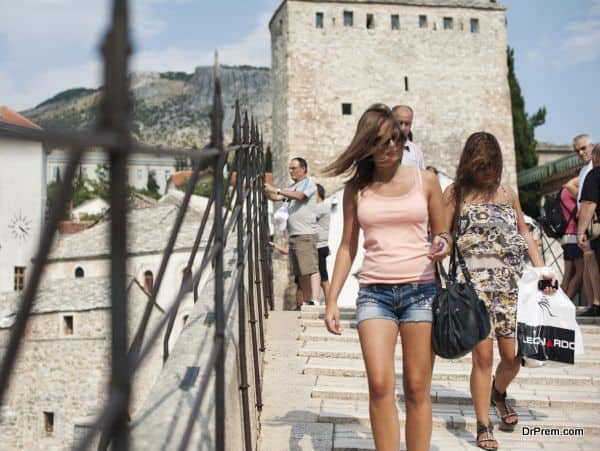 Choosing some of the ethereal destinations can be an overwhelming task, so we thought of making it a bit easier for you. We have brought for you some of the bucket list destinations that have been the top choices of so many travelers and adventurists across the globe.
Bucket list destinations 2015
Madagascar
It is one of the pristine and untouched locations, and you can let the place amaze you with its more than 1000 unique animal species and rainforests that are unspoiled. You will be overwhelmed to come across unearthly geologic formations in the Tsingy de Bemaraha National Park, which is a UNESCO World Heritage Site. Enjoy diving in waters and see amazing marine life, and savor the Madagascan food that is a combination of rich and delicious flavors.
Bali
Bali has to be there on your bucket list as it is such a beautiful place with even more beautiful experiences to offer its travelers. Whether you are a foodie, spa treatment lover, have a penchant for unique cultures, or you are deep in love with the ultimate gifts of nature, Bali offers it all.
You can spend your day on the beautiful coastlines of Bali covered with black and golden sand, get some cheap spa treatments, foodies can satisfy themselves with fresh and mouthwatering seafood, you can notice their culture and learn a thing or two from the philosophy people follow there, and you will fall for the pristine scenic beauty of Bali.
Myanmar
Myanmar is affordable, authentic, and remarkable, and is worth being there on your bucket list. The land of golden pagodas Myanmar is still an untouched and unexplored beauty, which is one big reason that adds to the serenity of the place. It looks like Thailand of 25 years ago, wherein there were no big malls and big cars but simplicity and beauties of nature. Awesome food you get there that is cheap too.
Taiwan
If you want to visit Hong Kong, Seoul or Tokyo but your budget is restricting you and demanding you to pick a cheaper option, then Taiwan has to be that option. Not just the stay but also the transportation is also quite cheap in Taiwan, which makes it a perfect destination to be there on the bucket list of budget conscious people.
The place is visually so stunning that you would not help but clicking a lot many pictures from your camera. You can take dips in the seawater hot springs; feel blessed at the Buddhist, Taoist and Confucian temples, and enjoy ultimate Chinese cuisines and Taiwanese specialties.
Bosnia and Herzegovina      
If you want to dive into the past then Bosnia and Herzegovina is one place you must consider and give a place in your bucket list. A small place wherein everybody knows everybody, people dive slower, the air smells clean, and herbs and vegetable growing in the neighborhood gardens present a lovely sight. You will fall in love with the unspoiled scenic beauty, the lush green landscapes, enchanting forests, and crystal clear water.
Morocco
Once you will visit Morocco for the first time, instantly you will realize what all you had been missing for so long. It is one of the most geographically diverse countries in the world, as in you can enjoy seeing mountains, sea, beaches, and deserts there. Morocco has South Africa's biggest mall with all the big brand names under one roof but you will forget all those big brands after visiting the souks, which will leave you in awe with its wide variety of colorful traditional clothes, homemade jewelry, carpets, dancing cobras, decorative lights and what not.

Your travel bucket list depends upon your preferences, as in what are your interests and what all would you like to see and experience in the place you travel to, and one more very important thing that influences your choice of destinations is your budget.