Muse at the best 10 Museums in Florida – Top museums for Sunshine state, Florida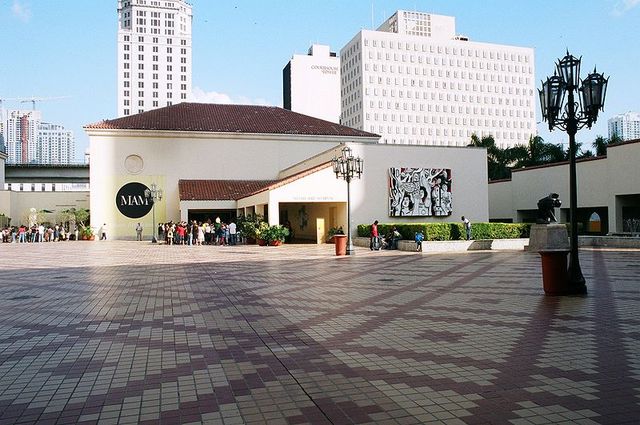 If you are a lover of artifacts or objects which hold scientific, cultural or historical significance, then museums are the place to be. If you love to walk slowly across the halls and admire the beautiful exhibits, then museums of every corner of this world will attract you. When you think of Florida, museums are not really the first thing that would come to your mind. But Florida also offers you some of the best museums and if you are a museum hopper you should definitely check out some the museums in Florida.
The ten best museums in Florida are:
Ripley's Believe It or Not Museum: We are all familiar with the famous show, Ripley's Believe It or Not. But now, kids can see some of the wackiest and weirdest artefacts from Ripley's Believe It or Not, in the museum. Over 800 unique exhibits thrill your kid with shrunken human head, the peel car which is the world's smallest production car, Ferris wheel and the lizard man.

Earnest Hemmingway Home and Museum: If you were moved and inspired by the novels of this famous American novelist, then you should visit his home come museum. In Florida, he chose to spend a significant time and wrote some of his best works like The Snows of Kilimanjaro, Green Hills of Africa. Admire the architectural details of his house, walk along a splendid garden and a pool.

Wonderworks: Other than Disney World, the fun place to be in Florida, with your family is Wonderworks museum. With a hundred exhibit, Wonderworks will give you comedy shows, laser tags and many more.

Florida Aquarium: The home for the marine life and the water beauties, Florida Aquarium is a place you should visit. With over 10,000 specimens, kids and parents will be fascinated alike. This museum might just strike an interest in your kid for scuba diving in Florida!

Pirate Soul: Live one day with the pirates here in this museum. Your kids will be thrilled and awed at the most authentic collection of pirate stuff. Its exhibits include Blackbeard's original blunderbuss, pieces of gold collected from his warship and many things more.

Lightner Museum: This museum occupies three floors and is a museum of antiquities. This museum houses a Victorian village with shop selling the periodic wares, Victorian Science and Industry room showing shells, rocks, stuffed birds and many things more to amaze you. Its other floors are also filled with displays to attract your attention.

Historical Museum of Southern Florida: This museum specialises in South-eastern Florida's history. With two floors of exhibits, this museum has all the historical collection of South-eastern Florida ranging from the Flintlock pistol, silver ingots to fossils.

John and Mable Ringling Museum of Art: Located in Sarasota, Florida, this museum offers twenty one exhibits of European painting, antiquities, Asian, American and contemporary art. This museum also preserves sculptures, photos, decorative art from ancient to contemporary times, from various corners of the world.

Halifax Historical Museum: Located on Daytona Beach, Florida, this museum preserves local history beginning in 5000 BC. Spend the day hear by taking a look at the collections, vintage clothing, shops that sell books on local history and other items.

Museum of Fine Arts: If you are a student of art, or a lover of art, you should visit this museum. This place has all possible art collection, dating back through antiquity till any time period you are interested in.