Indonesia Historical Attractions – Top 10 Historical Places in Indonesia to Visit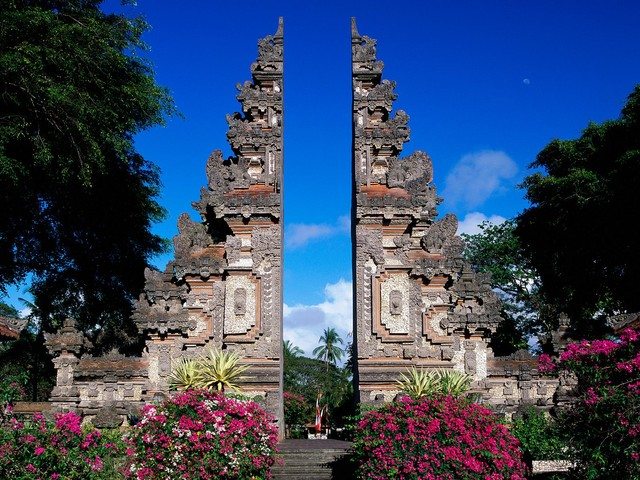 Indonesia is one of the favourite tourist destinations not just in Asia but in the entire globe. This archipelago in Southeast Asia has a rich cultural heritage. Here is a list of the top 10 historical tourist attractions of this country.
Pura Besakih: This thousand year old sanctuary has the Mother Temple Of Bali. Located on the slopes of Mt. Agung, this temple is considered to be the most holi temple of Bali. It has 22 separate structures and has the shrines of Lord Shiva, Brahma and Vishnu and was built between 14th-17th centuries. This historical site draws millions of tourists from the across the world.

The Pakerisan Valley: This valley has the evidence of early Hindu and Buddhist settlement in this country. Located in the Gianyar Regency, this place is the historic and pre-Majaphahit site. There is a gorge and cliff and the palaces of 11th century queens and kings. This is one of the most popular tourist attractions.

The National Monument: This marble monument built in the Sukarno era is 137m tall and has a flame made with 35kg gold on top of it. There is museum and meditating halls at its base. The view of the city and sea from the top of this monument is breathtaking.

The Taman Ayun Temple: This royal family temple of the Mengwi dynasty was built during the 18th century. The temple has pagoda like shrines surrounded by a pool.

The Borobudur Temple: The biggest Buddhist temple located in Central Java is a famous tourist destination. Situated on top of a hill and surrounded by greenery, this temple is truly majestic and is also considered among the Seven Wonders of the World.

Jatiluwih Rice Terraces: Located in Tabanan region, such beautiful terraces for agriculture are found only in Bali. Possibly the oldest site of rice cultivation on terraces.

Prambanan Temples: Built in the 9th century, this temple has also been dedicated to the three most important Hindu Gods viz. Shiva, Vishnu and Brahma. The architecture is magnificent.

Plaosan Temple: This Buddhist Temple in Bugisan village has as many as 174 small buildings with two twin main temples separated by roads. There are many craving on the walls and there is big statue of the Dvarapala.

Water Palace of Tirtagangga: This beautiful palace has gardens, fountains and mystical stone sculptured creatures which are sprouting water. The view of the lush green paddy field of Indonesia just outside is picturesque.

Istana Maimun: This 1888 magnificent palace is a classic work of architecture. The colours and the beautiful designs made on the palace makes it look bright and is a must visit. This beautiful palace is located in Jl. Brig Katamso.

Lawang Sewu: This legendary building in Simpang Lima, means 'a thousand doors' and if you are an history lover who is visiting Indonesia, this building will amaze you.