Hawaii Budget, Low Cost Hotels – Top 10 Budget hotels in Hawaii, USA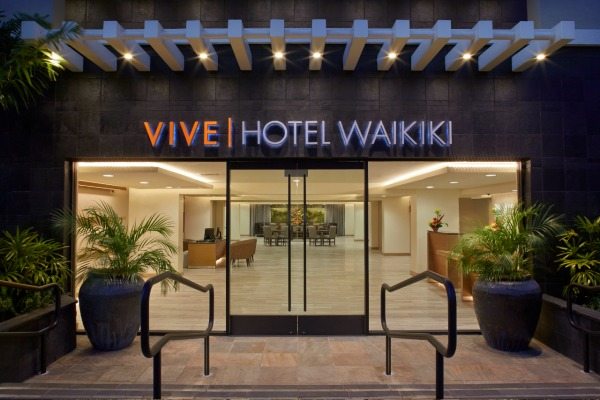 Budget hotels are best to book not because they give you an economical value for the pocket, but they actually satisfy all the basic needs economically. You get everything you need, specially the basics and all at a reasonable charge so that you can spend more on exploring the place and having fun with your buddies rather than wasting it on a hotel you will hardly be in, while you're on your trip. Hawaii has all kinds of hotels for its' visitors. The top 10 budget hotels in Hawaii would be:
1)      Garden Island Inn, at Lihue is ranked number one among the hotels in Lihue. Being a budget hotel is offer amenities you cannot think of getting at the price you pay. It is a recommended stay for a group of friends or a family. The services and guest rooms are impeccable and very well maintained.
2)      Aston Waikiki Circle Hotel, Honolulu a fantastic budget hotel, you won't regret choosing it instead of a luxury hotel. It offers best of service and not to mention the view of the beach beside which it stands.
3)      Dolphin Bay at Lliahi St. Hilo is the best hotel of Lliahi, Hawaii. Here you can cook yourself if you want. A perfect place to stay, if you have to go see the volcanoes. You can also go visit the Hilo market very close to the hotel.
4)      Volcano House, you enter this place you will for while be confused if it is a luxury hotel or a budget hotel. The view is outstanding and the hotel is famous worldwide, because of its' catchy name and services. Everybody wants to stop by the Volcano House to enjoy its services and excellent room service.
5)      Manago Hotel, at Captain Cook is the all time favorite of many tourists. The prices are so low and the hospitality is at its' best. This hotel is very neat and clean, the elegance of it shows this and it is also much appreciated among frequent travelers who stop by budget hotels. They offer different tour packages from now and then.
6)      Kohala Village Inn at Hawii is a nice and comfy as its' name sounds. Perfect for family and group get-togethers and vacations.  You get more than what you pay for. People love this place, they find it home in here. The peace that this hotel has to offer is amazing.
7)      Hilo Seaside Hotel, Hilo is close to the market and so pretty convenient for the tourists staying in the hotel. It is a neat hotel and is loved by its' customers. It also provides breakfast for free with three choices to choose from. The airport is not far at all from the hotel and the prices are just about the best things it offers.
8)      The Kauai Inn at Lihue is too good for a budget hotel. The rooms are nice and clean, hygiene ways it is perfect. The services and accommodation too are worth appreciating. There are even BBQs for the customers to use if they would like to.
9)      Hotel Lania, at Lania City has "Charming" as the word to describe it. The hotel is a gem in Lania, the hidden paradise of Hawaiian. It is a perfect place to stay for a romantic couple or even for a family for that matter.
If you are looking for some economical options in Hawaii stay, do check into these hotels as they are believed to be the best budget options out there. Their rooms, services, facilities and rates all would just be the best for you!