Greek Nightlife Bars, Pubs, Places – Top 10 Places for Nightlife to be spent in Greece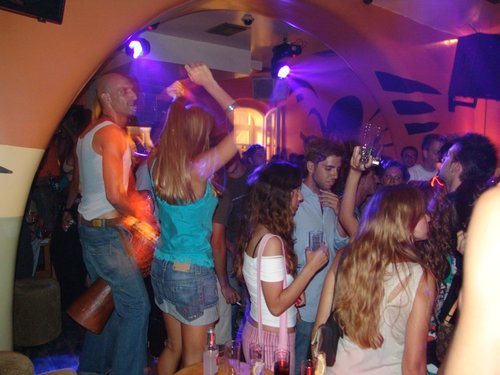 One of the best things about Greece is the nightlife as they are fun filled, lively, enjoyable and highly spirited. Though the country is pretty big on social modesty, they encourage their visitors to have a good time even during the late night hours. Following the social norms and ethics, the nightclubs in Greece are really decent ones that again adhere to the culture by bringing in local music and bands for a treat to the ears of their visitors. During the summer months there are lots of partying that goes on and tons of great clubs to visit. Following are the top 10 places for nightlife to be spent in Greece.
Akrotiri – This nightclub is located in Athens, Greece. It is open throughout the year and outdoors during the months of June through September, everyday from 11 pm to late into the night. It has Miami style decor and caters to thrilling and complicated patrons.
Balux Cafe – This club is also located in Athens, Greece. It has a seaside location and is situated on Asteria's Beach. It has both a pool and a dance floor. This hotspot is popular among tourists.
Baraonda – It is a very luxurious club. The atmosphere is super stylish. Patrons come dressed to impress people. Visitors should grab a bite to eat before heading to Baronda. The club doesn't serve food.
Island club and restaurant – Island is a fashionable club located in the East Attica, Greece. This club is great for those that want a real Greek experience. The club's DJs play abundants cultural music. Along with great food, there are more than 150 Greek wines to choose from.
Letom – It is located in Athens, Greece. It's door opens from night till early morning.  This converted motel is home to underground club goers. DJs spin post punk, electro and Glitterati records.
Venue – It is another Athens, Greece nightclub. It is open only on the weekends. This Athenian hotspot was founded by Vassili Tsilchristos, a legendary club owner. Patrons really looking to do it up should arrange for spots in VIP.
Villa Mercedes – Villa Mercedes is open every day of the week. Doors are open at night till early morning. It is another Vassili Tsilchristos masterpiece. Apart from great music, the club offers open air dining.
Candy – It is located in Malia right on Beach Road. The music is great. The club has 2 dancing stages and 2 bars. Candy puts on a real marvelous lighting show.
Apollo – It is also located on the Malia Beach Road. They have a great dance floor and multiple bars. Individuals looking to party far into the night will find Apollo to be ideal. They stay open later than any other club in Malia.
Cavo Paradiso – This is one of the most well-known summer clubs in Europe, it is situated in the left of the hill at Paradise beach over the Aegean Sea. It is built on stones like a fort with a pool in the form of Mykonos and 2 bars in diverse levels. There is a huge parking room and a canteen outside the club gets a yummy snack before entering. The dance floor is huge in front of the decks.
If you are not a nightclub person, you can just visit these places to know the authentic Grecian music and food; you will not only be surprised with the melodies but will surely have delicious dinner time as well.