My trip to Disney Los Angeles – Dr Prem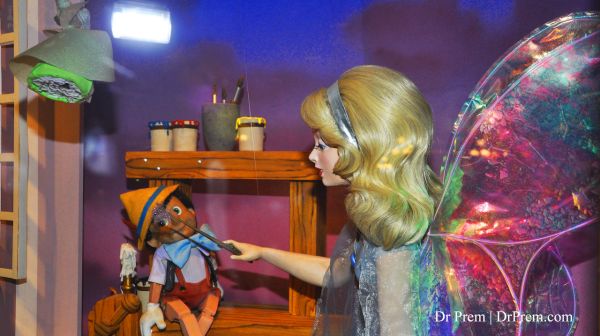 The best destination to go Kiddy with your kids:
Places to stay:
This is the entertainment hub of the world and there is no break for the frenzied activities to come to an end. It is a twenty-four hours of furiously loaded fun fuming mirth that is very infectious the impact of which is too powerful to ignore. Every year tourists swarm in waves to immerse themselves in the ocean of mirth. This theme park is the earliest and the most spectacular of its kind. It has another section of customers, the kids, whose presence or absence would have a powerful bearing on the general ambience. This legendary park is custom designed for the kids although the adults would find it equally attractive salvaging their second childhood from the depths of bygone years. Consequently, the hotel business had been an obviously booming sector offering guests a cozy and relaxed stay. Some of the best places to stay in Disney Loss Angeles are here under:
A) Anaheim Plaza hotels and suites:
Source : Dr Prem's Travel Photography
Located right in the spectacular Disneyland resort and the Anaheim convention centre, this is a wonderfully designed resort type hotel situated directly across the main entrance to the Disneyland resort. It is a stone throw distance from the trading hub and some of the great restaurants serving continental food. The staffs are friendly and hospitable. 24 hours reception service welcomes you at any hour. Other facilities include safe deposit boxes and message alerts. An outdoor Jacuzzi exists to keep you rejuvenated. There is an excellent arrangement for bar/ lounge and rooms are installed with satellite TV, coffee makers and hair dryers. Dry-cleaning facilities and stress busting games rooms are available. All these excellent arrangement comes at competitive price package to make your stay gratifying.
B) Best Western Plus Park Palace:
The hotel provides a complimentary continental breakfast that would start your day with an added enthusiasm and power. This is a conveniently located hotel from where you have an easy access to Disneyland. You and your family can relax in an outdoor pool sipping leisurely from your glass. There is a gift shop, 24 hours reception service, a guest laundry and a free parking lot.  Spacious rooms are complete with microwave, satellite channel TV with Disney channel connection, coffee maker, a refrigerator and a free WI-FI connectivity. This hotel is ideal for tourists travelling with a large family where kids make up a substantial number. Mini suites would take care of the issue and can accommodate up to six kids for a night's sleep.
C) Howard Johnson:
The unique feature of this kids-friendly hotel is the existence of a state- of- the -art water playground that will keep your children in high spirits with adrenaline kicking at a fast pace. The pirate water playground is located on site and fitted with slides, a pirate ship and water cannons to keep your kids charged with high voltage mirth. There is a Castaway cove as well. It has facilities for free WI-FI, free parking space and free in-room Laptop safe. The hotel is spacious with internal walkways and a wonderfully groomed garden. Rooms have 37″ LCD TV. The food is amazing.
Source : Dr Prem's Travel Photography
D) Hilton Anaheim:
This hotel is located beside the Anaheim convention centre in the center of the Orange County just over a km away from the Disneyland. The hotel has the arrangement for organizing large events including two ballrooms of large capacity, spacious sundecks and a number of conference halls. There is an indoor adult pool for you to unwind and a fitness centre with the latest gym equipments. There are facilities for spa treatment for you to relax, and your kids have a kids club to make new acquaintances. It has special Disney view rooms from where you have a clear view of dazzling fireworks. The food is unquestionably great.
E) Alamo Inns and Suites:
This is on a little low-price range but no less in terms of quality stay or services provided. Rooms have microwave and refrigerators. Among other facilities, an outdoor pool, indoor spa, laundry facilities, a free parking lot and a complimentary continental breakfast are available. The suites are cozy and spacious enough to accommodate a family with kids.
F) Roadway Inn main gate:
Located within a short walk away from the Disney land, this is a double star hotel charging you prices for single star facilities. Rooms have refrigerator and microwave. Complimentary breakfast is available.
Disney Loss Angeles – Attractions:
Source : Dr Prem's Travel Photography
The attractions in Disneyland Los Angeles cannot be simply matched with other entertaining destinations so far as theme park concept is criteria for judgment. The scale of entertainment is enormous and so is the packed excitement and pleasant shock of surprises which only a mega thrilling project like Disneyland can offer. The attractions are multiple and varied. The unique feature to reckon is the quantum of innovation that has been designed with a quality of vision and engineering feat to make Disneyland Los Angeles a memorable experience for both kids and adults alike.
The following attractions of Disneyland worth a mention and here we go:
A) Adventure land:
This is a thrilling exploration through dense woodlands where you are accompanied with Indiana Jones; so be ready for the kind of high adventure awaiting you along tropical rain forests. You have an opportunity to cross a jungle river infested with crocodiles. The boat ride is as exciting as it is perilous. Your next station would be the Tarzan's treetop nest where you may be greeted by a nameless wild bird. Then there are more surprises. As you grope your way through tall grasses, all on a sudden the rocklike figure of an awe-inspiring American Indian chief pops up from nowhere. You freeze with fear and instinctively fall on your knees, close your eyes and bend yourself. Then the chief is gone as your eyes open! It just vanishes into the Selva green from where he appeared. You have no clue to his disappearance, but you are amazed. Adventure land gives you a kind of wild fun that you consider yourself lucky you had made it to Disneyland Los Angeles.
B) The Critter country:
This was initially called the 'bear country ' until 1988, and this zone is situated near the rivers of America. Apparently, the quietest part of the park, this is an ideal place for taking a brief nap under the shades of fronds on a hot sunny afternoon. There is a fair chance you stumble upon a nuisance varmint. You might as well join Winnie the Pooh and his gang on a moody exploration along hundred acres woodland in quest for honey.
C) Fantasy Land:
This dreamland is a direct lift off the fairy-tale comic strips and brings out the wonderful childhood story books to real life experience. Fantasy land is located just beyond the sleeping beauty castle and would tempt you with its stunning architecture, real life cartoon characters and memorable rides. It will bring out the child in you.
Source : Dr Prem's Travel Photography
D) Frontier Land:
Here an old west town stands amid a wonderland to give you enough thrills. Enjoy the rides and boat cruises and witness an old stage show packed with loads of fun. You may shoot up Boot Hill and enjoy an amazing laser shooting.
E) Main Street USA:
On entering this blissful zone, you will find you might have been transported into the early 1900s by a time machine. This busy hub is modeled on Walt Disney's childhood town Marceline, Missouri. Shops, restaurants and transport vehicles belong to bygone days. Main street windows display names of people who helped Disney realize his dream of building Disneyland.
F) Mickey's Toon Town:
This is the right place for the kids with cartoon gimmicks and gadgets designed for them. This is a fancy fairy land where the rides will run a riot of fun among the kids. Here your kids make friendship with cats and dogs and have an amazing ball. There are hilarious surprises at every corner. Everything you see here will inspire you to lay your hands on prodding, pulling, pushing and poking.
Things to do:
Source : Dr Prem's Travel Photography
Disneyland Los Angeles is a hub of a multitude of fun activities that will make you feel it is the happiest place on earth. However, the ecstatic indulgences are ubiquitous once you enter this dreamland. Which activities to go for, and which to forego would be a matter of choice and a difficult one indeed. You need to be selective as your timeline is limited. You are not surely going to spend an eternal span in Disneyland alone plus you have financial restrictions.
After exploring the pros and cons of a family trip to Disneyland, we have very carefully selected some essential activities to make sure your visit to the Disneyland Los Angeles would make you feel that you have really been in "The happiest place on earth ". Here we go:
A) Story book Land Canal boats:
Here you have a very thrilling adventure where you encounter an open country side, gorgeous castles and reference to Disney characters. There is an awesome boat ride in the Disney fantasy land which you must never ever miss. You meet the Lilliputian manifestations of Geppetto's workshop and explore the seven dwarfs' cottage. It is a high voltage fun-filled experience for the adults and kids alike.
B) Finding Nemo Submarine voyage:
This is a marine voyage full of color and thrill. The marine world comes alive with its entire splendor triggered by the South Pacific Ocean floor flora and talking fauna! All you do is plunge deep in a hi-tech submarine and explore the coral reefs under the blue. You have Captain Nemo, Dori, Squirt and the entire bunch of crew that featured in the movie itself. It is an awesome experience! Spewing undersea volcanoes, schools of jellyfish and monstrous squids will be with you to give you the electrifying jolt!
Source : Dr Prem's Travel Photography
C) Master's Junkyard Jamboree:
This is a carnival unlike any you have previously seen. Anthropomorphized tractors ply around to whip you crazy, and you find the fun charged ambience only deceptively enticing. The environment is designed among Americana – bric- a-brac and there is this music as well taking on a country tune.
D) Muppet Vision 3-D:
Here you enjoy a 3- D version of the Muppet show. The classic characters get into a variety of hijinks both on and off-screen and you will be enchanted to figure out the likenesses of Statler and Waldorf by use of hi-tech robotics. There will be penguin orchestra or puppet guest that will force a riot of laughter from your kids. You can't join the gang soon after.
E) Mackey's fun wheel:
This 160 feet tall wheel with sliding gondolas would take your breath away. It not the kind of equipment you would possibly encounter in an average carnival. Take your position on the stationary gondolas and enjoy an out and out view of the park. But the swinging gondolas are more thrilling and offer you more adventurous rides. The weave through the wheel is a kind of hanging rollercoaster-like track. You get an enchanting vision of the pie-eyed Mickey plastered in the centre of this mega wheel.
Source : Dr Prem's Travel Photography
F) Enjoy a mountaineering experience:
It is all right here. The lofty peaks, the meandering terrains, the dangerously looking cliffs and the deep crevices. Try out the intense thrill of riding the Matterhorn plus space, splash and big thunder mountains coming your way in a series. It is tough and challenging and mostly it is unrestricted fun.
G) Do the ' goat trick ' on Big Thunder:
The second hill that has snakes in it awaits you with a basket full of activities. All you do is spot the Billy goat which is visible on your right. Fix your stare at it and don't take your eyes off the creature. Wait for some time and enjoy the strange kind of dizzy feel.