'Bringing Oxygen to City Life'
'Bringing Oxygen to City Life'
"Agro- Tourism"
A legend, friend and human being


Born of wedlock of Kr. Manoranjan Singh ji (popularly known as Babuji) S/o Thakur Saheb Makkhan Singh Ji of Amour and Kunwarani Satayvati Singh ji D/o Thakur Saheb Sultan Singh Ji of Kataura Bujurg on 13th September, 1945 in erstwhile Kaycee Colony Hospital, now known as General Hospital of Hind Lamps Ltd., A Unit of Bajaj Electricals at Shikohabad.
He studied initially in Kaycee Primary School and later in AK High School and Narain Intermediate College, Shikohabad. He qualified in Electrical Engineering and held membership of professional institutions like Institution of Engineers (India), Institute of Plant Engineers and Indian Institution of Automobile Engineers (India).
His professional career spanning more than forty four years has been most satisfying experience of mix of Public and Private sector. Because of his hard work he rose to Sr. Management Executive and CEO of the industrial enterprises. He had the privilege to work at Agra, Haridwar, Modinagar, Rae Bareli, Manakapur (Gonda), Lucknow, Banglaore, Gurgaon and New Delhi.
His professional life did not come to an end since few of his well wishers wanted him to continue. Today, also at the age of 64 Yrs., he is Chief Executive Officer/President of a Telecom company and Advisor to many industries/establishment in the field of Telecom and Power. He maintains a good physical routine and thus looks much younger than his age. Many of his friends envy him for winning this appreciation. In fact, on the eve of his superannuation in ITILtd., a lady colleague mentioned in her farewell speech " though he retires from the job, this is not retirement for him since he is young at heart and he will carry on the batten for many more years". This proved right so far.
It was during this period he felt a strong urge to serve the people and discover roots back home. This led him to his village Amour, near Sirsaganj in Shikohabad Tehsil now in Ferozabad District of U.P. where he has agriculture and other land holdings.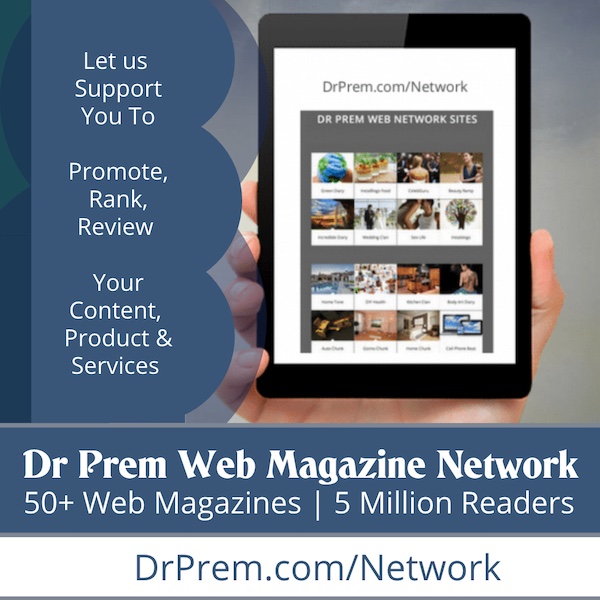 He has to his credit NGOs working and looks after needs of "Organic Farming and Toxic Free Green Agriculture".
He has started publication of a local weekly news magazine named "Amour Sandesh", which primarily takes care of political and other social/developmental aspects of the region.
He desires to run and manage a high class "Horse Breeding Centre" in future besides running summer camps for training in horse riding for younger generation.
He is a dedicated and pursues his goals untiringly. He is positive and result oriented person. He constructed properties in Lucknow, Rae Bareli, Bhopal and at Ghaziabad. The properties of Rae Bareli and Bhopal were disposed off since it posed problems of proper upkeep and mintenance. He is responsible for construction of "Amour House" at Village Patsui. He loves heritage buildings but has, however, not been able to save heritage havelis in the village which have crumbled with the passage of time. A lot of people say in the area that he has been like his grand father.
There is a foundation in the village named "SPSINGH FOUDATION", which takes care of social engineering of the village.
He is visionary and has businessmen like acumen.
He is widely traveled and well read person. He has visited host of countries to name a few are UK, Belgium, Switzerland, France, Germany, Spain, Rome, Ukraine, Russia, China, Philippines, Bangladesh, South Africa, UAE (Dubai/Qatar), Sudan, Nigeria, Egypt, Ethiopia, Kenya, Jordan, Afghanistan etc.
He has poetic and literary interests. During his child hood he was a keen reader of Hindi and English literature. He is moved by the writings of Ravindra Nath Tagore, Harbans Rai Bacchan, Mahadevi Verma, Maithili Sharan Gupta, Subhadra Kumari Chauhan, Sumitra Nandan Pant, Babu Devki Nandan Khatri, Durga Prasad Khatri, Dr. Rahul Sankrityayan, Shakespeare, John Keats, Robert Louis Stevenson, Rover Frost, Irving Stone, Pearl S. Buck etc. James Hadley Chase's novels were always on high side with him for lighter reading.
He loves light music. He is very fond of Ghazals and old Hindi movie songs.
He has been immensely impressed by his child hood teachers namely Late S/Shri Manohar Lal Saxena, Chedda Lal Saxena, Chandra Pal Singh Chauhan and Hem Raj Singh Rajput.
He has great likings for people like Raja Kr. Anand Singh ji, his Kakka ji Late Kr. Devendra Pratap Singh (Lallan Saheb), Kr. Kirtivardhan Singh alias Raja Bhaiyya of erstwhile Manakapur estate in Gonda District.
He has great liking for people like Muzaffar Ali, whose contributions towards films and fine arts are worth to mention. While watching Hindi film "Vivaah" he got fascinated by the back ground music scored, which had typical touch of village folk tunes of sawan ke geet, songs sung on the occasion of marriages and rasiya. Even today, when ever he visits home
town and listens to the music of nagadas of Nautanki being played during sleepy nights his heart beats aloud.He vividly remembers the mela of Madanpur and Bhawni Maiyya at Etawah which used to be held during summer time. Since he lived more than thirty five years in the region of awadh he got varied exposure of rich and lively culture.
He has been a sports man. He had represented UP Boys in Hockey way back in sixties. He loves Cricket, Football, Volleyball and has been a keen player of indoor games like Badminton, Table Tennis etc. He remembers his forays to Ferozabad, Tundla, Agra, Mainpuri and Etawah to play matches of football and Hockey. Very luck he is to find old child hood friends who have since now settled in and around Delhi, Ghaziabad, Noida etc.
He plans to initiate in a big way "Agro Tourism", which will prove to be big booster for promoting cultural and rich heritage of the region apart from bringing opportunities to the locals for participation for growth on mutual agreed conditions. This will provide much needed break from strenuous schedule to the city habitats. They would be given exposure of village life as well as they can try to do things which they have not done in the past like driving bullock cart, harnessing fields, irrigating, nursing the horticulture/floriculture farms etc. This would provide fresh Oxygen to the lives of the people of urban areas. We have to see and ensure how best we can use our heritage and important places like Bateshwar, Padam etc. One has to find solutions by extending "Golden Triangle" covering Agra, Jaipur and Delhi so that the richness of Brij Bhumi can be well exploited.
Sacred Ghats of Holi River Yamuna at Bateshwar
This area has seen enrichment of Agriculture but no serious effort has been made either by the State or by locals to promote value based "Brij Bhumi Culture" and Fine Arts. Politicians' by and large has been enjoying fruits of power but have really not behaved as "Change Agent" for bringing over all improvements. In fact, politicians have acted in their own interests and worked to divide the society on the basis of colour, creed and caste. This region has good educational base in the sense number of Post Graduate/Graduate/Intermediate Colleges both for Boys and Girls covering by and large all faculties of education system but hardly any opportunity exists to serve mother land. All students per force have to go out in search of employment and once they go out. They go out, never to return. This has lead to mass scale uprooting and many literates have vanished from the villages. It leaves villages in bad shape with no future for any economic activity. A lot need to be done so that people can return to their mother land. Luckily, the area is so fertile and has self economic support system. Ferozabad, Shikohabad, Makhhanpur or for that reason have not seen any major industrial development except these continue to do what they were doing in past with little improvements. Roads and improved communication takes care of basic needs but lot has still to be done on the front of bringing all-round improvement in Power/Health & Nutrition/sanitation. Of course Law and Order needs to be improved as it has been dacoits infected area and any room will give encouragement to anti social elements.
Ferozabad, Glass city of India, is well known. But products have to hit road on international front with lot of improvement on the quality.
Family: Background
Family seeks its root and connectivity to Jaisalmer. Long back our fore fathers shifted. Initially first settlement came in Dholpur (Raj.) and from there about three hundred years back migrated and settled in Village Amour. It was during the British period that the construction work of "Upper Ganga Cannal" was taken up. It is learnt that family played important role in construction of this canal. In fact the bridge construction of "Amour ka pul" was assigned to the family which was successfully completed. It was during this period Thakur Saheb Nagarjeet Singh ji constructed the first hvaeli for the family during the year 1835. This haveli still is in use of the family and stands tall as testimony of time. Many parts are perished but still carry good old charm. The construction practices deployed were to match the local needs. Later, in the year 1935 our grand father Thakur Saheb Mehtab Singh ji eldor brother of Thakur Makkhan Singh ji constructed another haveli known as "Popoular Relief House-Nirbal Sevak Sadan".

Remaining Ruins of "Popular Relief House-Nirbal Sewak Sadan"
This famous home served villagers and poor people of the locality during their hour of needs. Apart from this, Thakur Saheb Mehatb Singh, after leaving Zamindari to be looked after by younger brother Thakur Makkan Singh ji,, took up on himself the task of setting up business and purchased 25 bighas land close to Shikohabad Rly. Station and constructed a large palatial haveli for the family besides other residential Qrts. for poor and displaced people, who came as refugees from Pakistan. A good number of people till date live in these Qrts and enjoy decent living. This hamlet is a great relief for locals. At one time, this was self sustaining Small Township and had its own Primary School, Post Office, Power Generating Station, Floor and Oil Mills etc.
Thakur Saheb Mehtab Singh ji was blessed with two sons Kr. Kamal Kishore Singh and Kr. Brij Raj Kishore Singh. While Kr. Brij Raj Kishore Singh was a leading Advocate, the elder Brother Kr. Kamal Kishore Singh ji looked after business and social aspects. The successors are staying in above mentioned haveli (which has now been built to suit present days requirements of the family) and enjoy respectable positions in Govt. jobs and trade. Kr. Manoranjan Singh is the eldest in the family. He led the family traditions from front. Even today, he is a living legend at the age of 89 yrs. He keeps his routine of going round and meeting various people.
Family had Zamindari spread over to number of villages.
Our father Kr. Manoranjan Singh ji played active role in Indian freedom struggle and later as Member of Indian National Congress. Knowing him fully well and his inspirations drawn from Netaji Subhash Chandra Bose, people used call him as "Azad". He was deeply involved in developmental activities of Amour, Nagla Jeevan, Patsui, Darigapur and nearby villages. He has been instrumental in bringing new crop culture for the benefit of the villagers. Potato and now farming of Horticulture produce like Banana etc. are his brain chilled. Potato crop is a cash crop and with this local Agriculture got big boost. Today, it is noticed as an economic turning point for whole region. Kr. Manoranjan Singh has to his credit many other achievements in village Panchayat movement and bringing forward the down trodden members of the society. He always worked for betterment of the education of the villagers and favored implementation of new & progressive ideas.
All through his life he used clothing's made of khadi. In his hey days, he will spend hours in weaving at Gandhi Charkha.
He made good friends in all communities and for him color, creed and caste had no role to play. He believed in casteless society.
PHOTO GALLERY
Kr. Manoranjan Singh ji at his Agricuture Farm near Village Patsui


File Photograph of the friends of Kr. Manoranjan Singh ji
S.P.Singh with Shri Ram ji at his village Agriculture farm
Family Home "Satyavrat Sadan" in Gomati Nagar, Lucknow
HISTORY: FEROZABAD
The ancient name of this town was Chandwar Nagar. The name of Firozabad was given in the regime of Akbar by Firoz Shah Mansab Dar in 1566. They say that Raja Todarmal was passing through this town, pilgrimage to Gaya. He was looted by robbers. At his request, Akbar the great sends his Mansab Dar Firoz Shah here. He landed near or about Datauji, Rasoolpur, Mohammadpur Gajmalpur, Sukhmalpur Nizamabad, Prempur Raipura. The tomb of Firoz Shah and ruins of Katra Pathanan are the evidences of this fact.
Mr. Peter, who was the businessman, related to East India Company visited on 9 August 1632 and found the town in good condition. It is written in the gazetteer of Agra and Mathura in 1596 Firozabad was upgraded in a Pargana . Firozabad was bestowed to Nabab Sadulla as jagir, in the regime of Shahjahan Jehangir ruled since 1605 to 1627. Etawah, Budaun, Mainpuri, Firozabad were under first class mansabdar of emperor Farrukhsiar.
Bajirao peshwa looted Firozabad and Etmadpur in 1737 in the regime of Mohammad Shah . Jats of Mahawan attacked Faujdar Hakim Kajim at Firozabad and killed him in 9 May 1739. Jats ruled Firozabad for 30 years.
Gajuddin , Hidayat Vaksh son of Alamgir second his nephew and Mirza baba the son in law , came to Firozabad .Mirza Nabab Khan stayed here till 1782. In the end of 18th century Firozabad was ruled by Himmat Bahadur Gusain with cooperation of Marathas.
The French, Army chief of Marathas D. Wayan, established an ordinance factory in November 1794. Mr. Thomas Traving also mentioned this fact in his book "Travels in India".
Marathas appointed his Subedar Lakwadads here who made a fort near old tehsil , knows at present Garhi .
General Lek and General Vellajally attacked Firozabad in 1802. In the begning of British rigime Firozabad was in Etawah district. But after sometime it was attached to Aligarh district. When Sadabad was created a new district in 1832, Firozabad was attached to it. Later on 1833 Firozabad was finally attached to Agra. In 1847 the business of lakh was flourishing at Firozabad.
1857, freedom–fighting , Chauhans of Mainpuri , Jamidar of Chandwar , with local Malahs , look active parts in it . Famous Urdu poet Munir Shikohabadi too was sentenced to Kala pani by East India Company Government.
People of this city took part in "Khilafat Movement","Quit India Movement" and "Namak Satyagrah" and went to the jail during national movements.
In 1929 Father of Nation, Mahatama Gandhi, in 1935 Semant Gandhi in 1937 Pandit Jawahar Lal Nehru and in 1940 Netaji Subash Chand Bose visited Firozabad.
Firozabad district was established on 5/2/89.The District is connected by rail and bus to major cities. The nearest Airport is Agra. Longitude is 78 degree of east and latitude is 27 degree of north. The height is above mean sea level 164.467 meter.
The boundaries of district touch Etah district in north and Mainpuri and Etawah in east. The Yamuna River makes its southern boundary. The area of district is about 0.8% of total area of U.P. and population is 1.1% of total population of U.P. Aproximately 73.6% population is living in rural area. It has severe winter and summer seasons. Mostly district is plane and its slope is from north-west to south.
History: SHIKOHABAD
The town is apparently named after one of the famous personalities in Mughal era called Dara Shikoh. In its present form, the town hardly has any recognizable evidence of that era.
Accessibility
The nearest airport is 65 km away at Agra. Shikohabad Junction is well connected to Delhi, Kolkata, Mumbai, Agra, Kanpur, Farrukhabad and Lucknow by rail network. It is also well connected by road with all major cities of state and region as it is located on NH-2, the longest Highway of India.
Demographics
As of 2001 India census[2], Shikohabad had a population of 88,075. Males constitute 53% of the population and females 47%. Shikohabad has an average literacy rate of 65%, higher than the national average of 59.5%: male literacy is 71%, and female literacy is 58%. In Shikohabad, 15% of the population is under 6 years of age.
Shikohabad, despite having given many renowned leaders to the state stands testimony to the backwardness of the region and the leaders have largely remained unconcerned about the opportunities going past this fertile area. It is, however, famous for its colleges and facilities for higher education. Though it is a small town but, in addition to a large number of intermediate colleges, it also has four degree colleges namely; Adarsh Krishna Mahavidyalaya (formerly known as Ahir College), Bhawani Devi Maheshwari Girls Degree College, Narain Post Graduate College and Paliwal Degree College. These colleges offer a plethora of courses in Science, Arts and Agriculture streams. Students can enroll for any stream for their graduation or post graduation and all the colleges are affiliated to Agra University. Students from all nearby districts as well as those from other states come to study here. People are mostly engaged in agricultural activities and the rest either take up teaching as a job or join Indian Army / Air Force. The common thread that binds all of them together is their obsession with politics and the resultant power play.
The city also has one of the oldest Bulbs and Electric Tubes manufacturing unit named HIND LAMPS Ltd. The company is now owned by Bajaj Electricals. The vast factory premises also have a residential area with all modern amenities of a township. This industrial unit has been giving a major boost to the business of traders and other service providers in the city.
Bateshwar, famous Hindu pilgrimage of Lord Shiva, and also a famous Jain Tirth on the banks of river Yamuna, is situated 22 kilometers away from Shikohabad.
Shikohabad falls under Taj Trapezium Zone. Shikohabd and Bateshwar are well connected by road. There is also a road link between Sirasaganj and Bateshwar, which passes adjoining Village Amour.
It is said that every year Dacoit King Man Singh of Gadhi Village along with his gang including Lakahn and Roopa used to visit Shiva temple during Kartik month fair(mela) and offer prayers with Brass metal Ghanta tied to the pipal tree inside the Mahadev temple complex. Police used to make heavy banodobast but had never been able to lay their hands on him.
Shikohabad has the unique reference of sending Chief Ministers for the U.P. State namely Mr. Ram Naresh Yadav Yadav and Mr. Mulayam Singh. It is here Mr. Mulayam Singh studied in Ahir College (now known as Adarsh Krishna College). There is large population of Yadavs in and around Shikohabad. This particular community has grown with the passage of time and today they hold key to electoral power.
Mahatma Gandhi ji, Pt. Jawhar Lal Nehru and Shri Lal Bahdur Shasthtri ji paid visits to this city. Many other important national leaders also visited this important town from the point of view of education and economy.