Best travel startups to look for in 2015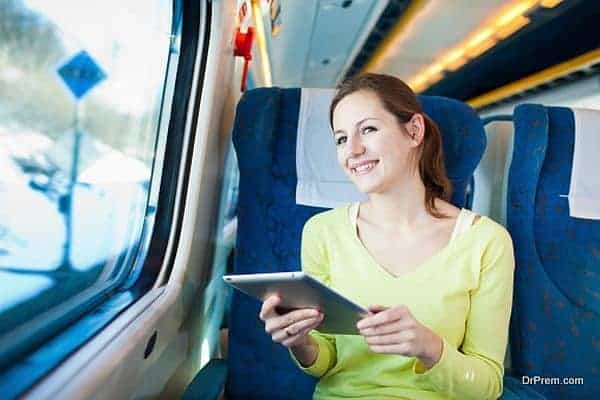 Tourism industry is on the rise these days and a large number of travel startups are hitting the industry to make the travel bookings quick and easy for travelers. In the past few years, we have witnessed a surge in online travel bookings due to easy availability of internet in different parts of the world. To reap the huge potential in tourism industry, structured travel companies are fast replacing local travel agencies or agents to help travelers plan and book their holiday online with just a click of a button.
We see a new travel startup or company being launched virtually every day. Most of these companies fade away, as they appear, with time, while others stay there to rule the industry and assist travelers to make their holiday a memorable experience. Here we have listed some of the best travel startups to watch out for in 2015.
Trip4real:
Image Source : Seetio
Founded in early 2013, Trip4real is a travel company based in Barcelona that brings local communities closer to the travelers visiting the country from different parts of the world. Featuring a simple design and easy to navigate interface, the trusted community site offers locals a platform to display their tours and activities, so that travelers can choose the right one according to their likings quickly and easily. The popularity of Trip4real can be gauged with the fact that they have managed to raise the investment of around $3.1 million in just two years.
Stayzilla:
Image Source : CloudFront.Net
Based in India, Stayzilla is one of the most promising online marketplaces for rentals in the country. As the name suggests, Stayzilla has access to hotels and guesthouses in even the remotest of "zillas" (districts or counties) in the country. Other than accommodations, including lodges, hotel rooms, home stays and guesthouses, the travel company incorporates a healthy or well-balanced diet in their packages for travelers. Designed to cover all the major tourist destinations throughout the country, Stayzilla provides both luxury and low budget accommodations to travelers from different parts of the world.
Snaptrip:
Image Source : MeltyBuzz
Established in 2014 in London, Snaptrip is a promising travel startup that helps travelers choose the perfect holiday at reasonable prices. Offering a wide range of cottages in and around UK and Ireland, the travel company has something to offer to travelers with different budget range. With holiday properties developed by the company on their own, Snaptrip is one of the leading sites that allow last minute holidays in the UK. In the past one year, the company has managed to raise around $1.4 million in two rounds of funding.
Room 77
Image Source : AndroidAuthority
Designed to offer best hotel deals to travelers from across the world, Room 77 lets users compare the prices of hotel rooms and other accommodations available through different travel agents or agencies online. The online hotel marketplace has over 200,000 hotels in its inventory, allowing travelers choose the best rooms or lodges according to their needs and budget. For high-end customers or travelers, Room 77 offers some of the best deals at prime locations in different parts of the world.
Tripoto:
Image Source : PlanBMatters
Not essentially a rental or hotel booking marketplace, Tripoto helps travelers share their travelling experience with each other and is on its way to become the leading crowd-sourced travel content source on the web. People looking to discover remote places, new trips and travel itineraries can read or go through the pas experiences of other travelers who have been there in the past. Being one of the largest communities of travelers worldwide, Tripoto lets people share credible information of some of the isolated destinations to help fellow travelers.
With the booming travel industry, we see several travel companies or startups emerging and making their presence felt in the market or on the web to assist travelers find best locations and book hotel rooms quickly and easily.