Best attractions to visit in the Venice, Italy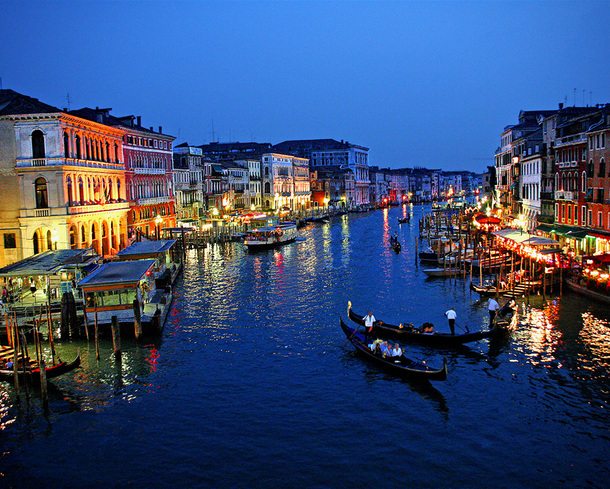 Venice is one of the popular cities in Italy that include variety of tourist attractions. You can easily visit some top places in the city.  People are travelling from far and near places in order to get some relaxation.  You can now take out some time and visit Venice in Italy to explore various interesting places and get a stress free environment.  You can shop and also do many free things in the city of Venice. The night life as well as day life will be very fascinating for the tourists visiting the city of Venice.
Popular tourist attractions in Venice
Piazza San Marco
Tourists visiting the city of Venice must not miss the view of Piazza San Marco as it is the city's main meeting place.  This place is lined by various numbers of the museums, cafes and many interesting shops. You will also be very happy to have a glimpse of its Architecture. The sea adjoining the place is also very beautiful. Doge's Palace is another important place to be visited.  The place is also occupied by the judicial branches, Venice's executive and legislatives.
Rialto Bridge
This is an ornamental stone bridge present in Grand Canal of the city of Venice. It is one of the famous bridges in Venice which is visited by millions of tourists visiting Italy. It has become an icon in Italy. You can take a stroll over the Rialto Bridge and take a look at attractive shops inside the market.
Basillica San Marco
Doge's Palace is a dedication towards Venice's main basilica and Venice's patron. You will be able to have a look at the architecture at Basillica San Marco and explore the treasures inside it. Some of the interesting things that is available inside it include paintings of the leading Venetian artist and glistering Byzantine mosaics.
Galleria dell'ACcademia
Tourists visiting Venice will be very happy to known about a wonderful place that includes the artworks of Paolo Veneziano. Galleria dell'ACcademia also includes the artwork of the Titian and Tiepolo. The tourists visit this place from other parts of the world and agree this to be one of the top museums in Venice.
Other recreational stuff to enjoy
Apart from viewing number of tourist attractions in the city, you must also enjoy some recreational activities to explore and enjoy. Individuals availing Gondola ride will be doing something really romantic. You will be able to explore beautiful buildings and bridges through the networks of canals in Gondola ride.
If you are among the people with modern way of thinking, you will definitely have a chance to enjoy Peggy Guggenheim collection. Those are exclusively for the modern art lovers. You will be able to view the artwork of the 20th century paintings. Some of the name includes de Chirico, Pollock, Mondrian and Klee.
Best festival in Venice
Venice is also quite famous for its festivals.  One of its famous festivals is known as Carnevale. It is also spelled by many people as carnival. People staying in Venice celebrates this festivals for several weeks by putting masks, typical dresses etc. Fun frolic and entertainment is a part of it.
---