Amazing destinations you should visit for the thrills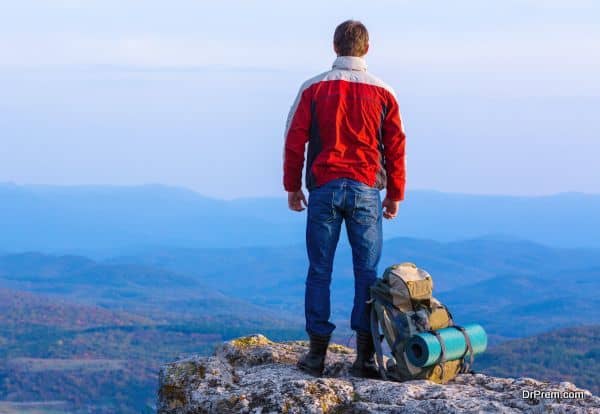 For some people, vacations are not just about relaxing and visiting tourist's spots. They want some thrill and excitement. They want to get involved in activities which will add a touch of fun and thrill and pace in their lives. They like being a part of adventure activities which will add zest in their holidays. Here are some such places where one can be a part of some of the most thrilling activities.
Zipline in the Swiss Alps
Swiss Alps brings before our eyes some of the most beautiful locations. But there is much more to Swiss Alps than just beauty. It is one of the best places tozipline. Zip-lining is a reallya wonderful experience. It mainly has a pulley,a cable and it makes one travel from the top to the bottom using gravity. It is one of the most popular adventure activities in The Swiss Alps and one of the best ways to combine adventure and sightseeing.
Volcano Boarding on Nicaragua
Image Source : Thekarmicpress.Com
In this adventure activity, one has to race down an active volcano at a fairly high speed. This adventure activity is carried out at Cerro Negro which is an active volcano in Nicaragua.You can either use a snowboard or a sledge but a snowboard is a much better option as it allows one to take those twists and turn. One-piece suit is given for protection as the volcanic rocks are slippery and also create lots of friction. Sit on the board and hold the rope and zoom away through the rocks but you also need to be prepared for crashes.
Zapcat Power Boating in the UK
Image Source : Zapcat-Experience.Co.Uk
This is one of the most amazing experiences that an adventure lover can have. It is an activity where you can actually spend more time in the air in a boat than in water. These powerboats which are also known as the Zapcats provide an absolutely thrilling experience in serene waters and can actually be quite an adventure in waves. There are professional companies who will impart the required training and provide all the safety gear to you before you venture out into this fun activity.
Go Highlining in Moab, Utah


Image Source : Spreadstoke.Com
If you want to walk on a moving dynamic rope, then high-lining is the right activity for you. One of the best places for high-lining is Utah. The canyon in Southern Utah is the right place for the high-lining. It has several spots from where several ropes can be set up. Several adventure enthusiasts can enjoy the adventure sport at the same time and it is truly a world class experience.
Hiking in El Caminito del Rey:
Imagine yourself on a steel beam and a river several feet below that beam. This is exactly how you will feel when you go Hiking in El Caminito del Rey. The place has several spots where the structure has collapsed and steel rods are inserted here. Mostly the steel rods are rusty and make things all the more difficult. But that is what adventure is all about. Remember that though beautiful the risks involved is pretty high and one has to be prepared for the worst.
6.Hang out in zero gravity with Zero-G
Image Source : Miami.Com
This is the best way to get that zero gravity experience of outer space. The package includes 15 maneuvers. Each exercise gives that zero gravity experience. These workshops provide training,merchandise and also completion certificates.
One of the best ways to experience challenges is through adventure activities. Though they can be exciting remember that you take the required safety precautions and perform the activities only under the guidance of an experienced trainer or instructor to avoid any risks.