5 Amazing family walking-tour destinations for you to pick in 2015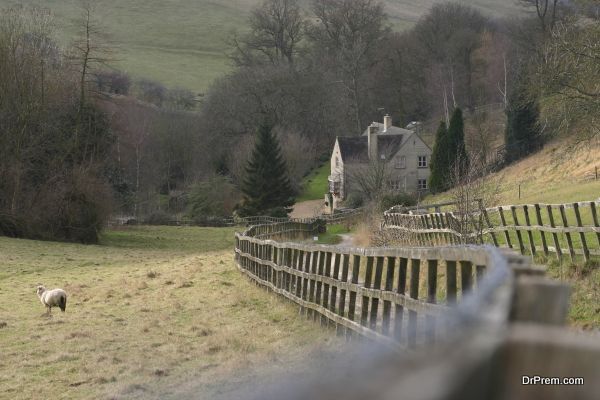 Walking tours accrue a set of stunning multiple benefits where the beneficiaries are both the tourists and the destination themselves. It is a healthy and pollution free exploration on foot that you can share with your entire family. It is an eye opener bringing in a first hand exposure to the enchanting sceneries, cultural and historical feats of a destination that you have had always dreamt of. All you need is an honest and knowledgeable guide.
Put on a pair of sturdy footwear and start your trip in these fascinating locales:
1) English Cotswold walking tour:
Cotswold walking tour is perhaps the best of its kind. The tour on foot would take you through the serene English country side with great landscapes. The stone houses in shades of honey shades and the gentle hills in the distance bring in an exquisite appeal as does the traditional manor houses. Cotswold walking tour takes you along an 800kms of pristine rustic milieu of incomparable beauty. You enjoy an unrestricted liberty of absorbing the very essence of English culture. The main highlights of the tour are the arts and crafts tour having an impact on historic English gardening and unspoiled English country side. The winters are relatively less crowded and hotel prices are low. But winters are great for refreshing rambles and you will enjoy breaks at roadside pubs with fire places. In spring, you will get to enjoy the sight of flocks of spring lambs and country side daffodils. You can book you schedule and through the Cotswold websites.
2) Great Smoky Mountains, US:
Smoky mountains are an amazing enigma shrouded in blue gray puffs of smoke. This chain forms the southern fringe of the famous Appalachian range offering a splendid opportunity for walking and hiking trips. Home to the Cherokee Indians, this travel destination covers an area of 500000 acres. The ramble takes you through a track laid with elements of natural and historical significance. The trek itself is amid pristine environment where you enjoy twittering of birds amid breathtaking mountainous landscape while breathing in pure oxygen, which is immensely healthy for you and your family.
3) Quebec, Canada:
Just nearby the bustling Canadian city of Quebec, we have a rare opportunity of a refreshing walking tour that gives you an awesome exposure to Canada's natural wealth of forestry and a rich French-Canadian cultural heritage and a fine blend between the two. The chief attractions are the Saguenay Fjord estuary, which is a splendid confluence of sea water and fresh water sources. Then you have the eye catching sight of the choppy waters of St Lawrence River breaking into the magnificent cliffs formed of granite stone. The enchanting Saguenay national park is a world heritage site and has heaps of wonderful surprises for you and family.
Lofty granite peaks, beautiful lakes and rolling waterfalls give you and your family a healthy and pollution free journey into nature. Just pack your luggage and motivate your family for a gratifying retreat into the heart of nature.
4) Cloud Forests of Costa Rica:
A refreshing walking tour through the cloud forests of Costa Rica is a lifetime experience for you and your family. The unique feature of the forests that draws walking tour enthusiasts is the suspended shrouds of sublime clouds lying atop a canopy of tropical forest in a coastal mountainous country. Walking on foot, you will explore waterfalls, lagoons, craters and a lot of greeneries and picturesque sea coves. Explosion of varied natural colors bathe the virgin forests, and bird and animal calls give the walking tour a unique dimension.
5) Cinque Terre, Italy:
Here you walk intimately in the company of your family along a beautiful strip of land flanked between the Mediterranean Sea and the distant mountains with fishing hamlets where you occasionally stop by and have a bite at mouth watering sea food done in authentic Italian style. The walk will do you immense good, and the gentle sea breeze would soothe your mind and enhance your appetite. The breath-taking scene of the sea with lovely boats bobbing up and down would just look like a painted picture done by a champion artist. This trip in fact helps strengthen your family bond.