12 most weird restaurants around the world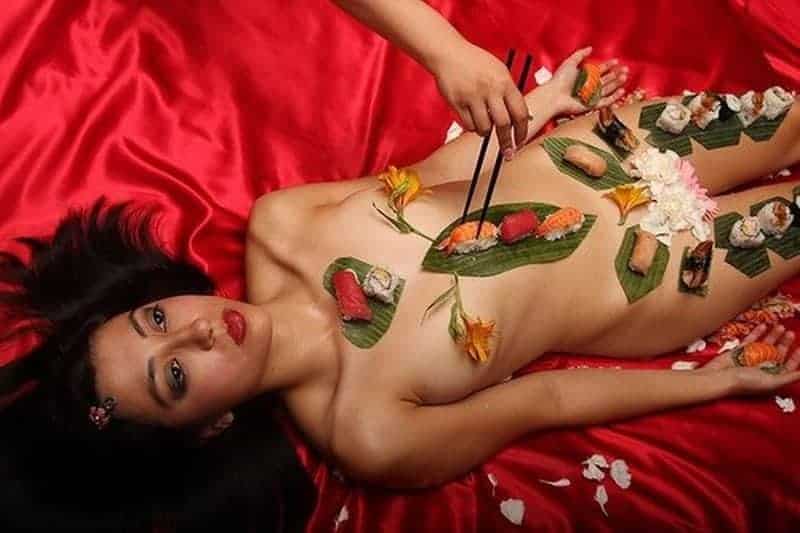 You should make a point to visit these restaurants whenever you're in these cities to get a taste of 'weirdness'. These restaurants have the most unusual themes, bordering on the weird. To jaded connoisseurs who have 'been there, seen that and done that all', these eateries have been designed with unique themes, some so zany and weird that it will jolt them out of their ennui. You too should definitely visit these weird restaurants and experience for yourself something you'll never forget:
 12 most weird restaurants of the world 
Calico Cat restaurant in Tokyo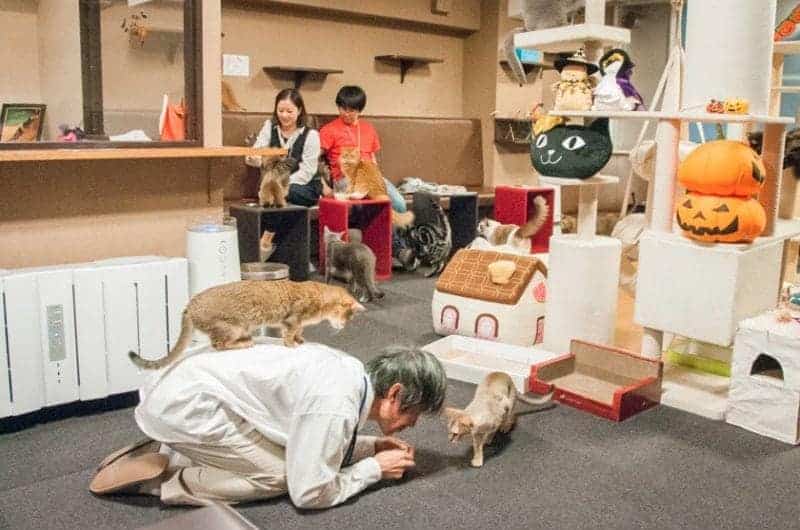 Image Source : i0.wp.com
For non-cat lovers this café is weird, but it's a cat lover's haven. You won't be fed cat meat, but instead you can share your favorite beverage in the company of some beautiful felines. The staff gives you complimentary dried treats to you, so that you can entice the cat you like. The restaurant ensures that the cats are treated respectfully by the guests. This is one of the most unusual restaurants around the world, and Tokyo has about 30 cat cafes! This is because Tokyo residents are not able to keep pets due to space and other constraints, and in the cat cafes, they are able to spend quality time in the company of their favorite felines.
Devil restaurant, China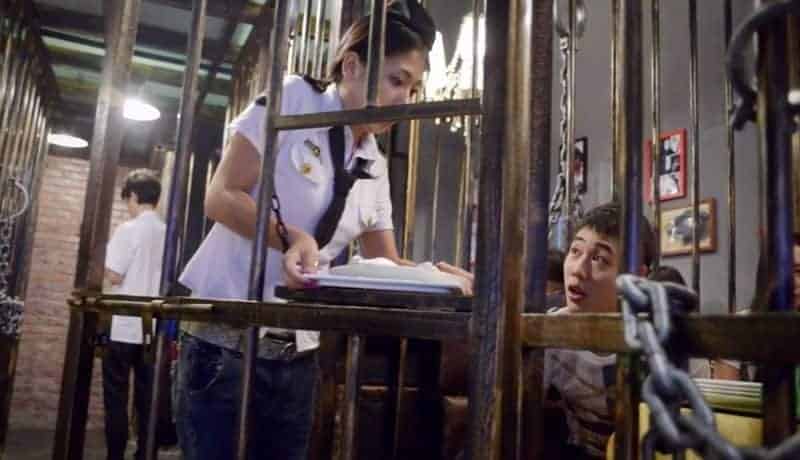 Image Source : thehumornation.com
This is one of the completely weird restaurants we have come across. The décor is that of a prison – every table is enclosed by rusting, old prison bars and guests are escorted to their tables in handcuffs. The food of this prison-themed restaurant also resembles prison food. The waiters wear prison inmate uniforms. The owner wanted to people to experience what it's like to be in jail, and thus scare them from criminal behavior. 
Ninja, New York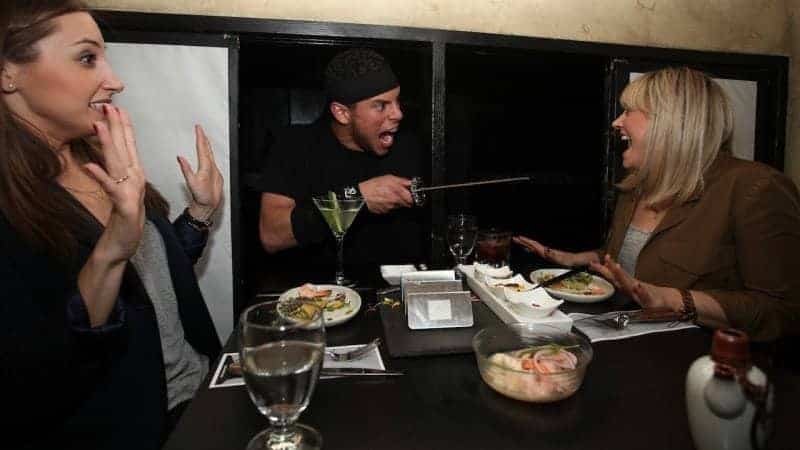 Image Source : s2-ssl.dmcdn.net
The food here is as awesome as the unique restaurant concepts of the Ninja in New York. The restaurant is situated below the ground, and you are guided there through a secret passage. Beware of the dangerous Ninjas lurking in the path, and enjoy the magic tricks performed by the waiters. This restaurant aims to fulfill all your Ninja fantasies.
Modern Toilet, Taipei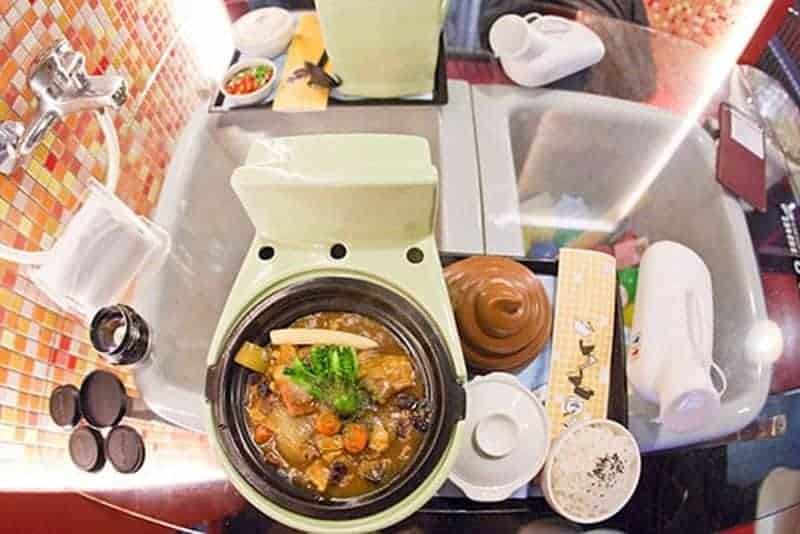 Image Source : eggwansfoododyssey.com
Unquestionably one of the most weird restaurants in the world is the toilet themed restaurant in Taipei. The seating comprises of porcelain thrones, and the food is brought in toilet bowls, urinals and squat toilets. In this bizarre restaurant, the challenge is to enjoy your food while being surrounded by a toilet ambience. If you want to eat ice cream in a squat toilet, here is where you can do it!
Dining in the dark, Beijing, China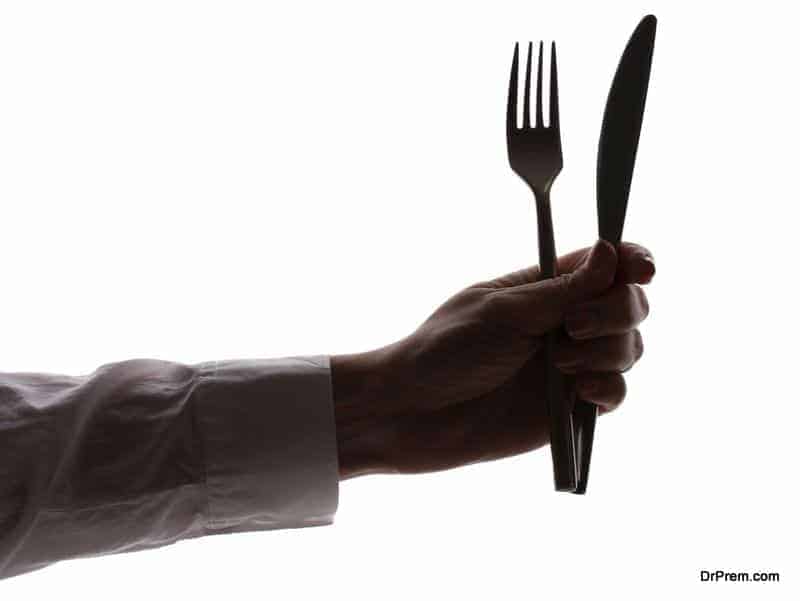 The restaurant is situated in Beijing and it is designed to be completely dark inside. Waiters wearing night vision binoculars guide visitors to their tables. Mobiles and flashlights are not allowed inside. This restaurant grabs attention as one of the most unique restaurant concepts – visitors have to use their other senses to eat in the pitch dark. It will be fun to see how well you can do this! 
Tomb restaurant, Ahmedabad, India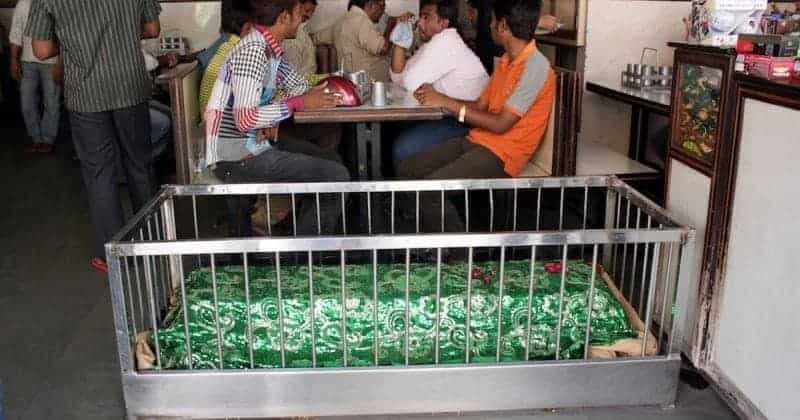 Image Source : i2-prod.mirror.co.uk
In this restaurant, the dead and the living mingle quite harmoniously. There are tombs scattered between the tables and the patrons seem to be quite oblivious to the graves, as they sip their milk tea and eat bread rolls. It has been passed down through generations, but the owner and his family claim they have no clue as to the identity of the people buried in the tombs. Another bizarre restaurant of the world to experience!
Hajime restaurant, Bangkok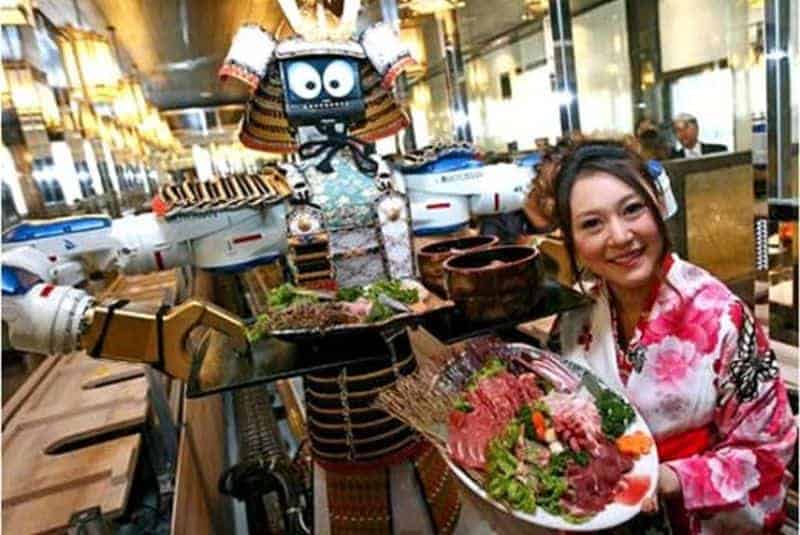 Image Source : hajimerobot.com
This is one of the most unique restaurant concepts which will become the norm in the future. The owner invested one million dollars to buy four dancing, serving robots. The robots serve Japanese delicacies to the diners here.
Dick's Last Resort
Image Source : visitdallas-sv.imgix.net
This has to be the topmost weird restaurants of the world. It has several branches all over the world, giving you can idea of its concept. Why it's so weird – because it lets people indulge in their masochistic impulses. The staff will swear at you heartily, call you names and ridicule you. You also have to wear dunce caps while you're dining. The concept seems to be real fun too, and it would be funny to see and hear others being called names as they order and eat their food.
Nyotaimori, Japan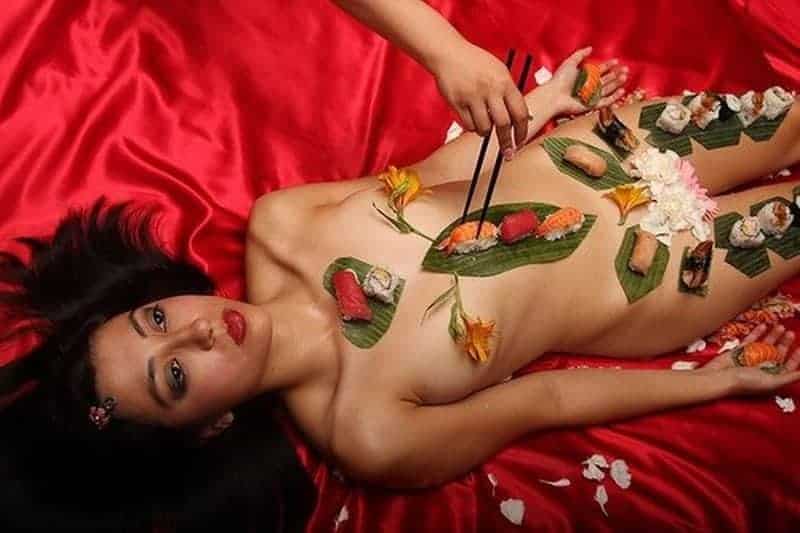 Image Source : img.allw.mn
This restaurant is seriously, sickeningly weird! It is one of the most unusual restaurants around the world for sure and must be also one of the most weird restaurants. The food is served within a replica of a woman's body, placed on the tables looking like surgical tables. You can eat any part of the woman's body. The restaurant has made it extremely realistic, so much so that when the body is cut, it bleeds just like a real human. Well, if you can stomach it, you can visit it and enjoy your surreal experience!
O'Naturel, Paris
Image Source : d.ibtimes.co.uk
No shirt, no shoes, no phones, no cameras and no bad behavior. It is certainly one of the most weird restaurants for sure. You have to be dressed in your birthday suit to enjoy a meal here. It's supposed to be quite hygienic btw, as the restaurant changes seat covers after every meal.
H R Giger Bar, Gruyeres, Switzerland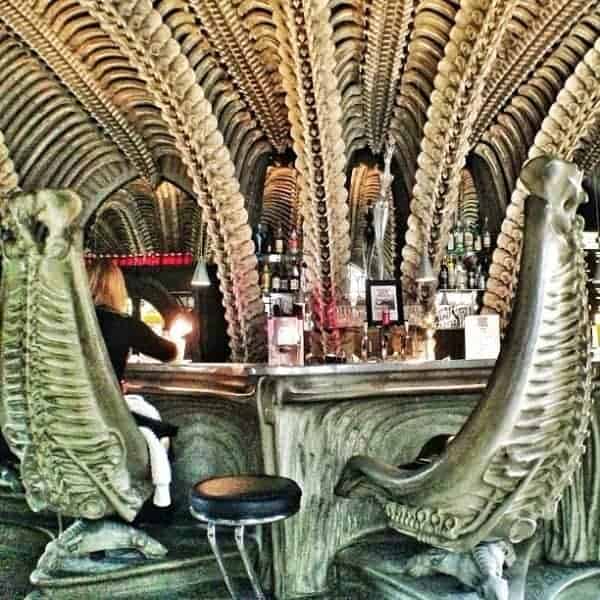 Image Source : images.adsttc.com
Named after Giger the surrealist sculptor and painter, who is best known as the set designer of Alien movies. It is a wonderful treat for the eyes. It's a bar rather than a restaurant, but they do serve a few snacks with the drinks.
Harvey Washbangers, College Station, Texas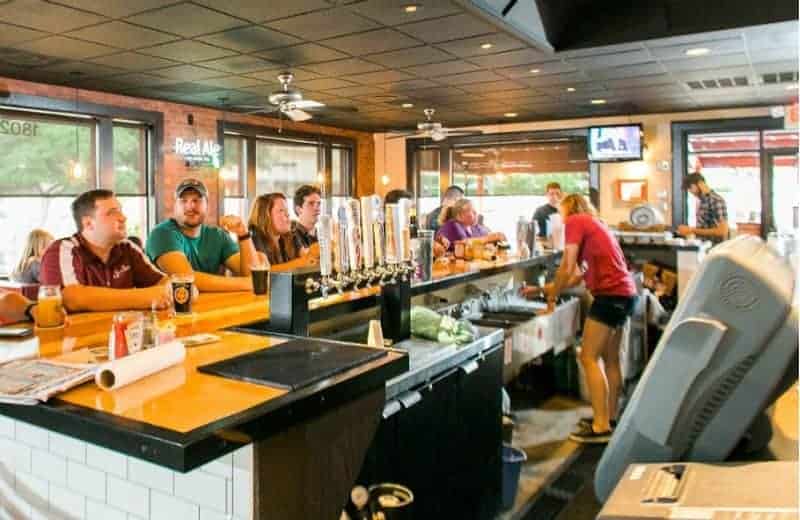 Image Source : s3-us-east-2.amazonaws.com
Got to do your laundry and you ravenous at the same time? Do your laundry and eat a delicious burger at this unique restaurant which offers washing, drying and folding services along with the food menu. There are 80 highly efficient washing and drying machines. Visitors can opt for self-service or pay for laundry services. Burgers, sandwiches, hot dogs, salads and soups are on the menu here.
Dining at these truly weird restaurants will be a one of a kind, unforgettable experience. The owners have stopped at nothing to devise the completely bizarre concepts to let you enjoy something extraordinary in an otherwise humdrum life.