10 Best Places to dine in California – Top Restaurants and Hotels in california, USA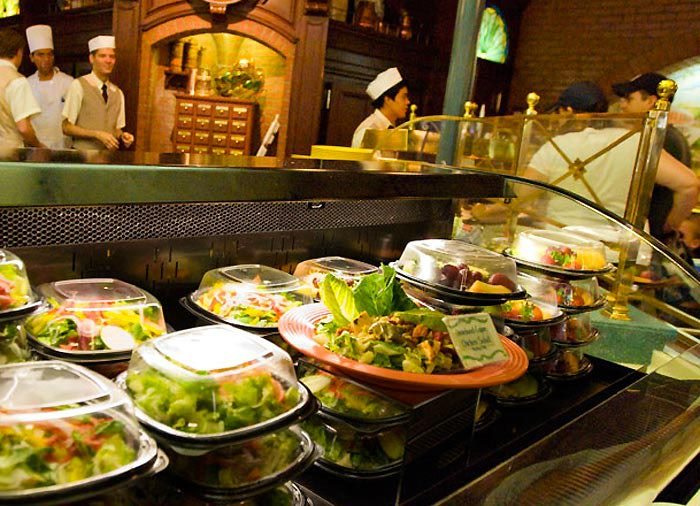 The Golden State is famous for her complete fresh-from-field vegetables like lettuces, figs and avocadoes. The style of cuisine followed in California is a fusion type with the use of many locally prepared ingredients and has taken inspiration from French, Italian, Mediterranean and even Asian style of cooking. Here we provide you the names of the top ten restaurants of California, though there are many more which deserves mention.
Wolfgang Puck: They have many outlets in different parts of California and other cities as well, the first being Spago, opened on the Sunset Strip serving authentic California cuisine. Now they serve different cuisines like Asian-fusion, modern Chinese cuisine, Mediterranean cuisine etc.

Lucques: This was opened by Suzanne Goin in 1998 and boasts of many original dishes. The wine list comprises of some of the best from Italy, Spain, Napa and the Central Coast. From warm and creamy starters to sweet and light desserts, they have it all. To top that list, they provide the perfect French ambience.

Joe's: French, Contemporary, Eclectic and Californian cuisines are served here. The food is not very expensive yet delightful. Preparations like 'fallow deer wrapped in bacon', 'monkfish in a saffron broth' are famous.

Melisse: Josiah Citrin, a chef is the owner of this very elegant white tablecloth French
Restaurant in Santa Monica. This is famous among all the southern Californian and travellers looking for a memorable dining experience. This restaurant also has two private dining halls for parties and cocktail receptions. Their menu is hugely season driven and they have a world-class wine list.
Mar'sel: Located on the Terrranea Resort, this restaurant also serves Californian cuisine. Most of the herbs and vegetables are grown in their own garden and the wine list features some the best selected red and white wines of the wine producing regions of the world. There are provisions for private dining and they have special menus as well for these events. Also the location provides a breath taking view to all the customers.

Bashan Restaurant: This restaurant is in Glendale and serves classic French food with touch of California, Asian and Mediterranean styles. This is not a very big restaurant and making reservations beforehand is advisable. They create the perfect ambience with good drinks, amazing food and soulful music.

Gordon Ramsay: This is an internationally acclaimed restaurant chain. With private dining and in-suite facilities, roof-top restaurants, elegant bars with signature cocktails, they have a lot to offer.

The Restaurant At Getty Centre: They specialise in seafood and Californian cuisine. Its beautiful location and simple furnishing deserves a mention apart from the excellent food they serve.

M.B.Post: Manhattan Beach Post provides a menu which is seasonal with hand crafted cocktails. It's a beautiful place and the servers are very friendly and help you with the menu.

Michael's: This is located in Santa Monica with a seasonal menu. There is also 'happy hour food and drink' menu. The owner of this restaurant is Michael Carty who is a renowned chef.
Thus, what we see is that restaurants in California mostly have seasonal menu due to the extensive growth of vegetables in this state. Visiting each one of the mentioned restaurants will not be regretted ever.