The reasons why to read are not limited to 10, but we have compiled and amalgamated the top reasons based on scientific research and common sense, to give you the definitive list.
In terms of fiction or no-fiction, there are endless stories that can both broaden your mind or help you get through a sticking point in your life. Those who read have been known to have more finely-tuned brains than those who prefer more passive activities, so anyone hoping to improve their minds both psychologically and cognitively might want to think about taking up the habit of regular reading.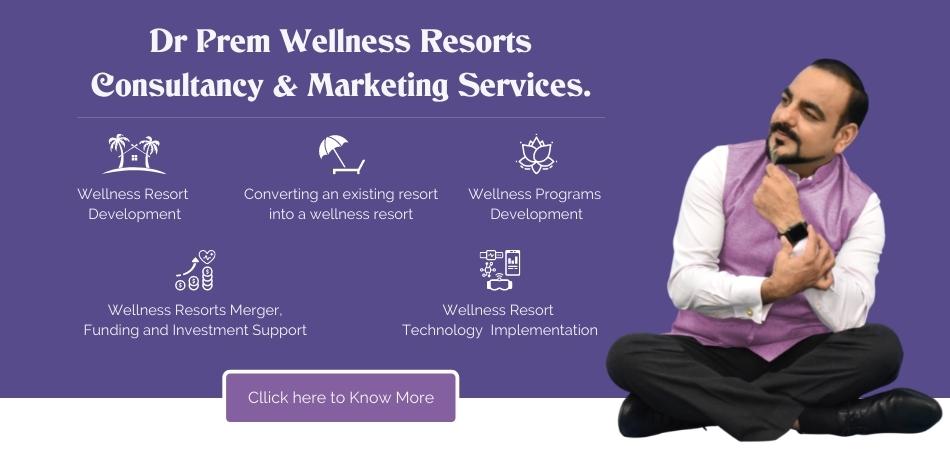 10 Books That Will Change Your Life
Here are 10 reasons to read:
1. How To Develop Your Verbal Abilities?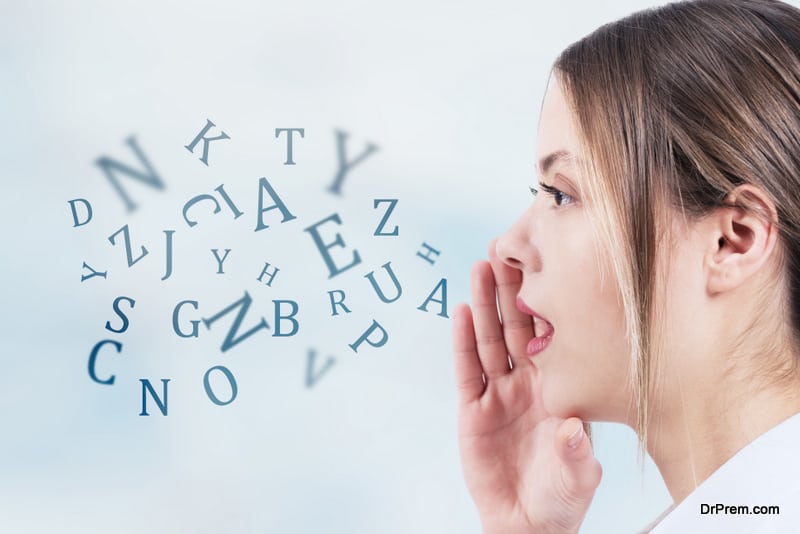 Although it doesn't always make you a better communicator, those who read tend to have a more varied range of words to express how they feel and to get their point across. This increases exponentially with the more volumes you consume, giving you a higher level of vocabulary to use in everyday life.
2. How To Improves Your Focus and Concentration ?
Unlike blog posts and news articles, sitting down with a book takes long periods of focus and concentration, which at first is hard to do. Being fully engaged in a book involves closing off the outside world and immersing yourself into the text, which over time will strengthen your attention span. Why to read
3. Readers Enjoy The Arts and Improve The World
A study done by the NEA explains that people who read for pleasure are many times more likely than those who do not to visit museums and attend concerts, and almost three times as likely to perform volunteer and charity work. Readers are active participants in the world around them, and that engagement is critical to individual and social well-being. Why to read
4. It Improves Your Imagination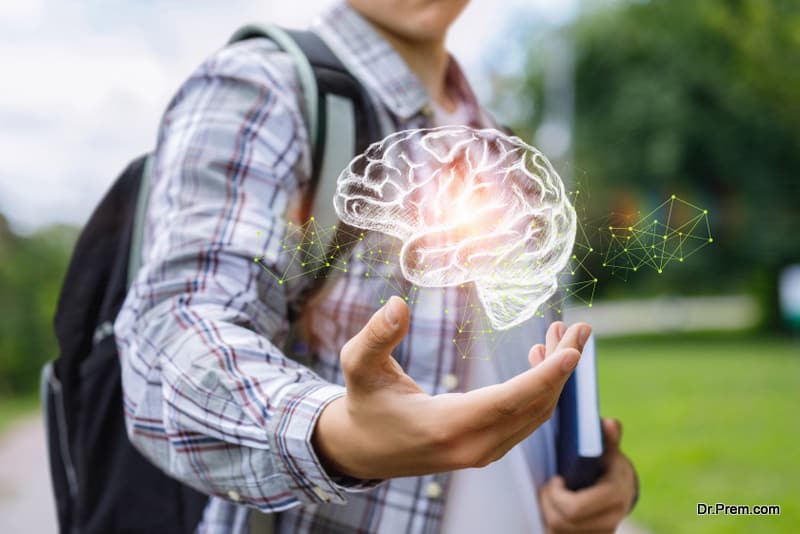 You are only limited by what you can imagine, and the worlds described in books, as well as other peoples views and opinions will help you expand your understanding of what is possible. By reading a written description of an even or a place, your mind is responsible for creating that image in your head, instead of having the image placed in front of you when you watch television. Why to read
5. Reading Makes You Smarter
Books offer an outstanding wealth of learning and at a much cheaper price than taking a course. Reading gives you a chance to consume huge amount of research in a relatively short amount of time. Anne E. Cunningham and Keith E. Stanovich's "What Reading Does for the Mind" also noted that heavy readers tend to display greater knowledge of how things work and who or what people were. If you are looking for a list of great books to read, check out our 10 Easy To Read Books That Make You Smarter.
6. It Makes You Interesting And Attractive
This goes hand in hand with reading to become smarter. Having a library of information that you have picked up from non-fiction reading will come in handy in any academic or scholarly conversation. You will be able to hold your own and add to the conversation instead of having to make your excuses and leave.  You will be able to engage a wider variety of people in conversation and in turn improve your knowledge and conversation skills.read
7. It Reduces Stress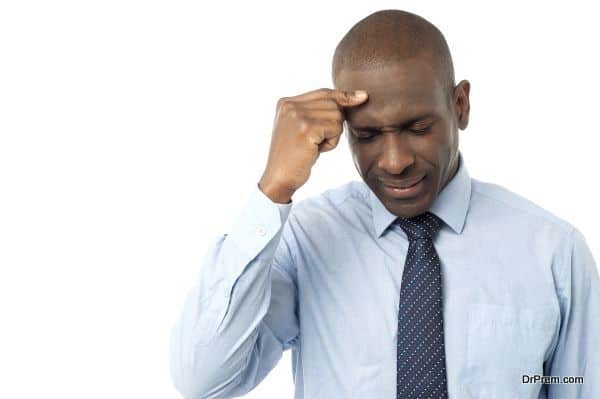 A study by consultancy firm Mindlab International at the University of Sussex showed that reading reduces stress. Subjects only needed to read, silently, for six minutes to slow down the heart rate and ease tension in the muscles. In fact it got subjects to stress levels lower than before they started. For more information, check out the Telegraph article here. Why to read
8. It Improves Your Memory
In their book Proust and the Squid: The Story and Science of the Reading Brain, Maryanne Wolf explains that "Typically, when you read, you have more time to think. Reading gives you a unique pause button for comprehension and insight. By and large, with oral language—when you watch a film or listen to a tape—you don't press pause." The benefits of this increased activity keeps your memory sharp and your learning capacity nimble.
9. To Discover and Create Yourself
In his book How to Read and Why, Harold Bloom says that we should read slowly, with love, openness, and with our inner ear cocked. He explains we should read to increase our wit and imagination, our sense of intimacy–in short, our entire consciousness–and also to heal our pain. "Until you become yourself, what benefit can you be to others." With the endless amount of perspectives and lives we can read about, books can give us an opportunity to have experiences that we haven't had the opportunity to, and still allow us to learn the life skills they entail. Books are a fast rack to creating yourself. Why to read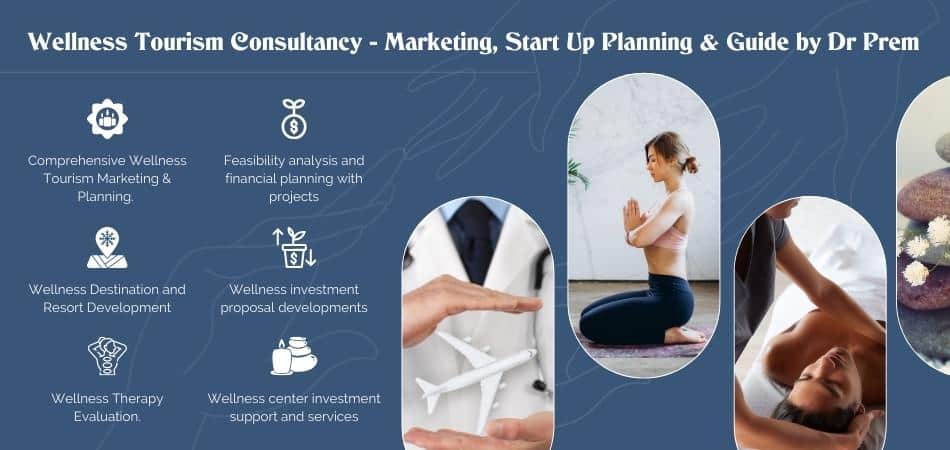 10. For Entertainment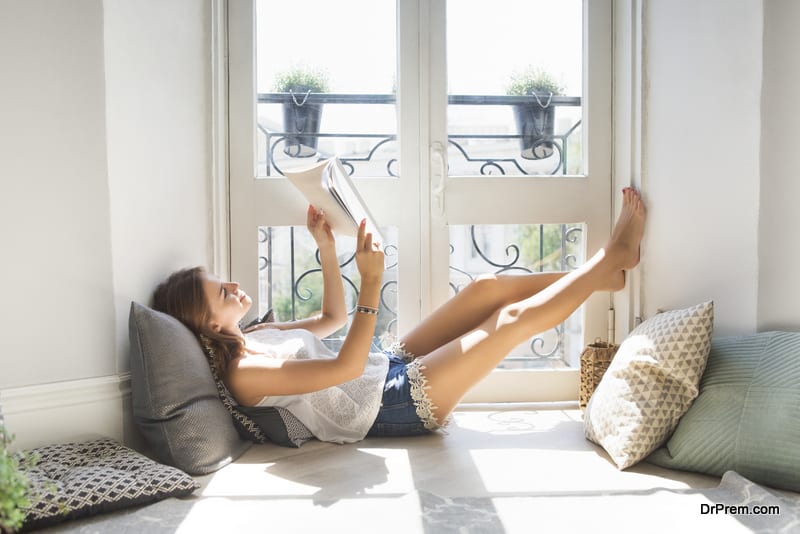 All the benefits of reading mentioned so far are a bonus result of the most important benefit of reading; Its entertainment value. If it were not for the entertainment value, reading would be a chore but it needn't be. Reading is not only fun, but it has all the added benefits that we have discussed so far. Much more enthralling than watching a movie or a TV show (although they have their many benefits as well), a good book can keep us amused while developing our life skills.
10 Books That Will Change Your Life
While reading is so immensely beneficial, you need to have an idea which books can make a purposeful read. Tastes of readers vary and we leave it entirely on you to make the choice.  Here we have tried to compile a list of the top 10 books that will change your life, and all you have to do is read them. These books are based on reader votes and ratings, as well as the number of international sales. These books are long time favorites by renowned authors. A collection of the greatest books, these are guaranteed to change your life.
1.To Kill a Mockingbird by Harper Lee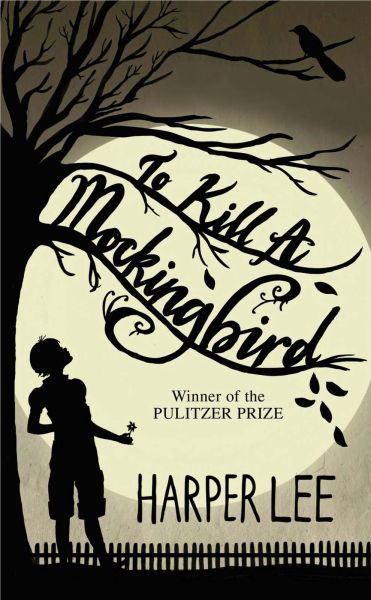 The unforgettable novel of a childhood in a sleepy Southern town and the crisis of conscience that rocked it, To Kill A Mockingbird became both an instant bestseller and a critical success when it was first published in 1960. It went on to win the Pulitzer Prize in 1961 and was later made into an Academy Award-winning film, also a classic.
2. The Kite Runner by Khaled Hosseini
The unforgettable, heartbreaking story of the unlikely friendship between a wealthy boy and the son of his father's servant, The Kite Runner is a beautifully crafted novel set in a country that is in the process of being destroyed. It is about the power of reading, the price of betrayal, and the possibility of redemption; and an exploration of the power of fathers over sons—their love, their sacrifices, their lies.
3. The Diary of a Young Girl by Anne Frank
A beloved classic since its initial publication in 1947, this vivid, insightful journal is a fitting memorial to the gifted Jewish teenager who died at Bergen-Belsen, Germany, in 1945. Born in 1929, Anne Frank received a blank diary on her 13th birthday, just weeks before she and her family went into hiding in Nazi-occupied Amsterdam. Her marvelously detailed, engagingly personal entries chronicle 25 trying months of claustrophobic, quarrelsome intimacy with her parents, sister, a second family, and a middle-aged dentist who has little tolerance for Anne's vivacity.
4. The Alchemist by Paulo Coelho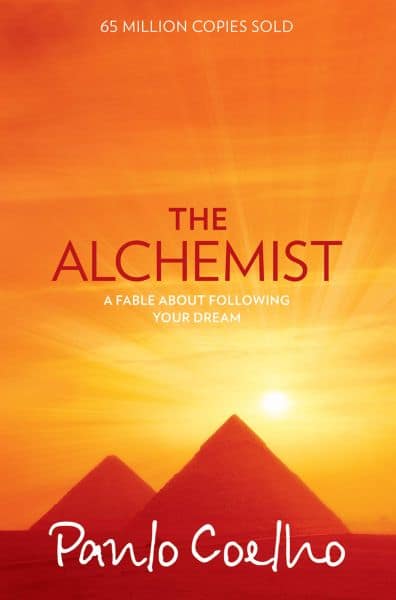 The Alchemist by Paulo Coelho continues to change the lives of its readers forever. With more than two million copies sold around the world, The Alchemist has established itself as a modern classic, universally admired.
Paulo Coelho's masterpiece tells the magical story of Santiago, an Andalusian shepherd boy who yearns to travel in search of a worldly treasure as extravagant as any ever found.
5. The Book Thief by Markus Zusak
It is 1939. Nazi Germany. The country is holding its breath. Death has never been busier, and will become busier still.
Liesel Meminger is a foster girl living outside of Munich, who scratches out a meager existence for herself by stealing when she encounters something she can't resist–books. With the help of her accordion-playing foster father, she learns to read and shares her stolen books with her neighbors during bombing raids as well as with the Jewish man hidden in her basement.
6. Fahrenheit 451 by Ray Bradbury
Guy Montag is a fireman. In his world, where television rules and literature is on the brink of extinction, firemen start fires rather than put them out. His job is to destroy the most illegal of commodities, the printed book, along with the houses in which they are hidden.
Montag never questions the destruction and ruin his actions produce, returning each day to his bland life and wife, Mildred, who spends all day with her television "family." But then he meets an eccentric young neighbor, Clarisse, who introduces him to a past where people didn't live in fear and to a present where one sees the world through the ideas in books instead of the mindless chatter of television.
7. Life of Pi by Yann Martel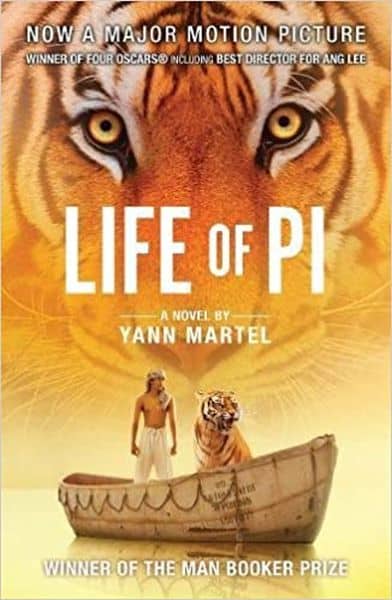 The son of a zookeeper, Pi Patel has an encyclopedic knowledge of animal behavior and a fervent love of stories. When Pi is sixteen, his family emigrates from India to North America aboard a Japanese cargo ship, along with their zoo animals bound for new homes.
The ship sinks. Pi finds himself alone in a lifeboat, his only companions a hyena, an orangutan, a wounded zebra, and Richard Parker, a 450-pound Bengal tiger
8. One Hundred Years of Solitude by Gabriel Garcí­a Márquez
The novel tells the story of the rise and fall of the mythical town of Macondo through the history of the Buendía family. It is a rich and brilliant chronicle of life and death, and the tragicomedy of humankind. In the noble, ridiculous, beautiful, and tawdry story of the Buendía family, one sees all of humanity, just as in the history, myths, growth, and decay of Macondo, one sees all of Latin America.
Love and lust, war and revolution, riches and poverty, youth and senility — the variety of life, the endlessness of death, the search for peace and truth — these universal themes dominate the novel.
9. The Curious Incident of the Dog in the Night-Time by Mark Haddon
Christopher John Francis Boone knows all the countries of the world and their capitals and every prime number up to 7,057. He relates well to animals but has no understanding of human emotions. He cannot stand to be touched. Although gifted with a superbly logical brain, Christopher is autistic. Everyday interactions and admonishments have little meaning for him. Routine, order and predictability shelter him from the messy, wider world. Then, at fifteen, Christopher's carefully constructed world falls apart when he finds his neighbor's dog, Wellington, impaled on a garden fork, and he is initially blamed for the killing.
10. The Catcher in the Rye  by J.D. Salinger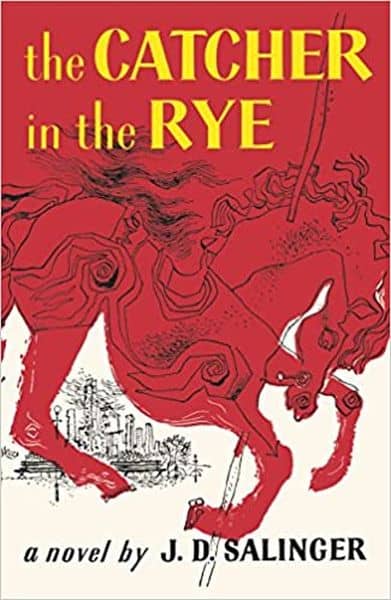 Since his debut in 1951 as The Catcher in the Rye, Holden Caulfield has been synonymous with "cynical adolescent." Holden narrates the story of a couple of days in his sixteen-year-old life, just after he's been expelled from prep school, in a slang that sounds edgy even today and keeps this novel on banned book lists. It begins,
"If you really want to hear about it, the first thing you'll probably want to know is where I was born and what my lousy childhood was like, and how my parents were occupied and all before they had me, and all that David Copperfield kind of crap, but I don't feel like going into it, if you want to know the truth. In the first place, that stuff bores me, and in the second place, my parents would have about two hemorrhages apiece if I told anything pretty personal about them."