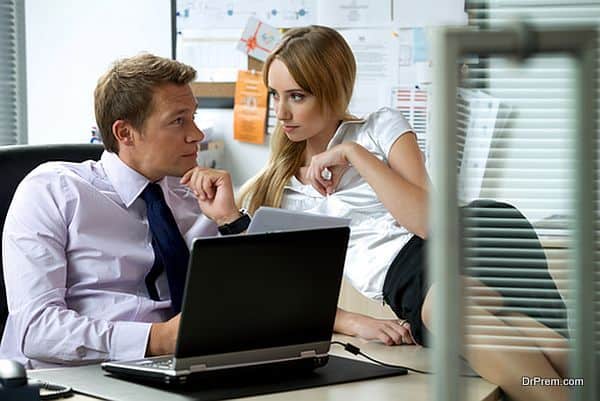 There are millions of ways of falling in love and one of the most common places where people fall for each other is in the office. This is treacherous because you need to work and maintain a relationship with everyone else at the office as well. You have to be very careful all the while. You cannot disappoint the one you love and at the same time, you also cannot disappoint your bosses and your colleagues. Indeed, you are in an extremely tricky situation with absolutely no idea about what to do. Here are a few tips that will help you out –
Don't Mix Professional with Personal
This is a very obvious advice but also the hardest to follow. How would you keep personal and professional separate if your soul mate works in the same office as you? This needs effort from both ends. You have to talk this out with your partner and let them know that you would like to have a work life balance and hence, you guys should not be behaving like a couple in the office. If your partner is mature enough, he or she will understand and will not nudge you further.
Mix with Everyone in the Office
It is indeed very tempting to spend every single free moment with your better half but watch yourself in time. It isn't just the 2 of you who work at this office. There are a whole lot of other people. Moreover, in the corporate world, you never know who you are going to need to stand up for you. Thus, talk to everyone in the office instead of just talking to your loved one all the time. This will take some effort from you but it will reward you in time.
After Office Hangouts
It is but natural that the 2 of you will hang out together post office hours. Make sure that you don't offend anyone while you are at it. If possible, don't hang out near the office area where you are likely to bump into office people. Hang out somewhere far off. Yet, sometimes there will be other people who will want to hang out with you. Take those other people and accommodate them once in a while. You have no choice but to adjust. This is just one of the downsides of an office romance and you will have to put up with it.